Both lawyers "have extensive litigation experience and deliver excellent results for clients," a senior litigation partner says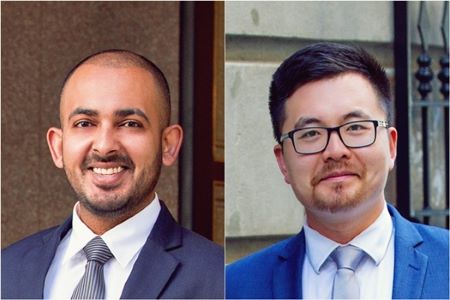 Glaister Ennor has elevated two litigation experts to partner.
Mitch Singh and Chen Jiang of the firm's litigation and dispute resolution team have grown the Auckland firm's partnership to 15. The promotions come after the firm's appointments of Anthea Coombes and Nicola Harrison to partner earlier this year.
"Both Mitch and Chen have extensive litigation experience and deliver excellent results for clients. They form a key part of our growing litigation and disputes practice, which provides strategic and tactical real-world advice to a wide range of commercial and private clients. I warmly welcome Mitch and Chen to the partnership," said Paul McKendrick, senior litigation partner.
Singh specialises in commercial and civil disputes. The firm said that he provides strategic and pragmatic advice to clients in a wide range of sectors. He is an expert in contract, property, insolvency, privacy, and cross-border disputes.
"Using tailored mechanisms for managing disputes, Mitch is a strong advocate, finding the most effective way to resolve disputes whether through negotiation, mediation or the courts. Mitch has appeared as counsel at all levels of the legal system, including the Supreme Court of New Zealand," the firm said.
Jiang, described by the firm as "a litigation specialist with unwavering focus on people and the law" who regularly appears in the District and High Courts, specialises in commercial, civil and family litigation. His expertise includes contract, trusts and estates, companies, property and construction, insurance, and relationship property.
"He has a great eye for the big picture, drawing on a wide body of knowledge to disentangle complex issues into clear and logical advice," Glaister Ennor said.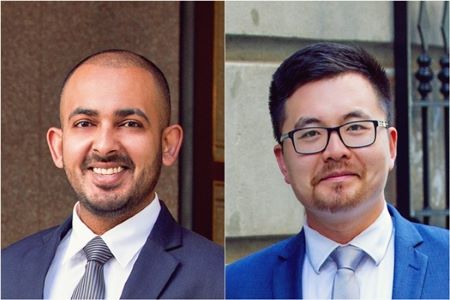 Mitch Singh and Chen Jiang