The firm now has 13 partners and more than 60 staff in its central Auckland offices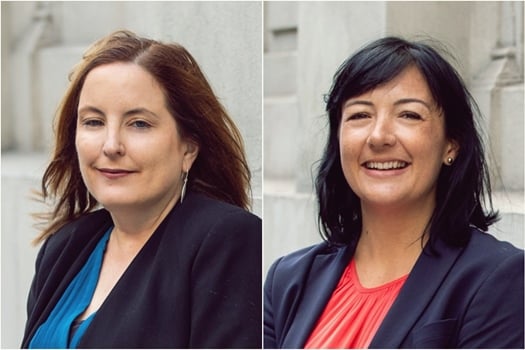 Glaister Ennor has promoted Anthea Coombes and Nicola Harrison of the firm's land development and property team.
The firm now has 13 partners and more than 60 staff in its central Auckland offices. Stephanie Harris, joint managing partner, said that Coombes and Harrison are outstanding lawyers.
"It is my pleasure to welcome Anthea and Nicola as new partners at Glaister Ennor," she said. "They both demonstrate exceptional client focus and bring a wealth of commercial and strategic property knowledge to our firm."
Coombes, who has more than 12 years' experience in property law, has extensive experience in land development and other property matters. She has particular expertise in subdivisions. She has also worked on commercial property transactions, complex title matters, and large property developments.
Critical to the success of her practice, which has a strong and loyal client base, is her ability to build relationships with key stakeholders, Glaister Ennor said. She also provides considered and pragmatic advice to clients, taking into account a broad view of matters, by advising on transactions from start to finish.
Harrison, who has nearly two decades of experience in New Zealand and in the UK, is a specialist in commercial property law, residential land development, and commercial contracts. She provides clients with timely and tailored advice that is commercially savvy, thoughtful, and future-proofed, Glaister Ennor said.
Throughout her career, she has worked on some of the country's largest and most complex property transactions. Her practice services commercial property investors, developers, commercial landlords, franchisers, and major businesses.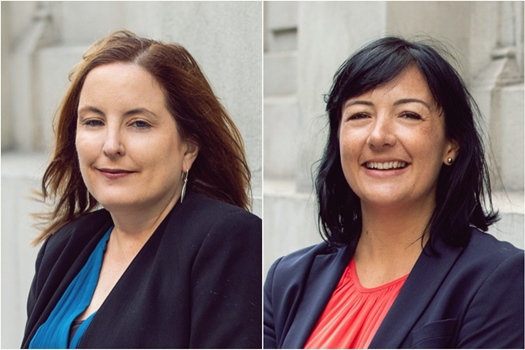 Anthea Coombes and Nicola Harrison