The lawyers deepen the NewLaw firm's ranks in Auckland and Wellington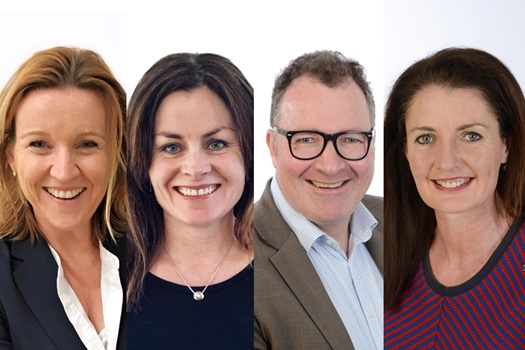 Juno Legal has welcomed four experienced lawyers to the fold, expanding the collaborative NewLaw firm's teams in Auckland and Wellington.
Jen Hanton, who's based in Auckland, joined the on-demand legal services provider from Fonterra, where she was senior corporate counsel. At the company, she led the establishment of the global legal team's first in-house online portal designed to make legal services more accessible to the business, Juno Legal said. She started her legal career at Buddle Findlay. She was also previously senior legal counsel at Spark, where she advised on commercial and IP matters, as well as in-house counsel at Vanco in London.
Also based in Auckland, Jenine Briggs joined the firm from AMP, where she advised on a significant divestment matter. After starting in private practice at Simpson Grierson, she moved in-house and focused on financial services. She previously led the corporate legal team at Suncorp Group, which involved working on a number of strategic divestments, joint ventures, and acquisitions, Juno Legal said.
Iain Thorpe moved to Juno Legal in Wellington from OMV New Zealand, where he advised on significant capital projects, including the acquisition of the upstream Shell Oil assets. He was previously at the bar and in private practice with MinterEllison, Watson Farley Williams in London, and Bell Gully. He is experienced in commercial litigation, complex international contract procurements, insurance claims and conducting investigations.
Margot Lyons, who's also based in Wellington, joined the firm from the Ministry of Business, Innovation, and Employment. At the ministry, she advised commercial, regulatory, and compliance matters. She previously practised in commercial property in private practice at DLA Piper, DJ Freeman in London, and MinterEllison in Sydney. She was also previously an in-house counsel at Halifax Bank in London.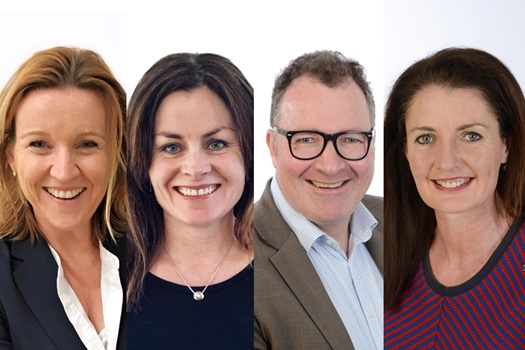 Jen Hanton, Jenine Briggs, Iain Thorpe, and Margot Lyons
"We have been fortunate to attract four more outstanding lawyers to the Juno team and to continue to create a platform for the best in-house lawyers to share their skills and experience across New Zealand's leading brands, businesses and public sector entities. Our growth is driven by a real change in the way organisations resource their legal work. The old approach to employ permanent staff or outsource to a traditional law firm often doesn't meet the needs of rapidly changing businesses," Juno director Helen Mackay said. "Organisations are adopting lean, agile and project-driven models and require senior, strategic legal resource to be deployed on-demand, who can operate at the highest levels and, as one client recently described it, 'who can hit the ground sprinting.'"