Reflecting staff values and interest in the wider community is paramount, the firm says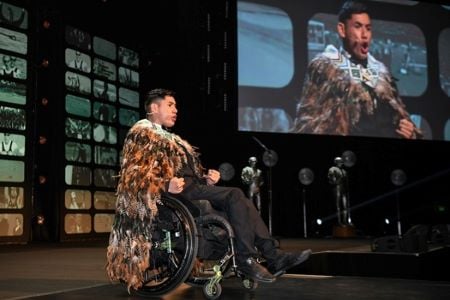 Thomas Chin dreams of becoming a lawyer and he's just got a boost from a new work-experience program launched by one of New Zealand's leading firms.
The Canterbury University student, who has cerebral palsy, is one of the three paid participants in the inaugural Buddle Findlay & Halberg Career Experience, which kicked off at the firm's Christchurch office on 24 June.
The program initially gives three members of the Halberg Youth Council work experience in different practice areas at the law firm's offices in Auckland, Christchurch, and Wellington. Also part of the program are Kiran Dixon, a recent University of Otago graduate, as well as Samuel Morgan, who is studying at Auckland University.
Chin, who's in his first year studying a double degree in law and Māori and indigenous studies, told NZ Lawyer that the program inspires him to pursue his dream.
Opening doors
"The program is important to me because it's showing that a pathway and future in law is a viable option for someone like me. It's important to see people with disabilities working in the legal profession and being given experiences to get on that pathway towards success," Chin says.
He says that he is enjoying both the challenge of studying and the student life that comes with it. The 18-year-old kapa haka leader is a skilled boccia player, having competed at regional and national levels, and would like to compete in the Paralympics representing New Zealand in the future.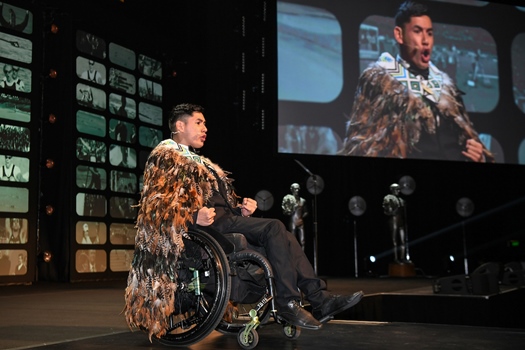 Thomas Chin does karakia to open the 56th ISPS Handa Halberg Awards
Chin tells NZ Lawyer that his focus is opening as many doors and opportunities as possible, which has motivated him to take up Māori studies and law.
"Everything I do I incorporate my culture as a way to represent who I am and who I want to be. I always had a passion for enabling people and empowering people to achieve their goals," he says. "That element of law is what appealed to me from a very young age. Fighting a system was something I just had to do as part of getting by in life. I always had to apply myself and that's part of the reason the legal profession stood out to me. Maori is an important part of who I am as a person, so it needed to be represented in those aspirations."
Chin says that as a future lawyer, he wants to see the profession be more inclusive and open to people with different backgrounds, beliefs, and life experiences. He also says that the profession can play a key role in change in New Zealand.
"The adaption of universal design where everybody has an equal opportunity to be successful and is not held back or limited by the environment around them," he says.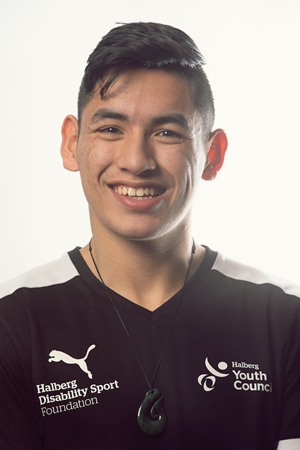 An inclusive New Zealand
Susan Rowe, a Buddle Findlay partner based in Christchurch, says that the firm has always prided itself on its community involvement and its effort to make a better New Zealand. This is why it has been a longstanding supporter of the Halberg Foundation.
"The Halberg Foundation also has a vision of an inclusive New Zealand, founded on Sir Murray Halberg's belief that all people, regardless of their ability, should have equal opportunities. The Halberg Foundation works to ensure that there are no limitations placed upon young people. It encourages a positive 'can do' attitude and models acceptance which are both qualities Buddle Findlay staff demonstrate and hold in high regard," she says.
The partnership between the firm and the foundation started two and a half years ago, when Buddle Findlay became a key sponsor, inspired by the shared vision of inclusion and equal opportunity, Rowe says.
"Since becoming a sponsor, Buddle Findlay has worked closely with the Halberg Foundation to develop initiatives that go beyond simply providing a financial contribution or pro bono legal advice. Staff have embraced the Buddle Findlay & Halberg Career Experience program as they have the ability to give practical assistance to young people that will help them meet their career goals," she says.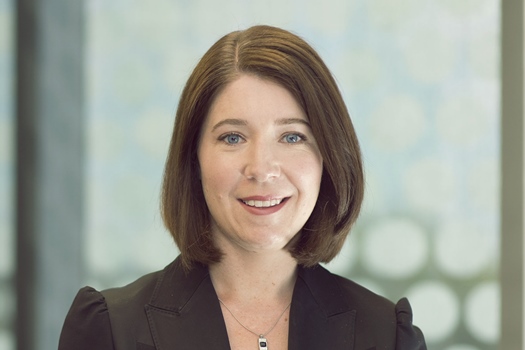 Susan Rowe
Charlotte von Dadelszen, a Wellington-based partner, says that the firm is motivated to support physically disabled New Zealanders because it considers it a privilege to be a key sponsor of the foundation.
"The Halberg Foundation works with talented young sportspeople with disability and their families to ensure that they receive the support they need to pursue their sporting dreams, and to reap the benefits that sport and recreation provide," she says.
Von Dadelszen says that the Halberg Youth Council recently made the firm aware of the challenges that young people with disabilities face in gaining work experience, hence the conception of the program. In addition to providing work experience at the firm, Buddle Findlay intends to further expand the participants' horizons by introducing them to a wider network and more experiences, she says.
"Following this experience, we are hoping to introduce the Halberg Youth Council members to our clients to provide them with further – and different – work experience which, we hope, will extend further into the community as we see other businesses realise the value in providing meaningful work or work experience for people with disability," she says.
A force for good
Von Dadelszen says that Buddle Findlay considers diversity as a difference-maker in the business of law.
"Buddle Findlay recognises that its strength lies in employing and working with talented people from a wide variety of backgrounds and experiences," she says.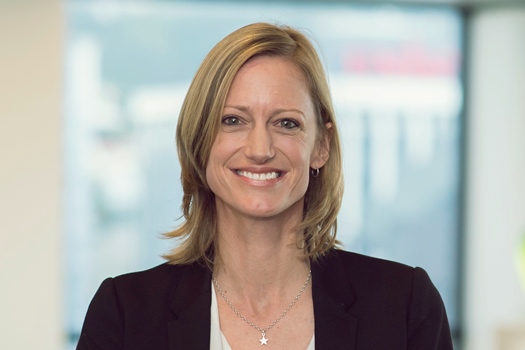 Charlotte von Dadelszen
For Rowe, the progress the legal profession is making in diversity also serves a greater purpose for the wider community, precisely because the profession has great capacity to inspire change and be a force for good.
"The legal profession has worked hard in recent years to improve diversity and inclusion and ensure all people feel respected in the workplace regardless of gender, ethnicity, sexuality or abilities. It's important that this work continues and that the progress being made in the legal field is used for wider application," she says. "As a profession we have the collective resources that can be applied to make a difference in areas outside the law. For our staff, it's important that as their employer Buddle Findlay reflects their personal values and interests in the wider community."