New Zealand lawyers head to London in droves each year in search of adventure - and higher salaries. But do the realities match the dream? We talk to those who have made the leap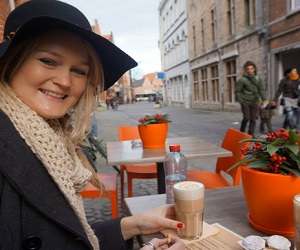 Lucy Robinson's story isn't unusual. The former
Duncan Cotterill
lawyer moved to the UK in 2008 in search of adventure, travel and career development, ending up at Winckworth Sherwood, a mid-sized general practice [remove hyperlink]firm in London. Robinson enjoys her job and lifestyle in the UK but says it certainly hasn't turned out to be "the promised land" she'd been told about.
"It took a long time and a bit of luck before I found a solicitor role. Working in property means that there was also a steep learning curve to deal with the practicalities of the English land registry system," she says. "And financially, London is not necessarily the 'promised land' of old. Rent is expensive if you want to have a reasonable commute, and lots of New Zealand and Australian-qualified lawyers have to take jobs as paralegals -- there are lots of great success stories but also lots of job-hunters."
Financial incentives to head for many parts of the world are high.
A private-practice associate with four to eight years' experience working in New York, for instance, enjoys an average salary of US$210-280k (NZ$252-$337k), and in Hong Kong an average of HKD1.2m-1.85m (NZ$186K-$287k), compared to NZ$90-150k in Auckland (according to Robert Walters' 2014 Salary Survey).
In London, the average lawyer with four to seven years' PQE earns £75-130 (NZ$149-259).
Meanwhile, recruitment firms say the UK remains, by far, the most popular destination for New Zealand lawyers looking to take up work overseas – so competition is tough.
Sarah Hobson, who moved to London from New Zealand just seven months ago, says finding permanent work can be a struggle.
"I worked at the Treasury Solicitor's Department for six months when I first arrived in London as a lawyer in the Private Law Litigation Team on a temporary contract. I am now doing private-practice contract litigation work while I look for a more permanent role as a lawyer," she says. "I found that I needed to adjust to the temporary nature of many of the legal jobs in London and not having a lot of job security. While I have friends who have been made permanent employees after beginning temporary legal contracts, many contracts do not roll on and it can be hard to stay positive on the job hunt."
Robinson offers two pieces of advice for making that job hunt a little easier. First she says, get some experience I home. "I left New Zealand with four years' PQE, which I feel helped me in the London job market. Obtaining as much experience as you can prior to [relocating] will make the move easier," she says. And secondly, do your homework before buying your ticket. "Ensure that you check what visa you are entitled to; if you are eligible for an ancestry visa [in the UK] this will make you more employable. Gather up all the contacts that you can -- anyone that might help you get a foot in the door or arrange a meeting," she says.
In the end, though, making the decision to work overseas may not be solely based on career motivations for many New Zealand lawyers, who often see it as an opportunity for travel and life experience.