Vanessa Ma enjoys being a mentor to summer clerks and graduates in their litigation rotations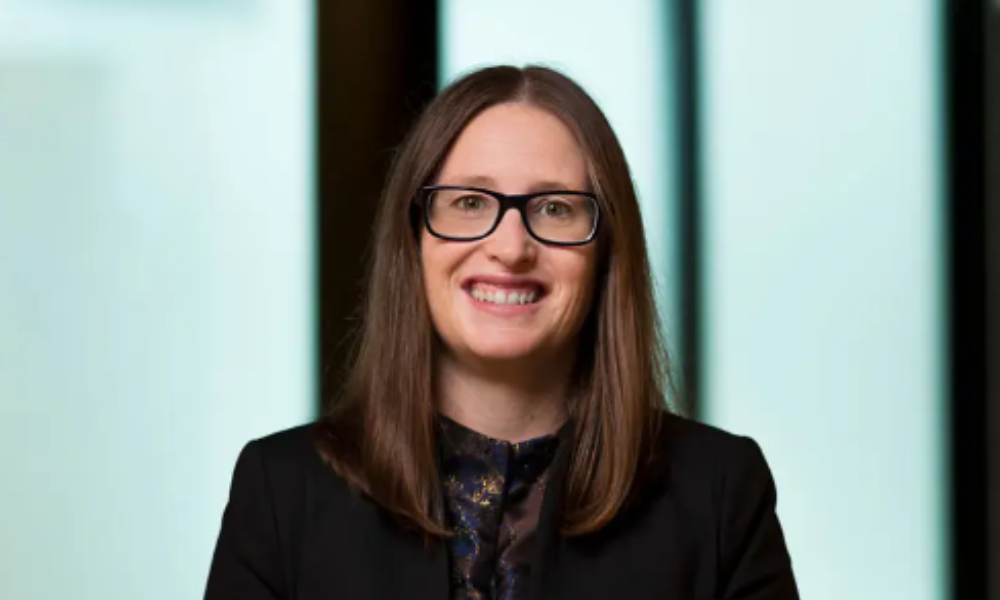 In Vanessa Ma's opinion, The Little Mermaid's Ursula had a strong contractual case against Ariel, and the mermaid should have suffered the consequences of not seeking legal advice.
The insurance law litigator, who was elevated to special counsel in Duncan Cotterill's recent promotions cycle, loves helping young lawyers translate university learning to "the real practicalities of day-to-day law" and observing the transition from student to lawyer.
In this interview, Ma discusses Duncan Cotterill's sustainability initiatives, the importance of preparation, and how the rise of AI could impact how lawyers lawyer.
What made you choose a career in law, and what's your favourite part of the job?
I fall into the standard response: that I enjoyed debating in high school, and many around me encouraged me to consider a career in the law. That coupled with arguing practice I had with my three siblings meant litigation seemed like the right fit, and with the slight push from my father, I've never looked back!
My favourite part of the job is working with young lawyers. It's helping them to apply their university learning to the real practicalities of day-to-day law and solving problems in all the forms that they arise that reminds me just how much I appreciate my job. It is so great to see young lawyers thrive and helping them move from students to lawyers and watching them develop to figure out the areas of the law that really interest them, whether here, at other firms or overseas.
What is going on at the organisation? Are there any new programs and initiatives that you're particularly interested in?
Our big push at the moment is sustainability. We are privileged to be in the Britomart precinct which has the proper separations for waste and so our offices (and other others nationally) are committing to playing our part. Across all of Duncan Cotterill's offices, there is a push to reduce our landfill waste by 10% by 31 March 2025 and to reduce our carbon emissions through sustainable travel by 5% per year. The collective commitment to moving towards this goal has given it real impetus and made the actions of one become the actions of many.
I'm also especially interested in wellbeing and am a committee member within the firm. There is the real push to engage and check-in with all team members. Gym memberships, massages and chocolate biscuits are great perks which can certainly add to a firm's wellbeing, but those measures don't matter if there is a lack of care and engagement with people and irresponsible expectations as to workload. The committee gathers feedback and is able to implement change and raise awareness of issues. The culture of our Auckland office in particular has been impacted in the past few years with lockdowns, extreme weather, and being able to ensure that team members are being supported and heard is why I enjoy working at Duncan Cotterill.
What has been your proudest accomplishment in the last year or so? Or what's the biggest lesson you learned in the past year and what advice can you give fellow lawyers about it?
The proudest accomplishment in the last year is my promotion to special counsel. It is nice to be recognised for having specialist skills in insurance and being in a position to contribute to the on-going success of Duncan Cotterill, a firm which has significantly contributed to my career and development.
The biggest lesson I have been reminded of this year is the importance of preparation. I have had two significant trials this past year and the amount of preparation our team put in, was reflected in the results. No matter how many times you've done it before, or how much you think you know, the physical labour of preparing meant our team could be confident that we had done all we could. There is real strength in a well-researched and planned approach.
What should the profession focus more on?
There have been some significant shifts in the profession as to attitudes towards parental leave, remote working (when and where appropriate), the importance of mental health and being authentic. These have been great to see and huge shifts from my first foray into the legal sector, when "face time" was an unspoken rule (a need to be at your desk past 5pm when you don't even have anything to do) and a big difference from my own experience of parental leave. I think we should as lawyers keep focussing on these things as they demonstrate the importance of the people in this profession, so when it comes time for us to each leave the profession, we can all be in a position to know that we left it better than when we found it.
What are the challenges you expect in your practice, and in the business of law in general, going forward? What challenges are particularly pressing in the country's legal industry?
For the profession I would consider that the rise of artificial intelligence will undoubtedly change the way we lawyer in the foreseeable future. The embracing of technology to create efficiencies for us, and to help us get the most out of it for our clients. However, there is a need for us to understand the strengths of the technology whilst being aware of its real limitations and risks.
For my specific area, there is also no question that the effects of climate change and natural disasters in New Zealand is posing some real questions for the insurance sector in New Zealand which will have to be considered. I have attended various NZILA and ANZIFF events this year and the conversations from industry leaders around these issues have been incredibly eye-opening and make me proud to be part of the insurance industry. The role of insurers and how to work with the government is being discussed openly and there is a very real commitment to working through these issues so I look forward to seeing how the further discussions develop.
What are you looking forward to the most in the coming year?
A holiday – it has been a busy year! I also enjoy the new intake of summer clerks and graduates as it is an exciting time for them in their careers and I am fortunate enough to play the role of mentor during their litigation rotations.
If you had to defend a fictional antagonist/villain in court, who would you pick, and why?
I would have thought that Ursula from The Little Mermaid would have a pretty strong contractual argument against Ariel. Ariel should have sought legal advice before signing the contract and must bear the consequences of failing to do so.