Rosana Carnachan talks the "humbling" experience of starting over after a decade away from law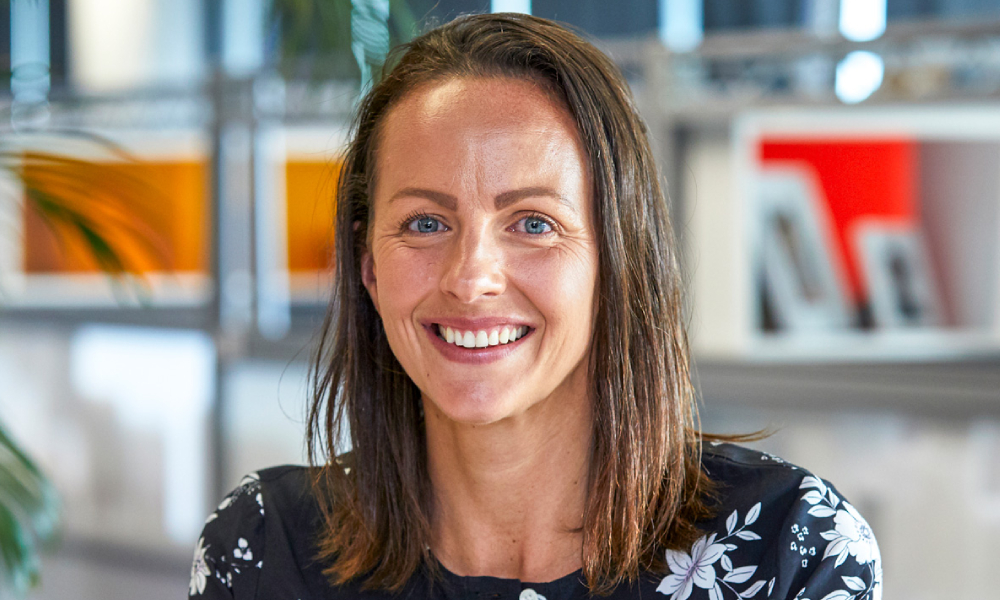 Rosana Carnachan said she had "the best possible start" to her legal career when she became a part of national firm Simpson Grierson even before graduating. However, the arrival of children led her to make a difficult decision to step back from the profession and focus on motherhood.
In the 10 years since she walked away from law, Carnachan has worked in HR and compliance and even launched her own horticulture operation. However, the desire to practise law again "never really left," and she soon found herself making a comeback to the profession as a solicitor with Cooney Lees Morgan's property and development team.
In this interview, the residential conveyancing specialist discusses why she joined Cooney Lees Morgan, starting over after such a long absence from the profession, the importance of flexibility in the COVID-19 era and preparing for the March GODZone adventure race.
What made you choose a career in law?
Right through high school, I felt certain I was heading towards a career in accounting. As I drew closer to the end of high school, I realised I was drawn towards law and it felt a better fit with my personality and strengths.
I was fortunate to have the best possible start to my career with Simpson Grierson, first as a summer clerk and then a graduate. I absolutely relished my time there before making the tough call to pull back and focus on our two children. Over the 10 years away from the profession, my desire to return never really left. I've had the benefit of working within a large horticultural organisation in HR and compliance before moving our family to the Waikato to start our own horticulture operation.
Over the years, I've regularly been in the position of "standing in the client's shoes" and at the same time providing valuable experience from a client's perspective. Those interactions with the profession really reinforced my desire to return to practice.
What do you love most about your job?
I love the practical, problem-solving aspect of it – we are assisting clients in real time, which requires an understanding of their needs coupled with an understanding of the legal and other ramifications so that we can assist them in getting the best outcome in the circumstances. This applies as much to first-home buyers and mum-and-dad investors as to our larger commercial clients. Even with conveyancing a largely process-driven function of law, it remains our responsibility to ensure we keep our eyes open to the different angles and identify the "what-ifs." As well as being intellectually stimulating, it is where both legal and life experience become particularly valuable.
I'm really lucky to be surrounded by a large team of practically and technically excellent lawyers with a wealth of experience for ongoing support that feeds into our delivery of a good service and outcome for our clients. It is really satisfying being part of the solution.
What is going on at the firm? Are there any new programs and initiatives you are particularly interested in?
2020 has been an interesting year where our firm's focus has primarily been on its COVID-19 response. Our firm has remained active in continuing professional development and various community initiatives to the extent it can, between fluctuating government COVID-19 levels. Being part of our satellite Matamata team, the focus looking forward will be continuing to grow our Matamata practice in a progressive, flourishing region.
What has been your proudest accomplishment in the last year or so?
My biggest accomplishment would be returning to law, as it was a long time coming. Ten years is a long time in the legal profession! It has been fairly humbling effectively "starting again" with an extra decade on the clock. Now that I'm here, it feels good and I'm looking forward to building my career for the long term!
What should the profession and law firms focus more on?
When starting out 10 years ago with two young children on foot at the time, I was fortunate to be part of a firm, Simpson Grierson, that recognised the benefit of offering some flexibility and I'm fortunate have joined Cooney Lees Morgan with a similarly progressive ethos. The profession has come a long way in opening up to the concept of flexible hours for those who seek it and by continuing to do so, we are sure to see improvements in wellbeing, from both a physical and mental health perspective. Breaking through the traditional association our profession has with gruelling hours and personal sacrifice will also help to attract bright young graduates to our profession, in which they believe they can forge a sustainable career.
With the arrival of COVID-19 this year, out of necessity, flexibility seems to have taken on a whole new meaning. With the first lockdown behind us, there is a precious opportunity for firms to trial and assess flexible work arrangements in a way that works for our people without compromising the delivery of our service.
What are the challenges you expect in your practice, and in the business of law in general, going forward?
It goes without saying that there are few people and businesses that COVID-19 has not affected in some way, so we must adapt successfully or die. With all challenges though there are opportunities and perhaps our challenge is, as a firm and a profession, to keep our eyes and ears open so we can spot those opportunities and continue to thrive in an uncertain and rapidly changing environment.
What has been the biggest challenge you and your practice has faced amid the pandemic?
Aside from the rapid response required to have all staff work from home, we have experienced a sustained surge in enquiry and work that emerged through the lockdown and remains the case weeks and months later, and that activity has been reasonably strong between our main centres and regions. It has been really impressive to observe teams and our firm as a whole rise to the occasion and pull together to keep on top of things and continue to deliver great outcomes for our clients.
What are you looking forward to most in 2021?
On a professional level, continuing to further develop in my career and truly find my feet. On a personal level, I'm looking forward to competing in the GODZone adventure race in March 2021 and all the training and adventures leading up to that. In both, I have no doubt I will get to see what I'm truly made of.