UK's top law brands revealed… Baker McKenzie updates guide to international arbitration…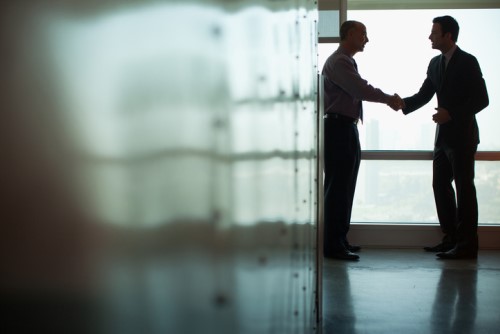 Clifford Chance adds nine partners in Asia Pacific in latest promotions
In its largest promotion rounds for a decade, Clifford Chance has added 30 partners to its global headcount.
Nine of the new partners are in Asia Pacific across the Sydney, Beijing, Shanghai, Singapore, and Hong Kong Offices; matching the UK for the largest share of the new partners.
The promotions are effective 1st May 2019.
The new partners in Asia Pacific are:
Tianning Xiang, Corporate, Beijing
Mark Chan, Capital Markets, Hong Kong
Rocky Mui, Corporate, Hong Kong
Christine Xu, Corporate, Hong Kong
Vicky Ma, Finance, Hong Kong
Tom Walsh, Litigation and Dispute Resolution, Hong Kong
Lei Shi, Litigation & Dispute Resolution, Shanghai
Gareth Deiner, Capital Markets, Singapore
Nadia Kalic, Corporate, Sydney
Across the global round, 33% of the cohort are women and 67% are home-grown talent.
UK's largest law brands revealed
With Brexit still almost certain to happen at some point, many businesses are keen to buy legal services from firms with capabilities in both the UK and Continental Europe.
The latest Acritas UK Brand Index shows that those firms that boast geographic reach are gaining strength; and not just UK-Europe coverage but US too.
Jo Summers, director at Acritas, says that UK legal services buyers are becoming more price sensitive, although are behind the trend for using modern buying methods including technology and alternative legal service providers.
"In the UK, buyers are more likely to turn towards firms who can leverage national networks, which helps them access cost-effective services with the same large law quality 'stamp'," she added.
Eversheds Sutherland has topped the index by some margin having recovered from a typical post-merger dip.
"Building a differentiated and client-focused brand is a key part of our global strategy, and it is very pleasing that our success is recognised by the market in this way," said global co-CEO Lee Ranson.
It is followed by Pinsent Masons, Linklaters, DLA Piper, and Freshfields.
The Magic Circle firms – Allen & Overy, Clifford Chance, Freshfields, Linklaters, and Slaughter & May - still dominate among financial institutions, taking the top 5 spots for this sector group.
Baker McKenzie updates guide to international arbitration
The International Arbitration Yearbook has been published by Baker McKenzie.
The 12th edition of the book focuses in particular on diversity in international arbitration but also reviews important developments in arbitration over the past year across 45 jurisdictions.
"Celebrating and championing diversity and inclusion has long been a key part of Baker McKenzie's identity as a firm and imbedded in the values of our people around the world. It is with this background that we are delighted to be able to contribute to the conversation with this special feature on diversity in arbitration," said Michael Morkin, Chair of the Firm's Global Arbitration Practice. "Although there remains much work to be done, it is heartening to hear of the progress being made through many excellent national and international initiatives around the globe, including significant contributions from many of our own lawyers."