The promotions were made across six specialist areas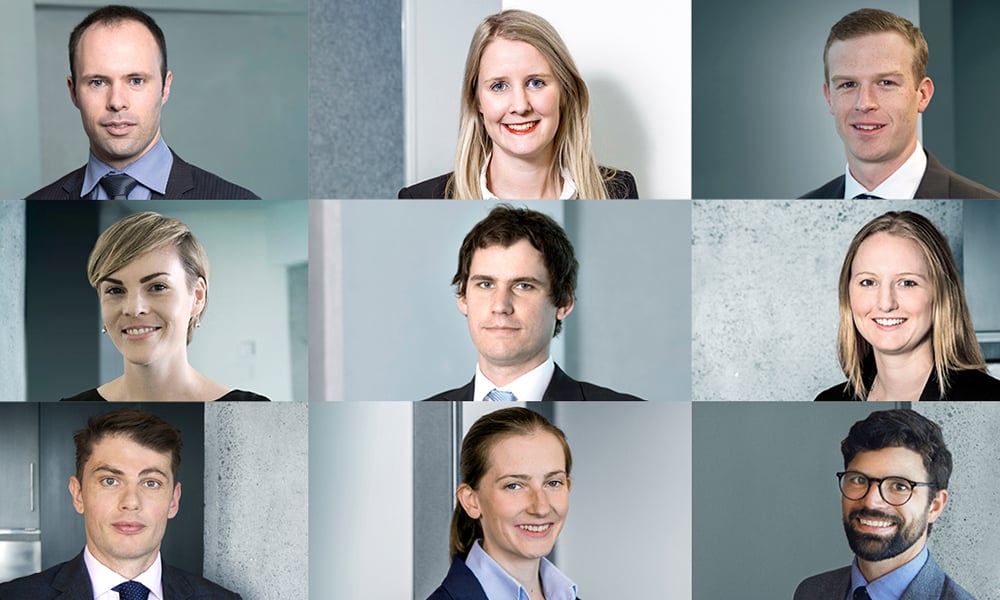 Chapman Tripp has elevated to the senior associate role nine senior solicitors from six specialist areas.
Nicola de Wit is a specialist in resource consent and designation processes under the Resource Management Act. Her clients include national infrastructure providers, property developers, Māori organisations and environmental organisations.
She has advised on Local Government Act development contributions and Public Works Act issues, and has a particular interest in matters involving legislative and regulatory reform.
Hayden Reyngoud has acted on various banking transactions, although his focus is on corporate and property finance. His previous work with firms in London and Jersey has exposed him to a wide range of financing deals, enabling him to coordinate multiple jurisdictions in international transactions. During this time, he also specialised in cross-border real estate financing.
Alexander Schumacher is a specialist in financial services regulation, insurance and anti-money laundering law. Prior to his tenure with Chapman Tripp, he spent more than a decade as a senior solicitor in the Office of the Chief Tax Counsel at the Inland Revenue Department (IRD), where he assisted in preparing the IRD commissioner's binding rulings and statements on complex high-value transactions and interpretative issues.
Jessica Elder has expertise in several facets of corporate finance law, and advises on syndicated and bi-lateral bank financing, wholesale and retail bond offers and other capital-markets transactions. She also has experience with commercial law, where she concentrates on mergers and acquisitions.
Her clients include both borrowers and lenders across the APAC region. She worked as a registered foreign lawyer in Hong Kong for a time, seconding with Clifford Chance.
Chris Gillies provides advice on various corporate and commercial matters, including mergers and acquisitions, joint ventures, group reorganisations, equity investments, corporate governance and commercial contracts. He has acted as legal counsel for New Zealand Trade and Enterprise, the trade promotion agency for the New Zealand government.
He spent three years in Washington DC pursuing an advanced degree in international business and economic law, and has been admitted to the New York State bar.
Sarah Quilliam-Mayne possesses a wealth of experience in commercial litigation and dispute resolution, and has advised on a variety of commercial disputes. She has assisted on matters involving contractual and statutory interpretation, tort and equity-based claims, insurance, regulatory and contentious public law.
She has appeared before all New Zealand courts as a junior counsel, and previously worked in London for five years as a commercial litigator at an international firm.
Sebastian Templeton specialises in competition and regulatory law, advising clients on merger control, cartel and other enforcement matters, regulatory matters and overseas investment. He has handled matters in the airport, energy and telecommunications industries, among others.
He has a strong grasp of the policy and legislative process, and has experience in working with regulators. He was seconded with the Treasury, where he assisted on the 2018 reforms to the Overseas Investment Act for a five-month period.
Anthony Wicks is a specialist in public law, commercial litigation and dispute resolution, with a focus on public sector decision-making and the exercise of statutory powers. He has acted on judicial reviews, declaratory proceedings and Privacy Act claims.
He has experience in a variety of commercial disputes, including tort and equitable claims, and is a member of the New Zealand Law Society Public and Administrative Law Committee.
Michelle Nicol is an insurance litigation specialist, focusing on statutory liability and professional indemnity claims. She has handled cases involving regulatory prosecutions under the Health and Safety at Work Act, Civil Aviation Act and Resource Management Act.
She has also advised clients in Health and Disability Commissioner investigations, Human Rights Review Tribunal proceedings, and coroner's inquests.
These promotions took effect on 1 June.
"Each has proved themselves to be a successful lawyer within their field, and an emerging leader within the firm," Chapman Tripp chief executive partner Nick Wells said. "We are thrilled to be able to recognise their hard work and talent with this promotion."
The firm also promoted seven lawyers to senior solicitors this year.