Chris Spargo loves being able to give back to the industry that birthed and moulded his firm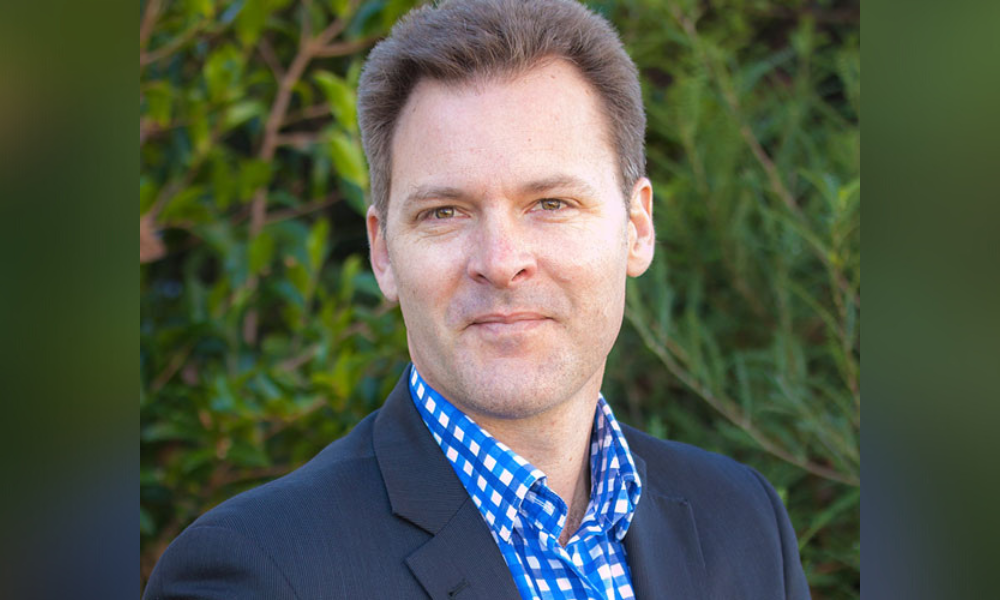 Chris Spargo's life changed at 11 years old when a career talk by a local lawyer inspired him to walk the path of law. Since then, he has come to find his place in focusing on rural law with 2022 NZ Law Awards excellence awardee and 2022 Top Boutique Firm BlackmanSpargo Rural Law, at which he is a director.
The sector has experienced hardships, particularly with the arrival of the COVID-19 pandemic. Nonetheless, the firm has endeavoured to lend its expertise to the industry in the face of "significant pressure". Spargo personally is eager to provide pro bono support to the rural sector as a way to give back to the industry that helped to birth and grow his firm.
In this interview, Spargo talks the challenge of staff retention in provincial New Zealand as borders re-open, providing support beyond legal advice, and his admiration for Brendon McCullum's tenacity.
What made you choose a career in law, and what's your favourite part of the job?
When I was 11 years old, I attended a career presentation at school by a local lawyer. He spoke on Donoghue v Stevenson. From there, I decided to become a lawyer.
I enjoy helping clients reach their goals and objectives, and at the same time developing our team professionally and personally to share in our achievements.
What is going on at the firm? Are there any new programs and initiatives that you're particularly interested in?
I have recently undertaken to speak at the Kellogg's Rural Leadership Programme 2 to 3 times per year. The Lincoln University course is on the topic of succession planning in the New Zealand rural sector. I was a "Kellogger" in 2011 and am excited to support the New Zealand rural sector pro bono to give back to an industry that has helped create and mould BlackmanSpargo Rural Law.
We have a number of young staff members, and whether they are lawyers, or support staff, it is exciting to give them the best possible start in the legal profession.
What tech-related initiatives adopted by the firm, if any, are you most excited about?
We have recently gone to the cloud with our software provider OneLaw and are moving fully to the cloud in the near future. All technology we embrace is to maximise efficiency without compromising our bespoke service to the client. Such technology gives our staff better access to work remotely and with clients at their rural businesses. The cloud provides more confidence and security for our systems than the server that sat in the office.
It is important that we maintain the flexibility to continue to deliver the results our clients have come to expect, and support our staff. We have adopted better electronic practices for meeting with our rural clients for signing documents remotely with increased use of audio visual technology. This has been hugely beneficial for our rural clients. We had used this technology before Covid, but Covid exponentially increased its use.
However, nothing will replace the social benefits of face-to-face meetings, whether at the office or at our clients' properties and homes.
What has been your proudest accomplishment in the last year or so? Or what's the biggest lesson you learned in the past year and what advice can you give fellow lawyers about it?
I am proud that BlackmanSpargo has continued to represent and support the New Zealand rural industry throughout the ups and downs. All of our team is fully committed to the passion and support of the rural sector. The rural sector has continued to come under significant pressure over the last few years. It is important that we "stick to our knitting" and support our rural clients. That support we show is not just as lawyers, but simply being there when the going gets tough.
Focussing on what we are passionate about, and good at, goes a long way to our being satisfied with what we do daily.
What should the profession focus more on?
The profession should be proud of the role it plays in society, in whatever capacity, as barristers and solicitors. We need to always remember that we can add significant value to our clients' legal affairs as a trusted advisor. The advice we provide becomes increasingly complicated in the areas of law we each practice, and that is where we can add value.
Clients need to understand and appreciate that we are adding value, rather than just going through the process, particularly when everyone has been so busy over recent years.
What are the challenges you expect in your practice, and in the business of law in general, going forward? What challenges are particularly pressing in the country's legal industry?
The key challenge we expect, and it will be of no surprise, is how to properly manage and resource growth. The ability to attract and retain staff in provincial New Zealand will continue to be a major impediment to growth as the borders re-open from Covid. It will be important to offer high quality, complex and diverse legal work, such as you might expect in a law firm in a larger city.
What are you looking forward to the most in the coming year?
I am looking forward to consolidating over the next year. With significant growth comes the decision to be the best at what we do, but not necessarily be the biggest. I am keen to continue to work on supporting our clients and staff to be the best they can be, while continuing to protect and grow our culture as a business that will outlast me as an owner. This will benefit our rural clients and successive generations.
If you were given an opportunity to spend a day with anyone (living or dead), who would it be and why?
I would like to spend the day with Brendon McCullum. While I am sure there would be a lot of banter and laughs, I admire his tenacity and determination to work hard to be the best he could be (even with injuries), but also have a positive impact on and shape the game he played around the world. And he still does.
Related stories