Jenny Denley believes that sustainability should be more of a focus for the profession in the long run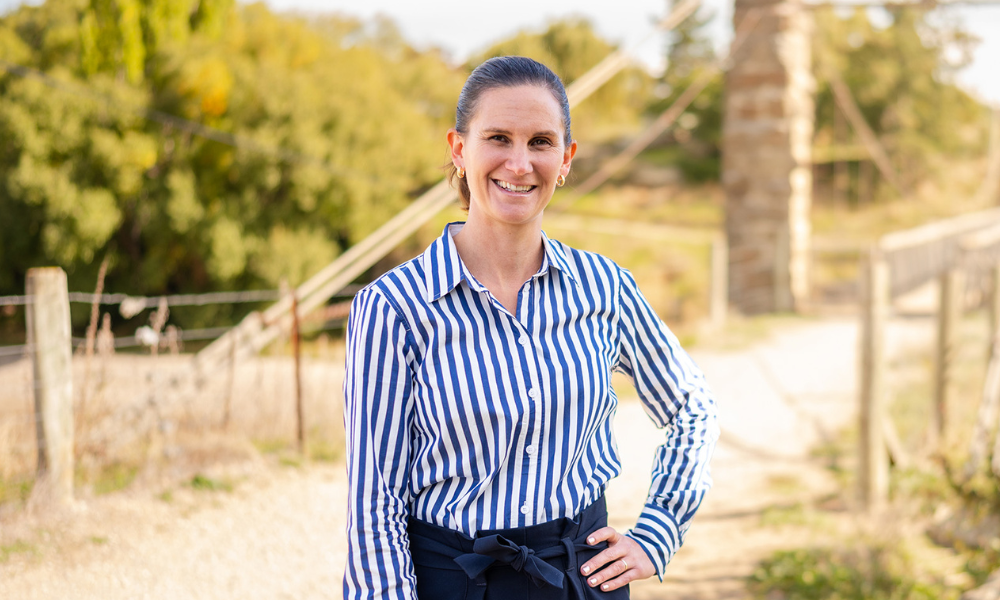 Jenny Denley wanted to serve her community as a lawyer, and in the process of building her team at AWS Legal, the new partner has been able to champion the people under her wing.
Denley was promoted from senior associate to partner last month alongside Tim Marshall and Eugene Roud – an achievement she has been very proud of. As part of the firm's leadership, Denley is eager to contribute more significantly to AWS Legal's operations.
In this interview, Denley touches on the firm's new employee-centred policies, the importance of being part of the conversation on sustainability, and representing Hans Gruber.
What made you choose a career in law, and what's your favourite part of the job?
I chose a career in law so that I could be of service to my community. My favourite part of the job is getting to know our clients and their teams and businesses, and to be able to work together to create good outcomes.
What is going on at the organisation? Are there any new programs and initiatives that you're particularly interested in?
AWS Legal have been working hard to help our people, our clients and our firm thrive. We have seen new policies to support that goal; for instance, flexible working options, volunteer leave, and the very popular birthday leave.
What tech-related initiatives adopted by the organisation, if any, are you most excited about?
We have been lucky in that the team and the firm has been early adopters of new technology, which was a huge benefit during the COVID-19 lockdowns and made the transition to working from home a lot easier than it might have otherwise been.
What has been your proudest accomplishment in the last year or so?
My proudest accomplishment in the last year has been building a strong team, and joining the wider AWS Legal partnership.
What should the profession focus more on?
I would like to see the profession focus more on sustainability for the long term, in terms of our people primarily, but also our businesses and how we might meet and face climate change challenges. I have been recently reading A Gentle Radical: The Life of Jeanette Fitzsimmons (written by her friend Gareth Hughes), which has been a good read, with science-based information and a focus on how community can and should come together to create a sustainable world. I think we are all going to need to be part of that conversation moving forward.
What are the challenges you expect in your practice, and in the business of law in general, going forward? What challenges are particularly pressing in the country's legal industry?
I am expecting we will see challenges in the law in terms of recruitment and retention, how we integrate new working practices into our businesses, and working with new technology and meeting clients expectations in this regard.
What are you looking forward to the most in the coming year?
On a professional level, I am looking forward to joining the partnership and having more involvement in the running of the business. On the personal side, looking forward to travelling more to see family and friends, which feels like it has been on the back burner with COVID-19 interruptions in the last couple of years.
If you had to defend a fictional antagonist/villain in court, who would you pick, and why?
The calculating mastermind that is Hans Gruber from Die Hard. I feel he would bring a bit of theatre to court.