The firm welcomed two new associates and two new senior solicitors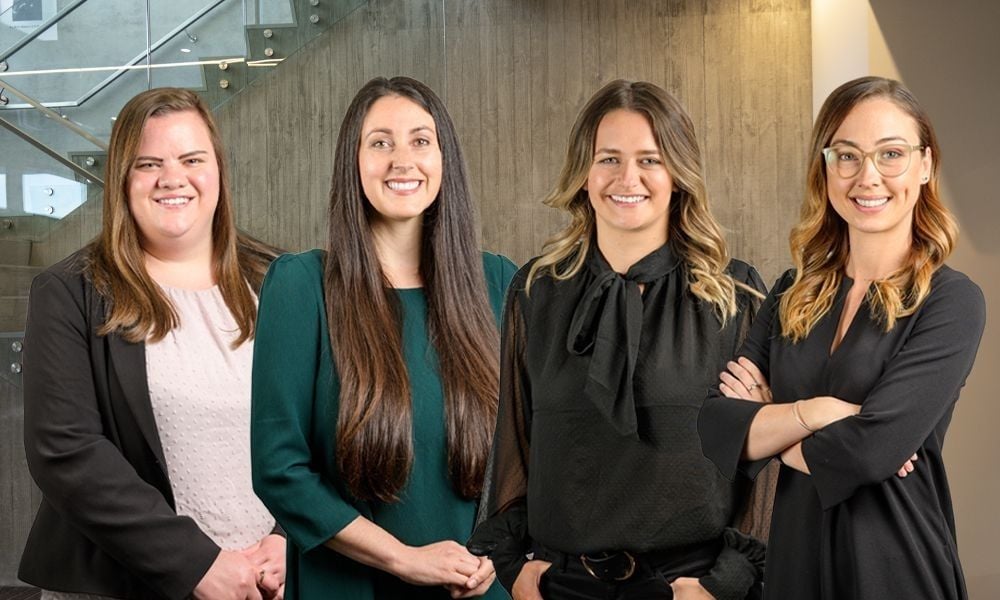 AWS Legal has rewarded four lawyers with new positions in its latest round of promotions.
Rachel Buckley and Jayne Lambie have ascended to the role of associate, while Georgia Johnston and Chantal Ryan have been elevated to senior solicitors.
Buckley operates from the firm's Queensland office since 2018. A property law specialist, she works on variety of matters related to wills and trusts, residential and commercial property transactions, first home buyers, commercial leasing, residential subdivisions, and sale and purchase of businesses.
In addition, Buckley is an active member of New Zealand Law Society − Property Law Section.
Lambie is a member of the firm's property and projects team. She provides advice on a broad range of property matters, including buying and selling of property, residential and commercial subdivisions and developments, commercial leases, residential building contracts, legal due diligence, easements, and land covenants.
Johnston has been with AWS Legal as a member of the advocacy team since 2020. She has extensive expertise in in family law and civil litigation. Her work includes preparing and advising on contracting out arrangements, separation and relationship property agreements, guardianship, parenting disputes, and civil matters.
She has represented numerous clients before the Family Court, the District Court, and the High Court and took part in several financial assessment hearings.
Aside from her legal practice, Johnston is an executive committee member of the Invercargill Young Professionals, where she helps organise networking and social events.
Ryan specialises in immigration, commercial, and property law. She advises clients on various immigration issues involving accredited employer work visas, residency applications, citizenship, and offshore recruitment.
She also has broad experience in dealing with company incorporation, shareholders agreements, sale and purchase of businesses, residential property transactions, and subdivision work.
She joined the firm's Queenstown office in 2019.