Do law firms discourage parental leave for men?... G+T launch tax risk tool for clients...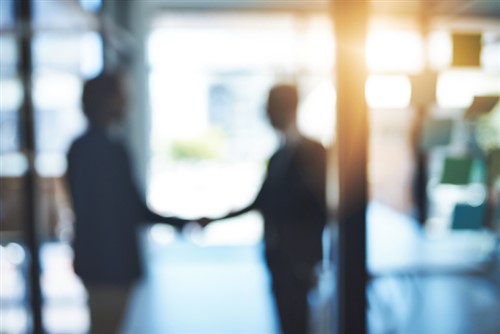 The former global head of securitisation at Baker McKenzie has been poached by rival Ashurst for its London global markets practice.
Jonathan Walsh has over 20 years of partner-level experience and prior to joining Baker McKenzie in 2005 he headed the international securitization practice at legacy firm Norton Rose.
"Ashurst has a first rate international platform, strong culture of team work and client service, and I look forward to working again with my former colleague Martin, whom I have known for twelve years, as well as with Tom [Picton, recently joined as a partner in London] and the wider teams to further develop the securitisation business and client base as part of the firm's expanding finance offering," Walsh commented.
Do law firms discourage parental leave for men?
Men are at a disadvantage if they want to take parental leave from their law firm according to a new study.
It suggests that the professional ethos of law firms discourages men from taking parental leave with the "masculine ideology" of firms resting on the traditional role of men as the provider for their families.
The Finnish-Canadian study was reported by the International Journal of the Legal Profession and concludes that a low take-up of parental leave by male lawyers is indicative of the gender inequality within the legal profession.
"In law firms, family policies and flexible working arrangements are mainly targeted at women, and this has a negative impact on women's career
development," researcher Marta Choroszewicz from the University of Eastern Finland explains. "If fathers took a more active role in child care, it would facilitate the emergence of a professional culture that is more family-friendly. In the process, it is also likely that this would reduce gender bias in the division of legal tasks and career paths within law firms."
While access to parental leave for men varies by country, the study says that legislation alone is not the answer; law firms should encourage it and partners should lead by example.
G+T launch tax risk tool for clients
Gilbert + Tobin has launched a tool to help businesses understand and manage the risks of financing arrangements in cross-border transactions.
With the Australian Taxation Office taking a particular interest in these deals the Australian-first calculator has been designed to review both in-bound and out-bound financing arrangements and provide users with a tax risk rating according to the relevant features of their transaction and the profile of the parties involved.
It offers guidance on the likely interest of the ATO in their specific financing arrangements.