Motivation hinges not only on offering financial benefits, but on cultivating a culture centred on trust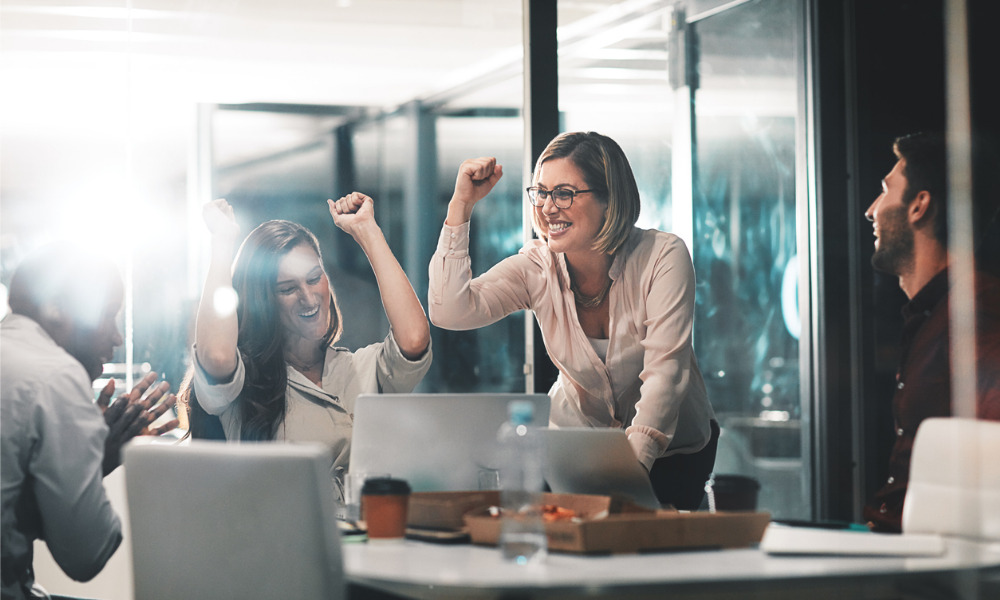 This article was produced in partnership with LexisNexis.
Jacqueline So of NZ Lawyer sat down with LexisNexis head of sales, strategic accounts Matt Pedersen to talk the importance of identifying trusted partners who have supported the business through a challenging period, and recognising rebalanced work styles.
2023 has begun on a brighter note that the past two years. The world has reopened, and life has largely returned to normal. However, there have been ways in which work life has changed for good.
While remote work was a necessity over the pandemic, many firms and organisations are today looking to revive in-person attendance at the office to once again bolster reconnection within the workplace. Nonetheless, they must factor into their calculations how staff have chosen to shift their priorities as a result of changes driven by the pandemic.
"People have rebalanced their allocation of time," Pedersen tells NZ Lawyer. "They used to spend 40 hours minimum in the office a week and absorb the major commuting times as just part of it. Now they won't do that, or they will only do 2 days a week in the office."
Thus, in the face of emerging concerns in 2023 as a result of local and global events, people management hinges not on offering more financial benefits, but on cultivating a culture centred on trust.
"We still have some changing variables, especially in New Zealand. We're coming up for an election, so we've got this political language going on around the periphery. We've got this inflation aspect circulating everywhere", Pedersen points out. "That then comes down to reflection on investing, connecting, or staying connected to the people processes, memberships and associations that have supported people through those last two or three years".
In planning for 2023, he urges businesses to "sit back and see where the support came from" to identify those they want to incorporate into plans moving forward.
"That comes back to a business reviewing the people they have and how valuable those people are to the business – be it tenure, be it experience, be it emotional intelligence – and therefore how the business is guiding those people through the next planning stage", Pedersen says.
"Chats to understand what motivates people now, or how they best work and operate are probably the most valuable discussions you could have".
He adds that initiatives to revive office attendance should feel organic and not forced.
"HR departments are flat out incentivising ways of how people can come back to the office to connect. But the real value comes down to the skill set of the teams you have. The trust that those people have within themselves and the business, that connection and relationship and service that they provide. I would invest in that connection service level again moving forward for 2023. I would promote the coffee chats, I would promote the attendance of events and conferences".
Nonetheless, capitalising on trust is not just limited to internal stakeholders, but also extends to external stakeholders.
"Efficiency is always the word that's bandied around. Businesses want to do more with less and have a faster way to do it, or get time back that they can put into something else", Pedersen explains. "How [people] work has changed, so the question becomes, 'what am I using now that accommodates those changes but still provides the relevant output and efficiency gains required?' From a LexisNexis perspective, we look at that and are developing technology tools which support legal professionals achieve efficiency gains, more productivity and better business confidence through products like Lexis Create and Lexis Clause Intelligence.
He encourages businesses to "lean on your trusted partners, suppliers, and associations" and "ask those critical questions of what's important to you", particularly as globalisation becomes more and more valuable to businesses.
"People are now engaging globally because it was effectively a worldwide situation that happened. They're drawing on international resources; but also, businesses are looking to deal internationally to try and recoup some of their revenue. So look to suppliers, associations or connections that have that global view and ability to offer support in that space", Pedersen says.
"Take stock of those who were supportive, that you trust to do business and discussions with, and you have those open conversations around your strategy planning, around your business focus". "I am is incredibly grateful for the business strategic discussions I have been able to have with relevant legal intuitions and associations in 2023 and welcome having more in the future."
Feel free to contact Matt Pedersen directly if you want to understand how LexisNexis can provide support and a solution.
Growing up in Waipukurau, Hawke's Bay, with parents who always instilled work ethic, critical thinking and the opportunity to travel the globe from the age of three onwards. Matt Pedersen still values those skills and rich learnings today. 12 years with LexisNexis NZ in July and as Strategic Sales Leader for 5 of those, Matt loves challenging "what is next. Matt, his wife Sophia who co-owns Northern School of Performing Arts, and their 4 children live on a 1.4 Hectare block in Kaukapakapa, Rodney, Auckland.
Having experience in owning businesses in hospitality, working for DB breweries, performing in musicals and being a previous committee member for Centrestage Theatre Company, Orewa and now currently Board member of a local Primary school Matt loves the ongoing opportunities to support and develop a high-performance team and business with the wider Legal sector. Matt and the team look forward to talking to you soon and wish everyone the best in 2023 and beyond.