LexisNexis discusses how the face of legal publishing is changing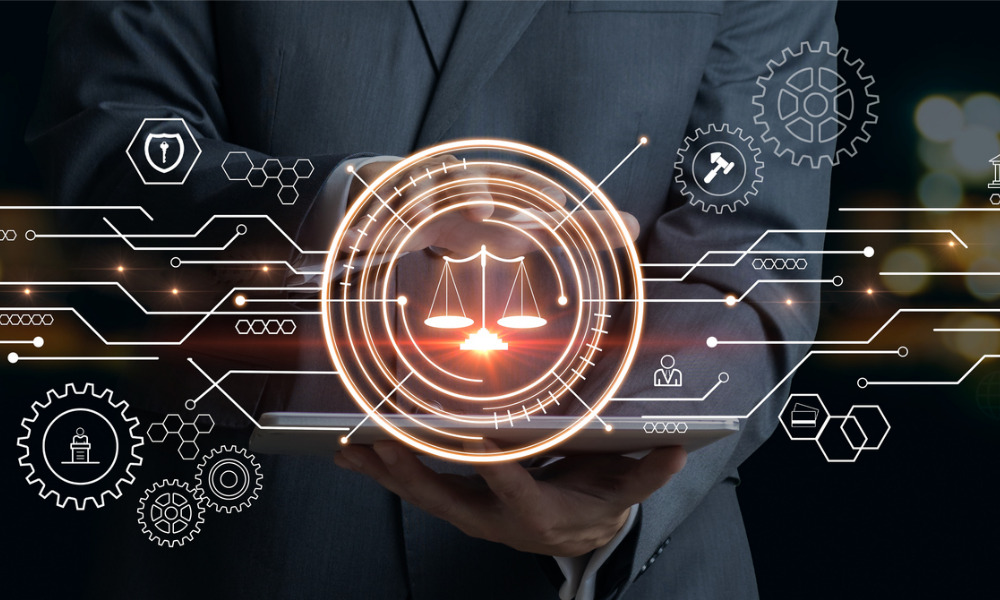 This article was produced in partnership with LexisNexis NZ
Chris Murray heads the content team at LexisNexis NZ, he joined the company in 2011 following a career in the book trade and in software development. Having taken 20 years to complete his law degree, Chris has seen big changes in legal publishing. Chris describes his role as "bringing the combined wisdom of several hundred expert authors to Aotearoa's thousands of lawyers and law students. The law is always changing, and our customers have justifiably high expectations, it's a very enjoyable challenge."
When you think of legal publishing, you probably think of massive books filled with extremely dense and technical information. Legal research involves stacks of books on your desk, and several screens all working at once. However, according to New Zealand's foremost legal publisher, this format is increasingly becoming a thing of the past.
According to LexisNexis head of content management Chris Murray, huge encyclopedias can be a great starting point for law students, judges, and many lawyers, but most practicing lawyers shouldn't be expected to wade through thousands of pages of content to find the information they need. Instead, accessing the right materials from a broad range of authors needs to be easy – a goal which has been the key focus for LexisNexis over the last decade.
"One of the biggest changes that I've seen in the last eleven years has been a move away from publishing really large, 1,500 page tomes of black letter law," Murray told NZ Lawyer.
"In my experience, lawyers really want more practical content that they can actually use day to day. If a client has just left their office, they want guidance on what their key next steps are - they don't have the time to read through 500 pages of law."
Murray has been in legal publishing for over a decade, and he says he's seen an increasing shift towards publishing precedents, checklists and targeted guidance – in short, practical assistance tools for lawyers in their day-to-day work.
As part of this shift, LexisNexis has been deliberately expanding its pool of authors over the last several years. It has also been issuing new guidance around writing style, which involves producing much smaller, more concise volumes of content, but with the ability to quickly find sources and refer back to the original text.
"This new style is particularly important for authors who are highly experienced and specialised, and our new writers have all done a really great job of putting themselves into the shoes of practicing lawyers, not only academics or students," Murray said.
"We still produce all of our large encyclopaedic works, but our Practical Guidance products really turn the traditional research method around the other way. Rather than only writing 100 pages of content, our authors are also compiling a guidance note, or a checklist that may be five steps long, but the points on that checklist will feed out to that 100 pages."
As a further example, some of LexisNexis's most popular content is its annotated legislation. This involves publishing an Act in full, but with commentary throughout the text that then links into case law. This saves lawyers from having to constantly flip between sources, and LexisNexis is regularly adding new and amended Acts.
"Between our Practical Guidance and annotated legislation content, we're just trying to make it much easier for lawyers to do their jobs," Murray says.
As part of its goal to make legal content more accessible, LexisNexis is on an ongoing drive to recruit new authors. With the aim of representing the increasingly diverse face of the legal profession, it wants to provide content from a broad range of voices – and according to Murray, lawyers approach them with excellent ideas for content every day.
"We've worked hard to bring in a more diverse set of authors," Murray says. "Over half of law graduates have been women for several decades now, and we have seen that demographic change represented in our author base too. It is important our author teams reflect the profession, and more work needs to be done to ensure we have the right authors creating the content our customers need."
"We have a very strong 'rule of law' ethos, we regularly publish books because we think they're important – not necessarily because we think they'll be hugely commercially successful," he explains. "Once new authors are on board, they'll often have new ideas and start contributing towards some of our bigger publications."
For the authors who contribute to LexisNexis, the primary motivation has been passion for their subject matter and a desire to share knowledge. LexisNexis has a huge range of experienced and successful legal professionals in its author base, many of whom contribute writing for the sole purpose of sharing their experience, and helping other lawyers along the way.
When it comes to the future of legal publishing, Murray says it depends on new and existing authors coming forward to share their expertise. Whether it's on up-and-coming issues like the use of Te Reo Māori in the profession, or Tikanga as a source of law in Aotearoa New Zealand, or new legislative regimes such as the resource management reforms – LexisNexis is always searching for new topics and perspectives.
"When we talk to our authors, we often hear comments like "I wish I'd had access to this kind of content when I was a new lawyer," or "I wish it had been this easy to find what I was after"," Murray says.
"Our authors want to allow younger people to draw on their experience, and to help practicing lawyers with practical information. That's their biggest motivator, and it's the ultimate goal for everyone."
Things are changing in the world of legal content and LexisNexis is seeking new authors to join that journey.
To find out more about becoming a LexisNexis author, email Chris Murray to start your journey.
And if you are interested in experiencing our legal research and legal tech solutions let us know by clicking here >>> Experience the LexisNexis difference
LexisNexis is a leading global provider of legal, regulatory and business information and analytics that help professional customers make more informed decisions, increase productivity and serve their clients better.
We help lawyers win cases for their clients, manage their work more efficiently and productively, and grow their practices. We assist corporations to better understand their markets and prevent bribery and corruption within their supply chains. We aid universities in their efforts to help students become successful legal professionals, and we support governments and courts by making laws accessible and strengthening legal infrastructures.
LexisNexis serves customers in more than 175 countries with 10,000 employees worldwide, is part of RELX Group, a global provider of information and analytics for professional and business customers across industries.