The ability to call up tailored information quickly is invaluable in the delivery of law today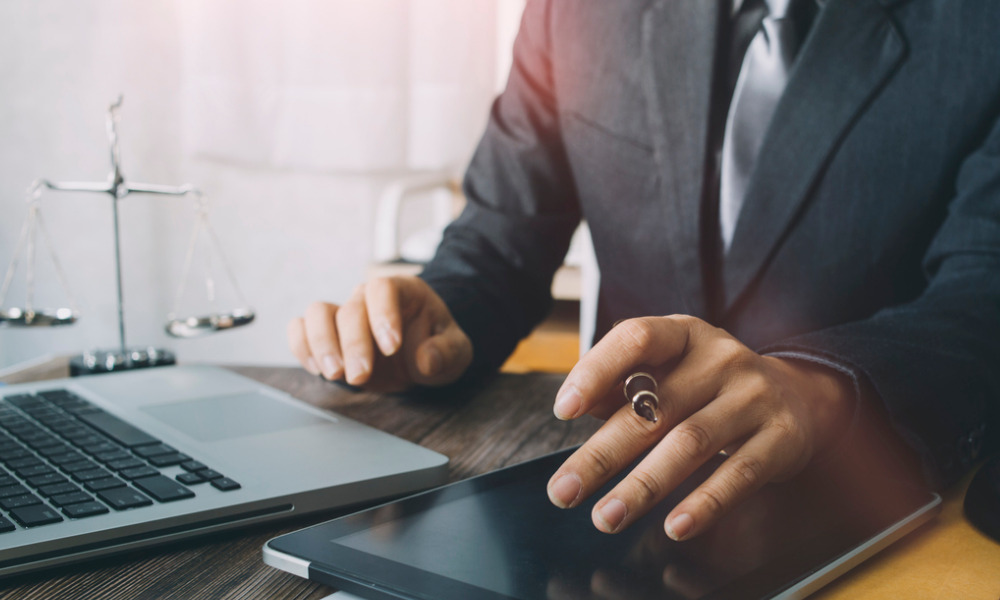 This article was produced in partnership with LexisNexis.
Jacqueline So of NZ Lawyer sat down with LexisNexis strategic segments sales leader Matt Pedersen to talk about the change in attitude that needs to occur from traditional legal content usage to the adoption and integration of modern legal technology tools and automation. This adoption of legal technology is vital to the different markets that tackle law today.
The legal profession has undergone meaningful change over the past couple of years, and among these changes is how the value and volume of information has increased even further due to expansion of digitalisation. Access to a wide cache of resources is now crucial for the different players in the world of law, whether its law firms, the in-house legal departments of organisations and businesses or in the academe.
"We are trying to get law and the rule of law across every country that possibly needs it, no matter what the situation," Pedersen tells NZ Lawyer.
"LexisNexis has an extensive presence globally. The content suite under LexisNexis has been trusted for centuries, from our extensive local content, to now the ever-expanding information database that can incorporate international law and commentary from multiple jurisdictions. This is increasingly relevant as international borders are removed through technology. However, we continually underpin our focus on law through our international rule of law foundation."
However, an abundance of resources needs to also be supported by the ability to retrieve relevant data quickly and effectively. LexisNexis, he explains, breaks down the legal industry into segments to focus in on what each segment requires and provides the relevant support that are designed to fit the firms' functions and outputs in which law is delivered.
"We review and align with small law, mid law, large law, corporates, government, and academic segments. While all these audiences practice law, study law or talk about law; they each do things a little bit differently," Pedersen says. "A single barrister in Invercargill is going to operate a little bit differently to a legal firm of 25 partners and associates in Queen Street, Auckland or the lecturer a law professor is going to deliver to a group of Wellington year 3 law students. In the academic space, you have your professors, your law deans, your faculties, your students, your librarians, your book shops. So, you have all these various parts of legal institution and ecosystems there, which still pivot around the sense of law however they mechanically and physically operate with their unique nuances."
The main point now is change – change in the way law is being delivered and change in the expectations from paying customers and the end users. Customers, he adds, want their legal advisors to deliver more "faster, for less." Thus, augmenting the legal research and discovery process through the adoption of technology needs to be a sincere consideration for all legal segments, not from a cost perspective, but from an investment and output improvement perspective.
"Time is so much more valuable in everybody's life now," Pedersen explains. "Automation is a real key player coming into law and the world of law. We are starting to see that crucial transition and desire to operate and apply law efficiently to deliver successful outcomes – more technology is now required by firms to provide the support and business optimisation in that space."
Nonetheless, the aim of legal tech is not to reinvent legal operations, but simply to increase efficiency in how work in the legal industry is done across the board. The goal, he points out, is not to completely overhaul "how law should be done," but to provide tools that will naturally enhance the way lawyers work to maximise their efficiency, mitigate their risk exposure and enhance their output on daily legal tasks.
"All the products, content and developments in the LexisNexis suite are an evolution and integration of the natural law process, this now also includes an expanding global Regulatory Compliance suite, international media monitoring and reporting tools with other new legal technology surprises on the horizon," Pedersen says.
"A proofreading task that may have taken manually three hours to do, now could be done in fifteen minutes and immediately integrated with the other modular components and with co-workers working on the matter – giving the author and the team almost 3 hours back in their day which effectively can be put that back into client value-add conversations, additional billing work or networking for a new client."
Investing in technology to reinvest into the growth of the business – this is the message Matt, and his team are motivated by. For law practices, institutions and firms that would like to have their legal resources and strategic technology plan assessed, Matt Pedersen and his strategic team are offering a no obligations, complimentary consult session. The discussion will focus on the pain points, the areas of business growth and improvement and the steps to support business growth through technology investment.
Kindly contact [email protected] to arrange a chat.
Growing up in Waipukurau, Hawke's Bay, with parents who always instilled work ethic, critical thinking and the opportunity to travel the globe from the age of three onwards. Matt Pedersen still values those skills and rich learnings today. 11 years with LexisNexis NZ in July and as Strategic Sales Leader for 5 of those, Matt loves challenging "what is next. Matt, his wife Sophia who co-owns Northern School of Performing Arts and their 4 children are currently building on a 1.4 Hectare block in Kaukapakapa, Rodney, Auckland.
Having experience in owning businesses in hospitality, working for DB breweries, performing in musicals and being a previous committee member for Centrestage Theatre Company, Orewa and now currently Board chair of a local Primary school (through Covid) Matt loves the ongoing opportunities to support and develop a high-performance team and business with the wider Legal sector. Matt and the team look forward to talking to you soon.