The new platform maximises the Microsoft environment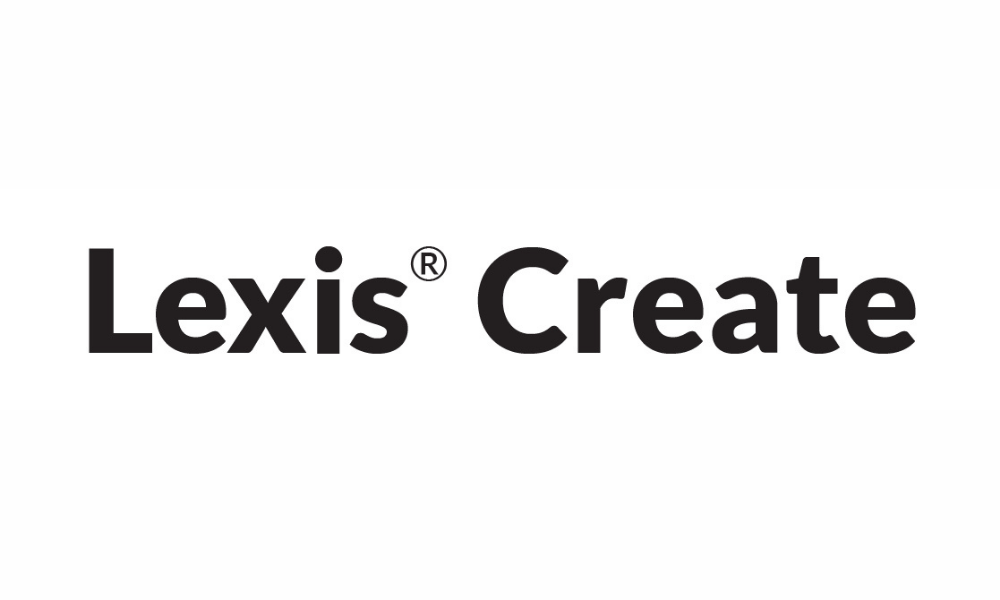 LexisNexis has introduced a new platform that simplifies the drafting process for lawyers, especially for those working from home.
Dubbed Lexis Create, the platform is geared towards maximising the Microsoft Office environment. It puts together several tools, including legal proofreading tools and DocuSign®, to enable users to draft, review, edit and complete documents without having to constantly switch between windows, apps and add-ins.
"Lawyers are facing increasing pressures to do more in less time, so efficiency is more important than ever. We wanted to create a tool that streamlines the drafting process to ensure that lawyers have more time to spend on providing legal advice to their clients rather than wasting time looking up old drafting," Lindsay O'Connor, LexisNexis' Pacific head of online solutions, told NZ Lawyer.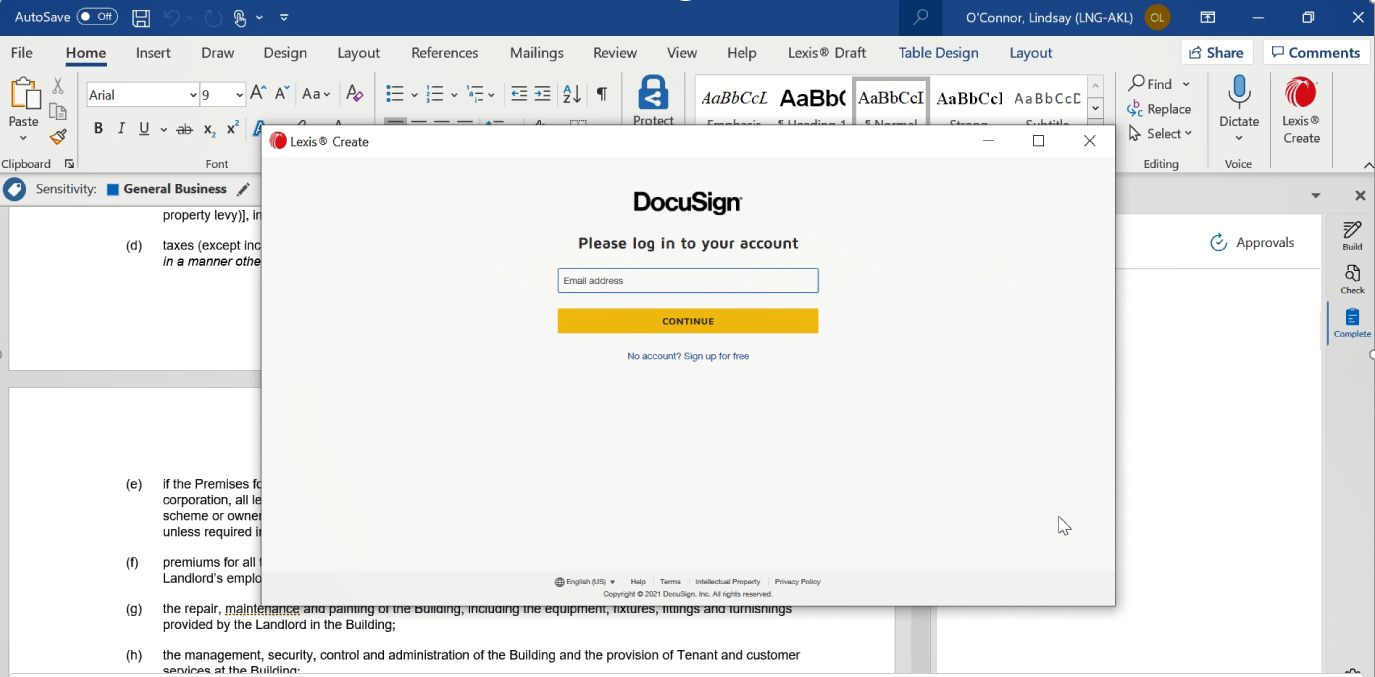 DOCUSIGN Caption: Integration with DocuSign® provides quick and easy digital execution of documents so you can deliver exceptional service to your clients.
The Lexis Create platform has been equipped with features intended to help lawyers at all stages of the document drafting process, "from document creation all the way through to sending the document out for signature or to the other side."
"Whilst document proofreading is an important step in the drafting process, we've also looked at how we can help lawyers with the steps before and after that point," she said.
To that end, Lexis Create includes a "snippets" feature that facilitates the saving and sharing of drafts within a firm. Moreover, by being able to access a library of previous works and clauses, lawyers can construct legal documents more easily. Users can also share libraries with their firms, departments and teams.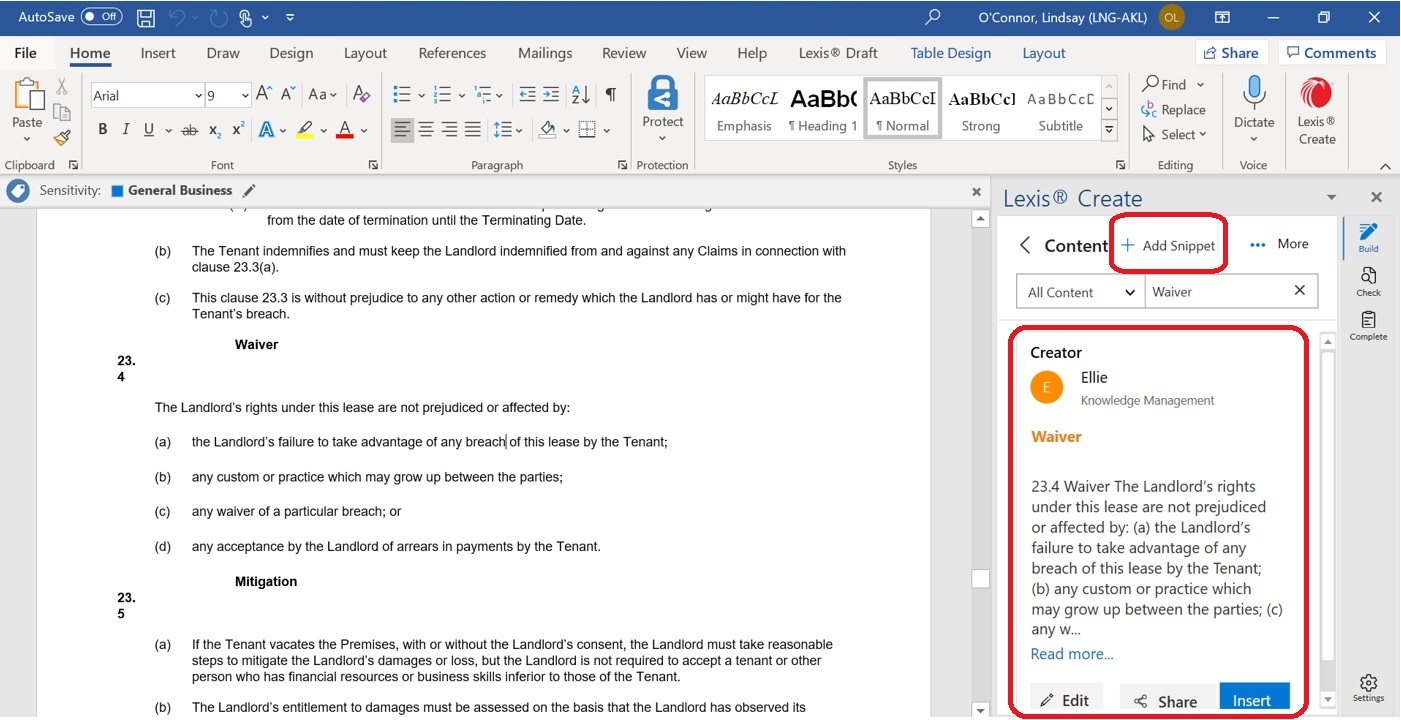 The Snippets feature enables you to create, save, search and access a bank of clauses that can be date stamped, tagged and approved, improving accuracy and consistency across your practice.
In addition, the platform uses LexisNexis' existing legal intelligence database in its proofreading function to flag inconsistent definitions, terms and numbering. The function is also able to automatically validate the legality of citations.
Finally, Lexis Create comes with a redact function that renders confidential information "permanently irretrievable," LexisNexis said. Thus, documents can be shared without risk and delivered quickly to clients.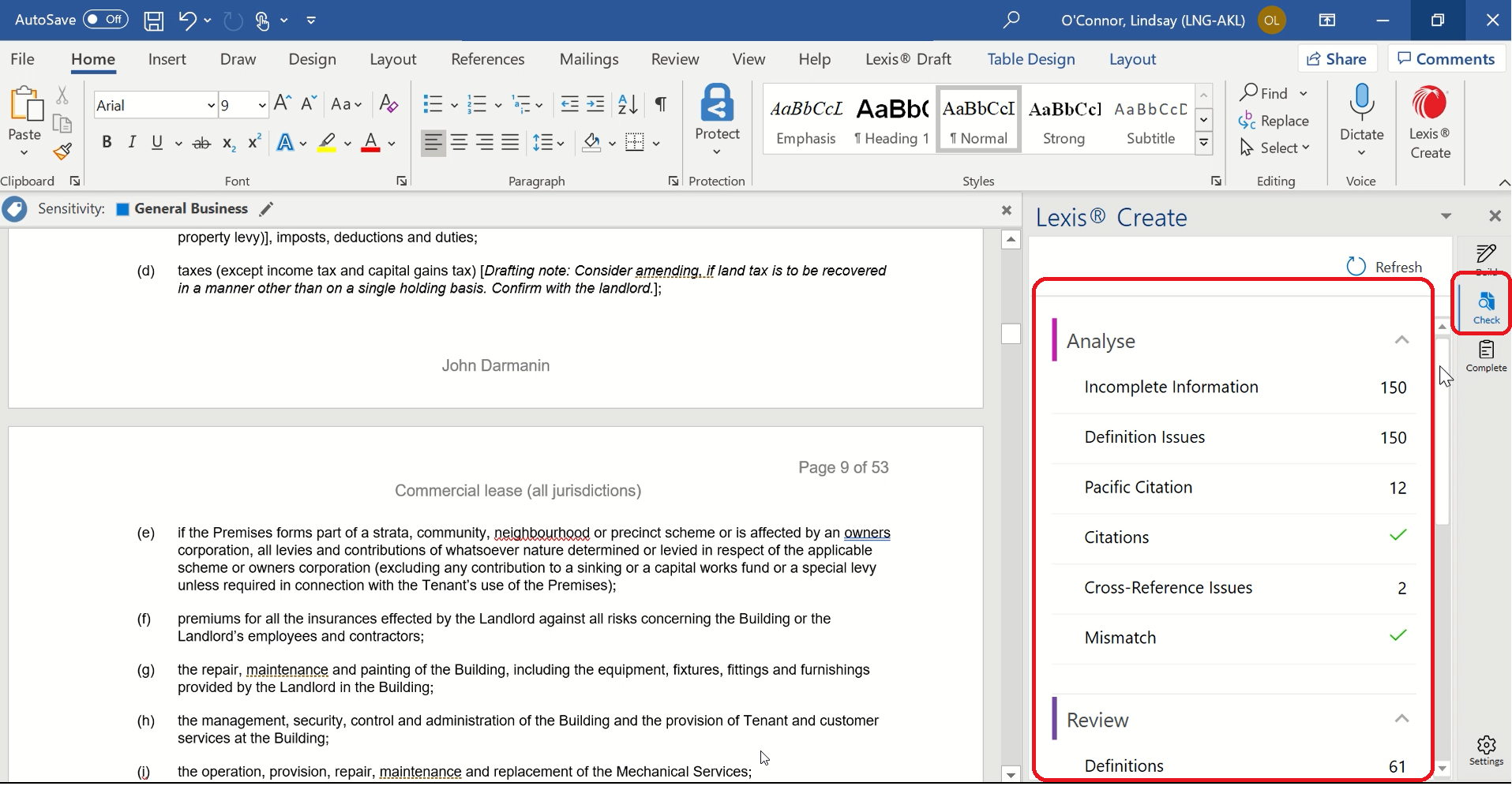 In the CHECK function, legal review tools help you Analyse, Review & Refine your document by highlighting inconsistencies for fast and easy and accurate cross-referencing & proofreading, saving you time and mitigating risk with a click.
O'Connor explained that in rolling out the platform across Australia and New Zealand, LexisNexis consulted with local consumers on the main issues the platform had to address.
"This has given us a real understanding of what a lawyer's standard drafting workflow looks like and how we can leverage our expertise to help to streamline what can be a complex and time-consuming process," she said. "For example, we know that internal processes for sharing best practice drafting can be mixed – whist some firms have excellent internal content databases – in other firms this can be an informal process which may not be adopted by everyone in the firm."
While Lexis Create is presently a desktop app, O'Connor confirmed that LexisNexis was planning to develop the platform as a web app as well, thus bringing LexisNexis to Mac users.
To register for a no-obligations demonstration of Lexis Create, visit www.lexisnexis.co.nz/lexiscreate and fill out the form at the bottom of the page.