36 experts and industry leaders lent their expertise to determine the best in the country's legal profession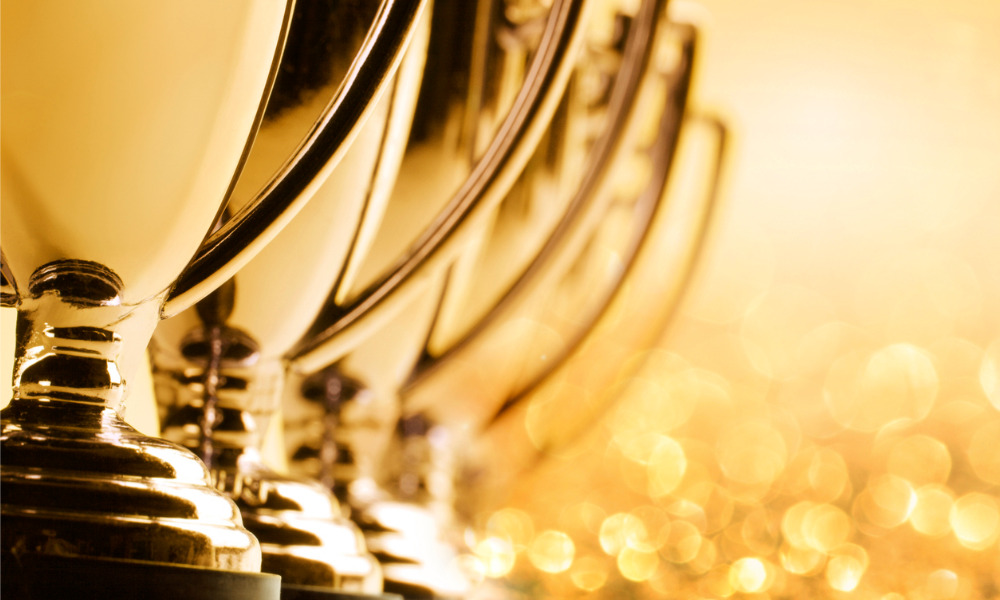 NZ Lawyer would like to extend its thanks to the massive panel of judges who lent their knowledge and expertise to identify the winners of last week's NZ Law Awards.
A total of 36 legal experts and industry leaders from both private practice and in-house took the time to evaluate the nominations across 25 categories celebrating the achievements of both firms and individuals within the legal profession.
Judge and Simpson Grierson chair Anne Callinan praised the quality of this year's entries.
"I continue to be impressed by the high calibre of nominations, which makes our job as judges all the more difficult," she said.
New Zealand Oil & Gas Limited GC Paris Bree said that she was "honoured" to be a judge.
"As the results rolled in on the night, it was a deeply gratifying and joyous experience, sharing in these special moments with the impressive winners and finalists, as they are recognised for their extraordinary contribution to our communities and the legal industry in NZ," she shared.
"The awards a provide an impactful injection of energy and are a refreshing celebration of excellence through particularly trying times."
The other judges on the panel are as follows:
Melissa Anastasiou – general counsel, Spark NZ
Katie Bhreatnach – general counsel and director, director of the College of Law
Sophie Braggins – CEO, Govett Quilliam
David Bricklebank – general counsel and company secretary, ANZ Bank New Zealand Limited
Mike Brooker – general counsel and company secretary, Foodstuffs North Island Limited
Natalie Bryant – general counsel, Sharesies
Hayley Buckley – partner, Wynn Williams
Jon Calder – CEO, Tompkins Wake
Andrew Cordner – director of legal, Fonterra Co-operative Group Limited
Courtney Dick – senior legal counsel, Nano Digital Home Loans
Pip England – CEP, Chapman Tripp
Sarah Gillies – GM - legal, monitoring and compliance, Electricity Authority (previously CoreLogic)
Michael Heron – King's Counsel, Michael Heron QC
Malcolm Hurley – managing partner, Anthony Harper
Benjamin Jacobs – GM - legal, mergers and acquisitions, Xero New Zealand
Joanna Khoo – head of legal and regulatory and company secretary, Chubb Insurance New Zealand
Elena Kim – director, PwC Legal
Vicky Lee – senior corporate counsel, 2degrees
Quentin Lowcay – head of legal and commercial company secretary, Datacom
Louise Martin – head of legal, Auckland International Airport Limited
Sophie Meares – senior legal counsel, Christchurch City Council
Brent Norling – director, Norling Law
Hiramai Rogers – general counsel, Tuatahi First Fibre
Laura Scampion – managing partner - New Zealand, DLA Piper
Mark Sherry – managing partner, Harmans Lawyers
Garth Sinclair – partner, Webb Henderson
Nathanael Starrenburg – director, Harmos Horton Lusk
Henry Stokes – general counsel, Perpetual Guardian
Troy Swan – general counsel and company secretary, Winc Australia
Anna Thorburn – group general counsel, Oceania Healthcare Ltd
Tania Turfrey – legal team manager - corporate and registries team | Legal, Ethics and Privacy Branch, Ministry of Business, Innovation & Employment
Jackie Waddams – general counsel and company secretary, AIA New Zealand
Trevor Wairepo – general counsel and company secretary, Kiwi Property
Blair Wiggins – head of wealth legal - ASB legal services, ASB Bank Limited
The NZ Law Awards team would like to thank the Resolution Institute, Lane Neave, James & Wells, Russell McVeagh and Robert Walters for supporting the recognition of excellence in the legal industry as awards sponsors. The team would also like to extend its appreciation to all the attendees and all others who supported the events.
Congratulations again to the 2022 NZ Law Awards winners! Check out the full list of awardees here.
Related stories