Learn these soft skills in order to stand out in the age of AI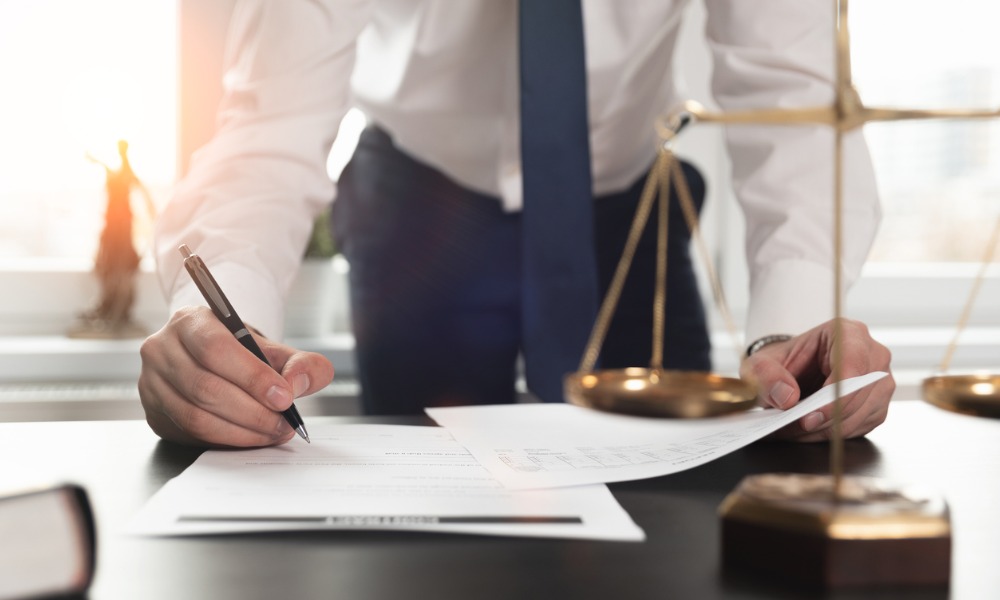 For Lawyers, the process of going from pre-law, law school, legal training, internship, and bar exams, to attending various conferences and seminars to improve your skills, is already rigorous, sometimes, it isn't fully enough. A modern lawyer requires not just legal expertise, but a full set of soft skills.
With the threat of artificial intelligence putting lawyers out of business, the best move of a modern, top-performing lawyer is to hone their soft skills in order to stay at the top of their game.
Embracing your "human" qualities and capacities, feelings, intuitions, and skills, might just turn out to be an advantage in the evolving legal profession. With this, honing your soft skills is the best way to go.
What exactly are soft skills?
While some may say that in-house recruiters continue to put more importance on soft skills, sometimes even more important than the technical abilities, it's better to hone both, and learn the difference between the two.
Hard skills pertain to the specific knowledge and abilities required to be successful in your practice. These are skills that are acquired and teachable, and can be enhanced through practice. They are focused on practical abilities and are easier to define.
In addition, hard skill competencies can be proved through awards, certificates, technical trainings, foreign language proficiencies, and work experience. Achieving a great score at a bar exam, as well as receiving a high-valued award are proof of your hard skills.
On the other hand, soft skills are harder to define, and are more difficult to quantify in a CV. According to LinkedIn, these skills are "more about behaviour and thinking, personal traits and cognitive skills."
These skills are also known as your "interpersonal skills" or "people skills," which define how you relate and communicate to other people. Your flexibility, problem-solving skills, motivation, and time management fall under this category.
Enhancing both your hard and soft skills can lead to a powerful CV. For now, let's focus on the soft skills needed in order to become a better lawyer, as we practice the legal profession in a modern and digital world.
What are the soft skills needed by a top lawyer?
Soft skills are not taught in law schools, but they can set you apart from anyone else, especially lawyers with the same expertise. These valuable soft skills are necessary to hone in order to become more successful this 2020.
The field of law is heavily detail-oriented; and a sharp set of eyes is a relevant soft skill that plays a big role in the success of your law career.
A minute detail, a single word out of place, or a tiny revision can change the meaning of in a clause or contract. Additionally, misspellings and grammatical errors in documents, letters, and/or emails have no place in this career, especially in the age of AI.
A top attorney's desire to help must be genuine, and long-lasting.
The legal profession will introduce you to clients of different ages, races, social status, or sexual orientation, but these things shouldn't affect or bother your genuine desire to help.
Clients and even hiring managers can see if a lawyer is passionate and committed to be of service to others. Establishing that you have a genuine desire to help clients and colleagues builds loyalty, success, and respect to your name.
Impressive communication skills
Strong oral and written communications are vital, and they go both ways. Being a great public speaker is an excellent advantage when arguing a case in court, and negotiating settlements. This skill is also about knowing when to use legal jargon or layman's terms.
In addition, you are not considered a good communicator unless you know how to truly listen. An excellent attorney is an empathetic listener and observer. Empathy makes us more emotionally intelligent, which plays a part in giving better help to others.
A lawyer's life revolves around relating to clients and understanding their different situations on a fairly personal basis. If a client feels that you don't understand their circumstances, or if they feel that they can't trust you, it isn't going to end well.
Acquiring good communication skills is crucial in building good relationships.
There are at least six styles of leadership, and while your type may not necessarily affect your ability to lead, it must be in harmony with the rest of the team.
Being proactive and having a clear vision in whatever you do are signs of good leadership skills; and displaying good leadership skills can help you gain a positive reputation and influence among your bosses and colleagues.
This can lead to more opportunities to take harder and more interesting cases, and could pave the way to more connections and opportunities for promotions.
As long as you keep in mind the difference between a leader and a boss, you're on the right track.
On the other hand, don't get lost in honing your leadership skills that you forget how to be a collaborative and helpful team member. The value of teamwork is just as important.
A law firm environment is stressful enough – we don't need more conflicts within the team. Learning when to step back, how to motivate and support others, and how to mediate conflicts are some soft skills needed to be an excellent lawyer.
An impressive attorney knows how to take control of their time, and not let the almost-never-enough time to consume them.
Better time organisation and management can result to better work productivity, and can make a positive impression to colleagues, bosses, and clients.
While you may think doing multiple tasks and cases at once is the solution to your pile of workload, research shows that multitasking negatively affects your productivity and brain health.
Learn the time management style that works for you and utilise it to your advantage. Time is money, and you won't regret the time you spent in improving this skill.
There's always room to be a better and more productive lawyer; and it's never too late to work on your soft skills. Striking the balance between your hard and soft skills is also a skill. It may not be quantifiable, but knowing you made your everyday work life better is enough of a reward.