Boredom equally strikes entry-level workers to c-suites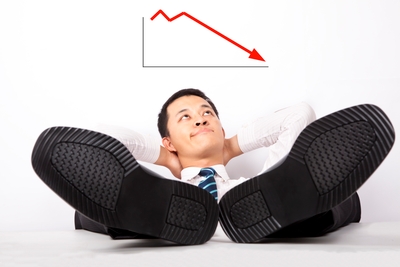 Feeling bored at the law firm? You're not alone, and your boss may be as bored as you are.
Legal jobs were ranked first in boredom, with 81% of workers in the industry saying they were bored, employment specialist Emolument said in a study. Repetitive and dull work are likely to blame, it said.
After surveying 1,300 professionals, Emolument found that project managers are the next most bored group, with 78% saying they are bored at work. Those in support roles were next with 71%. Finance control professionals (68%) and those in consulting and accounting roles (67%) complete the top five.
Among the job groups studied, those in research and development were the least bored, with 45% claiming they find work dull. Emolument posits that the mix of inquisitiveness required for the job and the constant improvement and iteration keep workers in this field alert and motivated.
Boredom, however, strikes regardless of whether workers were in entry-level positions or in the c-suite. The study found that about 65% of workers, no matter their rank, are bored.
Workers in the United Arab Emirates and in Italy were the most bored (83%), followed by those in the US (74%), Singapore (70%), and Ireland (69%).
"Boredom at work is a key issue for firms trying to keep millennials engaged, especially in traditional industries such as accounting and legal jobs which can be perceived as dull while employers attempt to give young employees the satisfaction of making an impact in their work life in order to prevent them from moving on too swiftly. Without an inspirational leadership figure, or an exciting professional challenge to motivate younger team members, boredom will quickly settle in," said Alice Leguay, co-founder and COO of Emolument.
"Surprisingly, according to our figures, CEOs struggle to enthuse their teams, having fallen prey to boredom themselves, probably due to being tangled in administrative and managerial processes with frustrate their desire to implement a vision and lead their business."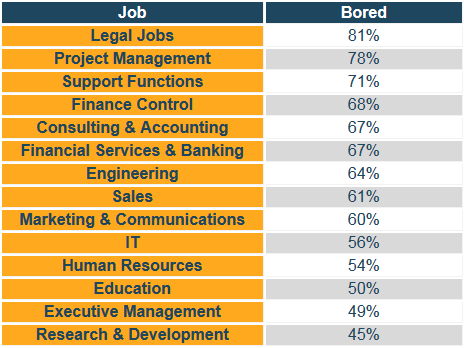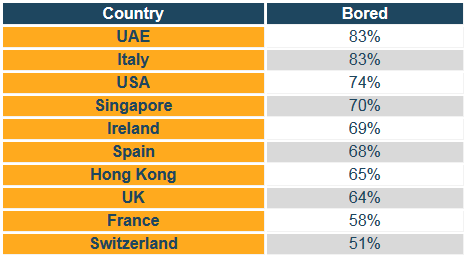 Source: Emolument


Related stories:
'Grit' eyed as success key for women lawyers, law students
Over a third of GCs expect to axe underperforming firms this year