He may not feature in many courtroom dramas, but Simin Yang gets to tackle challenging legal issues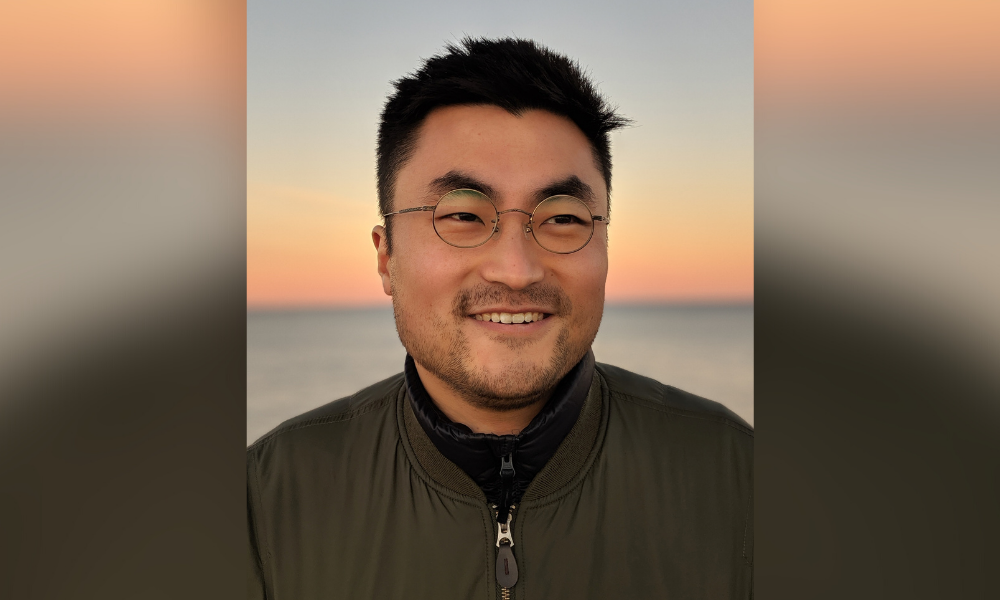 Simin Yang has always had a strong appreciation for a good complex story, and he finds that in a career in the law.
As an in-house lawyer, opportunities to battle it out in court are rare, but Yang continues to enjoy guiding clients to an understanding of the big picture in a matter. And as corporate counsel for TPG Telecom, he has had a front-row seat to some remarkable tech advancements contributing to vital initiatives like cancer and COVID-19 research.
In this interview, Yang talks legaltech development within his organisation, balancing his personal bandwidth, the profession's regulation of emerging tech and how no deal is completely risk-free.
What made you choose a career in law, and what's your favourite part of the job?
I've always had a deep love for intricate, complex stories. I think that's what initially motivated me to choose law. When you think about it, powerful drama unfolds in the courtroom where an event is told and retold by witnesses, with each retelling adding an additional level of detail and nuance for the jury to decipher.
Although my role as corporate counsel for TPG Telecom doesn't require that I frequent courtrooms, my favourite part of my role is still that process of understanding, and helping my clients understand the bigger picture, which invariably involves uncovering each party's motivations and getting to the root of what's at stake and what's valued by each party.
What is going on at the organisation? Are there any new programs and initiatives that you're particularly interested in?
There's a whole heap happening. I'm currently working with our partners at Microsoft and Eighty20 Solutions to develop an in-house chatbot that handles enquiries from our stakeholders (e.g., how do I get this contract signed? What's taking so long?). By creating this bot, I'm hoping our legal team can spend more time tackling complex legal problems and less time fielding administrative queries.
The bot will also have the ability to track unanswered questions, which could allow our legal team to understand in real-time the concerns of the business and to proactively provide laser-focused advice.
What tech-related initiatives adopted by the organisation, if any, are you most excited about?
Since moving in-house, I've been blown away with some of our tech projects. For example, Vodafone Foundation Australia has an app called DreamLab which uses your phone's processor to crunch complex data to speed up cancer and coronavirus research while you're sleeping. A desktop computer running 24-hours a day would take decades to process the data, but a network of 100,000 smartphones running overnight could do the job in just a couple of months.
What's the biggest lesson you learned in the past year and what advice can you give fellow lawyers about it?
During 2020 and throughout the Sydney lockdowns in 2021, our business required an extremely high amount of legal support driven by both internal changes in our business but also complexities introduced by COVID-19. The past year has taught me to be more judicious with my time, and to take a "light touch" approach for certain matters in order to free up sufficient bandwidth for those crucial, business-critical matters.
My key takeaway has been that my role is not to ensure that a deal is risk-free (no such deal exists), but to identify the key legal risks and help the relevant members of the business come to a view as to what risks are and are not acceptable.
What should the profession focus more on?
Continuing to improve the UX and UI of our contracts and legal advice. It's been a while since I've read a contract riddled with Latin/caps lock/Times New Roman so I know we're definitely headed in the right direction.
What are the challenges you expect in your practice, and in the business of law in general, going forward? What challenges are particularly pressing in the country's legal industry?
I suspect our industry will continue to be challenged by our society's accelerating pace of change. Managing the gap between effective regulations and emerging technologies will always be tricky due to the inherently reactive nature of the legal industry (lest our regulators acquire some form of divine precognition à la Minority Report).
We've been seeing conscious efforts to address issues surrounding data ownership with the development of Australia's Consumer Data Right, which is designed to provide consumers with more choice and control over the way their data is used by service providers. This regime now covers the banking sector, with energy, telco and super to eventually follow. However, it is unclear when (if ever), Big Tech will be subject to these measures.
What are you looking forward to the most in the coming year?
My baby boy River is turning 1 in July!
If you were given an opportunity to spend a day with anyone (living or dead), who would it be and why?
I would probably spend it with grandpa to fill him in on all that's happened these past few years.