KWM team helps Sydney Airport project fly... Dentons' Indonesian combination goes live...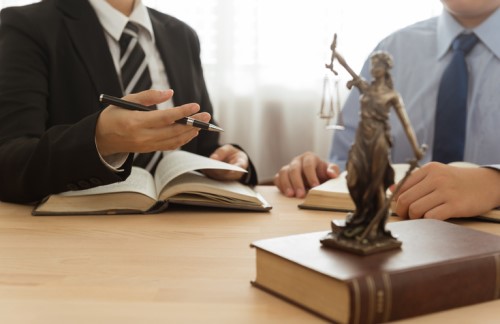 HFW has won an appeal against a Supreme Court ruling with "significant implications" for insolvency proceedings in Australia.
The firm helped Rio Tinto subsidiary Hamersley Iron Pty Ltd overturn a Supreme Court decision that Hamersley could not set off its claims against Forge Group Power Pty Ltd.
"Today's decision is not only good news for Hamersley, but for many other unsecured creditors. The rights between contracting parties in the event of insolvency is something impacting almost all businesses," said partner Matthew Blycha who led the HFW team.
The case focused on a contract between Hamersley and Forge with Forge charging its rights to a secured creditor (ANZ).
When Forge went into administration and then liquidation, both Forge and Hamersley had large claims against each other. Hamersley argued that as its claim was larger, it could set off its claims against those of Forge.
The Supreme Court ruled in 2017 against this argument and said that the mutuality of section 553C of the Corporations Act was destroyed when Forge's rights were changed in favour of ANZ.
That meant that Hamersley could only make its $200m claim against (the insolvent) Forge while ANZ could pursue a claim against Hamersley through the receivers.
However, the Court of Appeal of Western Australia was unanimous in its decision that section 553C applied and allowed Hamersley's claims to be set off against Forge's claims.
"Many cases around Australia have been awaiting this decision and the Court of Appeal has been clear in stating the primacy of set off under the Corporations Act. While the decision will not likely be welcomed by financiers, it should provide more certainty for businesses generally," added Blycha.
Clayton Utz was on the other side, acting for KordaMentha, receivers and managers of Forge.
KWM team helps Sydney Airport project fly
Sydney Airport's high capacity road link to WestConnex St Peters Interchange is taking off thanks to advice from King & Wood Mallesons.
The $2.6 billion Sydney Gateway project is part of the Australian and NSW governments' initiative to boost rail and road links to the airport and surrounding Port Botany area.
The KWM team was led by Sydney-based partner Chris Mitchell, supported by senior associate Meadhbh Cacciaguidi-Fahy and solicitor Josh Atallah, with Banking team support provided by Banking Partner, Yuen-Yee Cho and senior associate, Zoe Anderson.
The team advised on both the design and construct as well as the compliance and approval aspects of the project.
Dentons' Indonesian combination goes live
This week marks the launch of Dentons' latest Asia Pacific expansion; its combination with Indonesian firm Hanafiah Ponggawa & Partners (HPRP).
The combined Dentons HPRP is the fifth largest law firm in Indonesia and adds strength to the global firm in the ASEAN region where it already has offices in Singapore, Myanmar, and Malaysia.
"Launching our combination with the largest law firm in the world strengthens our position as the best law firm in Indonesia," said Constant Ponggawa, Managing Partner of Dentons HPRP. "We're now more than
ready to provide seamless access for business players who intend to expand their market to Indonesia as well as our Indonesian clients intend to enter the global markets."