A former lawyer convicted of trafficking methylamphetamine, has now been bankrupted.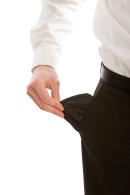 Disgraced former lawyer Nigel Munt who was convicted of trafficking methylamphetamine, has been bankrupted for not paying tax.

According to reports by The Courier Mail, Brisbane Federal Circuit Court registrar Murry Belcher made a sequestration order yesterday. He was given a creditor's petition for failing to pay $1.2m in tax five weeks ago.

Originally ordered to pay $4.35m by the Supreme Court, Munt only managed to come up with $3.19m by the July 7 deadline, committing an 'act of bankruptcy'.

Munt, a Brisbane father-of-five, sold his quarter share of plaintiff law firm Trilby Misso to Slater & Gordon back in 2010, his share of the profits was thought to be around $19m.

In 2011, Munt was charged with trafficking methylamphetamine after he became addicted and began trafficking to feed his habit, The Courier Mail reported.

The Supreme Court gave him a suspended three-year jail sentence after he pleaded guilty to the trafficking and 20 counts of supplying.

His barrister told the court during his sentencing that Munt was 'virtually penniless'.