The two new partners bring leadership capabilities and significant experience in major deals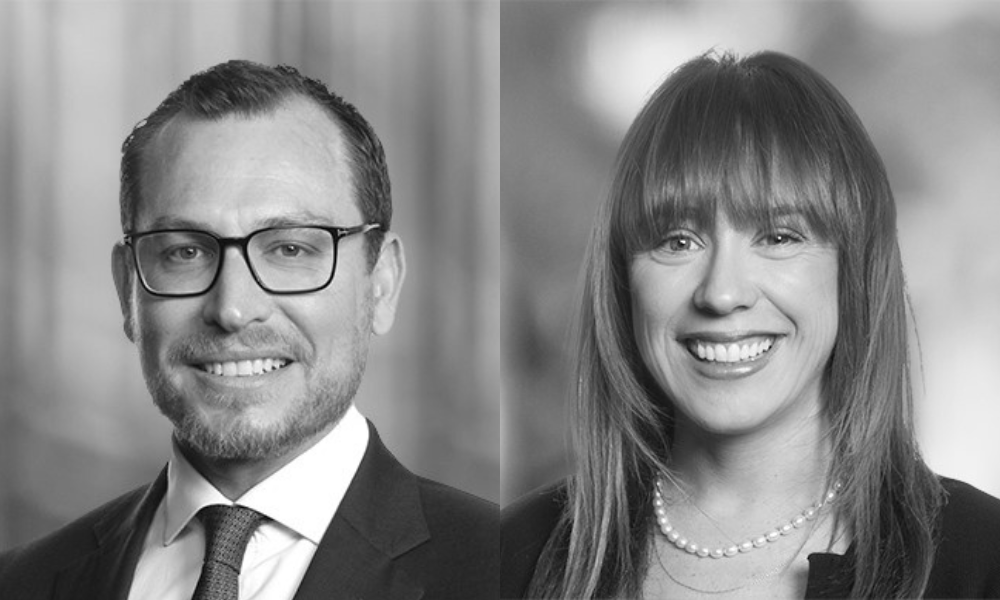 Two Clayton Utz senior lawyers have joined White & Case in Australia to establish the latter's new financial restructuring and insolvency practice in the country.
Timothy Sackar and Jillian McAleese have commenced with White & Case's Sydney office. Sackar led Clayton Utz's national restructuring and insolvency practice as a partner in addition to heading up the alternate investments funds team, while McAleese has played key roles in major cross-border and domestic restructuring transactions as a special counsel.
"We are launching our FRI practice in Australia with two highly regarded lawyers with stellar market reputations built on strong and successful practices that have exciting synergies with our existing capabilities in Asia-Pacific and globally", said Eugene Man, partner and regional section head for Asia-Pacific banking and capital markets at White & Case. "Timothy is a recognised restructuring leader with a market leading practice who has advised on some of the most significant matters in Australia and other key global markets. Jillian is a talented senior lawyer and rising star of the Australian restructuring market".
Sackar has tackled matters in Australia, the APAC region and in the UK. He has worked with debtors, financial creditors, sponsors, bondholders and directors on all aspects of restructurings, workouts and cross-border insolvencies.
Over a 25-year legal career, he has guided clients through issues involving distressed investments and restructuring strategies generally, voluntary and compulsory insolvency regimes and the sale of non-performing loan portfolios.
McAleese has provided advice on distressed investment and debt trading, security analysis and contingency planning and debt recovery. Her clients include debtors, creditors and alternate capital providers.
She has also handled matters involving formal insolvency administrations and litigation and dispute resolution.
"In today's ever shrinking world, large corporate and financial restructuring projects cross multiple jurisdictional boundaries more often than not. Turbulent markets are driving an increase in corporate liability management and restructuring activities", explained Tom Lauria, who leads White & Case's global financial restructuring and insolvency practice. "The addition of two new members to our restructuring team in Australia, with strong expertise throughout the Pacific Rim, marks an important next step in our continuing commitment to serve our clients across the full spectrum of the distressed continuum".
Sydney executive partner Kate Perumal pointed out that the appointment of Sackar and McAleese to the partnership represented "another significant broadening of our capabilities in Australia and a further strengthening of our bench in Sydney, as White & Case continues to invest in the Australian market".