The agency provides the firm's clients with a streamlined solution that bolsters its global trademarks offering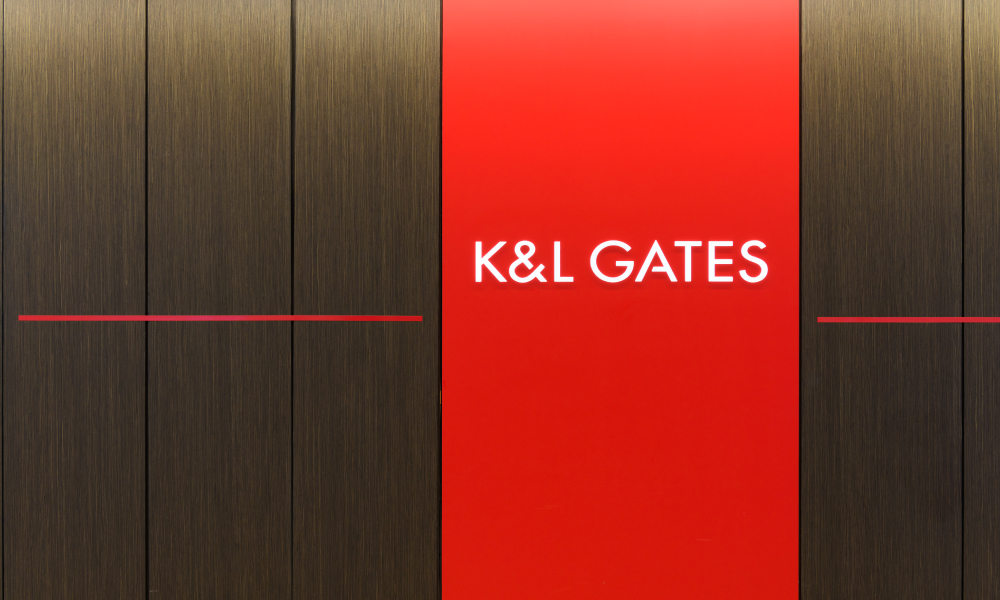 K&L Gates has established a China-focused trademarks agency that will enable the firm to coordinate directly with the China National Intellectual Property Administration.
"While K&L Gates' global trademark team previously used the services of local firms to file and prosecute trademarks in China, the team now can file applications and handle oppositions, revocations, and renewals entirely on its own," the firm said in a media release on Tuesday.
The launch of the K&L Gates IP Agency provides the firm's clients with "a streamlined trademark solution" that bolsters its global trademarks offering.
"Registration of trademarks in China is critical to the success of our clients' global operations. The creation of the K&L Gates IP Agency allows us to streamline our engagements with clients to remove a level of administrative process so that we can offer a fully integrated trademark solution in China with the cost benefits of this efficiency," said Melbourne-based partner Chris Round, who helps to coordinate K&L Gates' international IP procurement and portfolio management practice.
Beijing-based counsel Edward Yao has been appointed to head up the dedicated IP team that supports the agency.
"Significant strategic benefits come from having local teams on four continents when managing an organisation's global trademark portfolio, allowing K&L Gates lawyers to continue to use their international platform to register and enforce marks worldwide," the firm said.
The firm's global IP group stretches across Australia, New Zealand, US, UK, Europe, Hong Kong, Taiwan and Singapore. Practitioners within the team have assisted top multinationals in managing their international and regional trademark portfolios, in addition to guiding clients through issues involving multijurisdictional enforcement, anti-counterfeiting and design protection.
The K&L Gates IP Agency was developed as a direct response to the needs of clients as identified by the IP team, the firm said.