Janelle Borham believes that the sky's the limit when one is able to blend personal and professional interests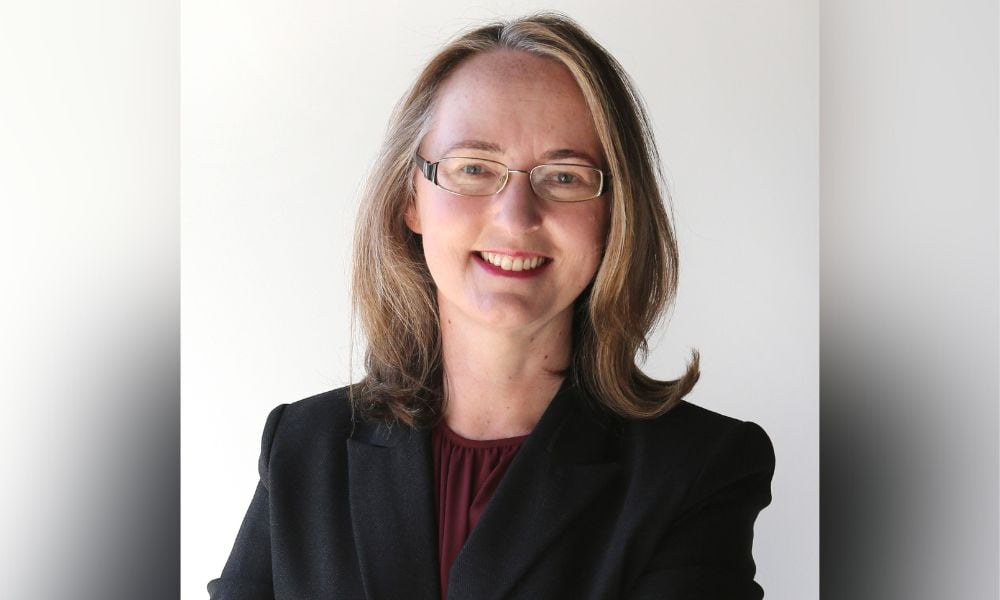 Janelle Borham initially pursued legal studies to support her interest in science, but focusing on the patent law path has enabled her to make history as the leader of an all-female executive at the Institute of Patent and Trade Mark Attorneys (IPTA) – a role that she hopes can highlight how successful women can be working with IP law.
The Griffith Hack principal has worked on a variety of IP matters, which have facilitated the birth of global friendships with colleagues over dinners in both Australia and Japan. Borham has even been able to parlay her baking and chocolate-making hobbies into winning new clients.
In this interview, Borham talks about Judge Judy as her guilty pleasure, helping to develop a workflow management system and how the IP profession needs to work respectfully with Indigenous knowledge.
What made you choose a career in law, and what's your favourite part of the job?
At the end of high school, I randomly decided to start a double degree in science and law. I was more interested in science but thought legal training would give me a strong foundation in any future career. My father then applied for a patent through a patent attorney while I was at university and introduced me to the idea of becoming a patent attorney.
My favourite part of being a patent attorney is working with inventors and companies to understand potential applications for their new inventions and to set them up for success with strong patent protection. I also love working on patent oppositions. In one favourite matter, I worked closely with senior counsel Katrina Howard and our Japanese clients to defend a patent application through hard-fought patent opposition proceedings, developing wonderful friendships with our Japanese colleagues over dinners in Australia and Japan.
What is going on at the organisation? Any new programs and initiatives you're particularly interested in?
We have several new initiatives for members at the Institute of Patent and Trade Mark Attorneys. One offering is a new IP administrator's course providing an introduction to IP, targeting paralegals, Pas, secretaries and records clerks who support patent and trade mark attorneys. I've worked hard with other IPTA councillors on course content, and to bring together a team to get this off the ground. IPTA members are really excited and supportive of this new course, which starts in August.
What tech-related initiatives adopted by the organisation, if any, are you most excited about?
At my firm Griffith Hack, we are constantly working on technology-driven improvements, including upgrades in software systems to make it easier to prepare reports for clients on their IP assets, and for the management of work tasks. I was one of the co-inventors of a unique software system developed in-house at my firm for workflow management. My contribution was to ensure that the system provided a visual representation of a "pile of files" for managing work to be completed. Stacks of tasks are a very effective way to visualise the volume of work to be completed and manage workflow in an IP firm – and I miss paper files!
At IPTA, we are a small organisation with three staff members, so our use of technology is not extensive. We make use of online platforms for delivering education content to our members and have done so for many years. Our website remains current and a great resource to our members.
What has been your proudest accomplishment in the last year or so?
Becoming president of the IPTA is quite an accomplishment! I am proud to represent myself and my firm, Griffith Hack, as I undertake my role as president of the IPTA of Australia.
I have an interest in baking and chocolate-making outside of my job, but there is a cross-over between my personal and professional interests in this regard. I was contacted by a prospective client in the food industry while I was (coincidentally) on a chocolate manufacturing training course to ask me to become their Australian patent attorney representative – being sought out by that client to manage their patent work in Australia was a dream come true.
This was not so much an accomplishment but a reflection of the fact that when you are able to combine your personal and professional interests, there is no limit to what you can achieve.
What should the profession focus more on?
The IP profession would benefit from expanding its understanding of Indigenous knowledge, and how to work respectfully with Indigenous knowledge when it intersects with our work in IP. IP Australia – the Australian government agency that administers IP rights – is working hard to build resources in this area and is a great first port of call for this.
What are the challenges you expect in your practice, and in the business of law in general, going forward? What challenges are particularly pressing in the country's legal industry?
A key challenge I see us facing in IP is technological challenge and data management. We receive so many pieces of correspondence daily in different formats, and we need to find ways to process such information more efficiently. There are also challenges in supporting people in our firms, as we all juggle increasing volumes of work, billing pressures and stress. Stress is particularly acute in IP as missing deadlines can have dire consequences.
What are you looking forward to the most in the coming year?
I am looking forward to more opportunities to connect with my colleagues, clients and wider network of connections in person this year!
If you were given an opportunity to spend a day with anyone (living or dead), who would it be and why?
My guilty pleasure is watching Judge Judy, and I'd love to sit in her courtroom and shadow her for a day.