Jump to winners | Jump to methodology | View PDF
A Time To Shine For IP Law Talent
When COVID-19 hit Australia last year, it caused major reverberations in intellectual property law. New developments in the pharmaceutical sector became crucial as the world sought treatments and a vaccine for the rapidly spreading disease. Collaboration and knowledge-sharing rose in importance across the globe, and in Australia, patent legislation was amended to accommodate emergency circumstances. The rapid shift to doing business online also birthed new companies that leaned into tech development.
However, the migration to digital operations also saw a concerning uptick in the number of incidents in which companies misused confidential information. In light of increased demand to protect various innovations and people's privacy, intellectual property law specialists had to step up to tackle novel licensing and patenting concerns.
This year kicked off with many law firms putting a greater focus on their IP practices for instance, IP specialist firm James & Wells expanded its Australia offering to Melbourne, and global firm K&L Gates established the K&L Gates IP Agency to cater to the needs of clients in China.
Changes to IP legislation
IP lawyers had to take into account amendments to IP laws that allowed the government to respond more quickly to emergency situations during the pandemic.
"Locally, legislative changes were made to the Patents Act 1990 (Cth) to provide the Crown with the ability to exploit an invention in emergency situations without first obtaining the consent of the patentee," says Corrs Chambers Westgarth partner Kate Hay, who leads the firm's IP group.
Finlaysons IP and IT team head Lan Lam says the enforcement of existing IP rights became especially important for clients in light of the tight economic conditions.
"More clients have taken proactive steps to issue 'cease and desist' letters against third parties alleged to have infringed their trademarks or copyright," she says, "and a number of them have actively reviewed their engagement of third parties involved in the design and branding of their products to ensure that appropriate ownership and licensing structures are in place."
IP Australia also granted a free three-month extension on certain deadlines for IP rights holders who had been hampered by the pandemic, according to Eaglegate Lawyers principal Nicole Murdoch.
"This greatly assisted IP rights holders to preserve IP rights whilst their businesses plans were delayed," she says.
Murdoch adds that the introduction of the JobKeeper wage subsidy helped keep activity up in the IP law space. She also points out that the Federal Court's decision to adopt remote hearings due to lockdown restrictions allowed for the participation of more counsel, as location was no longer an issue.
The freedom to attend proceedings remotely was also lauded by overseas clients, Hay says.
"Virtual court hearings allowed foreign clients to attend and participate in hearings to a greater extent than previously," she says. "This, combined with a shift in attitude to not requiring foreign experts to attend hearings in person, was welcomed by clients."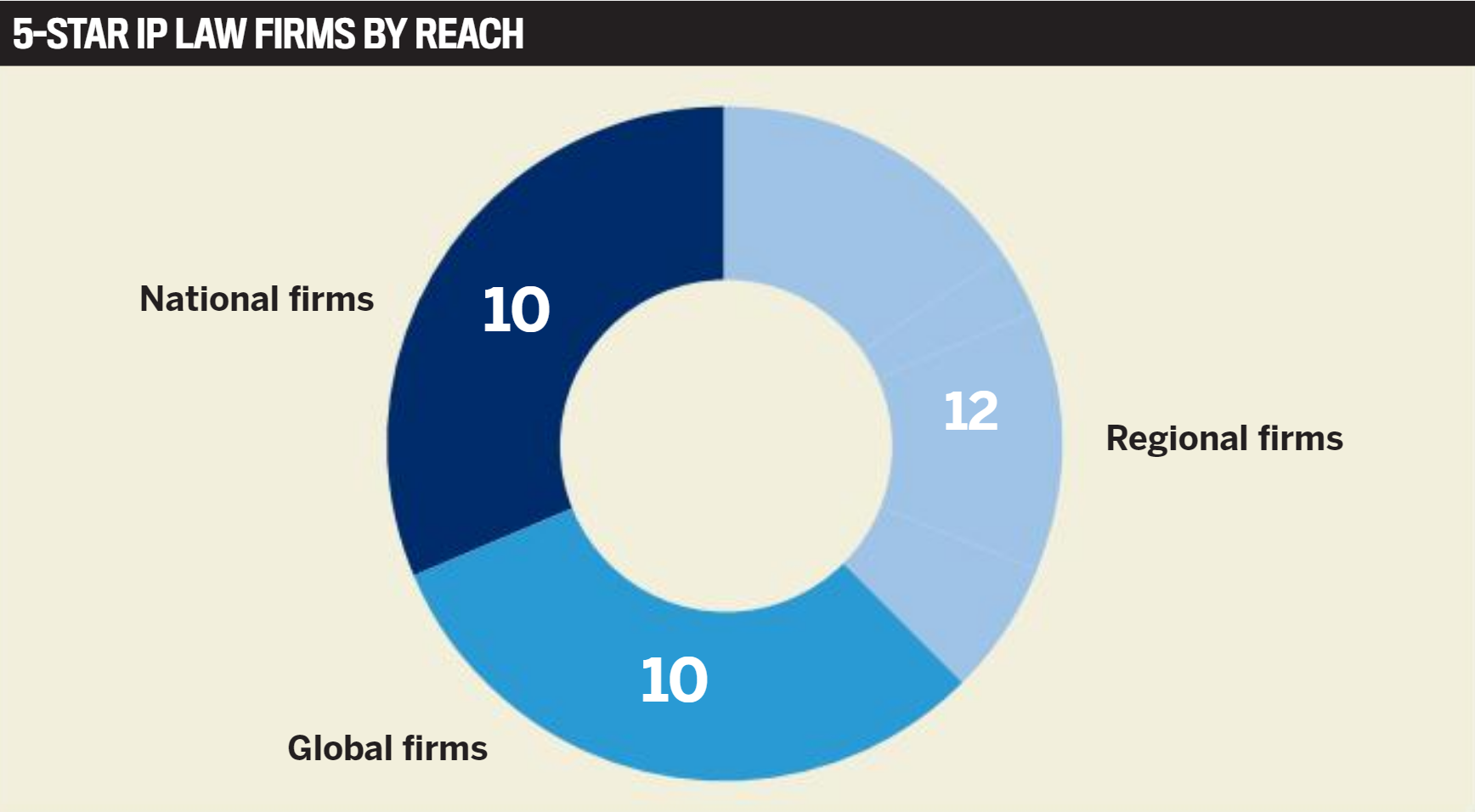 Health, tech drive activity
Finding a solution to the pandemic was top of mind for most of the world; thus, IP activity ticked up in the pharmaceutical and life sciences sectors.
"The global demand for COVID-19 treatments resulted in an unprecedented surge in pharmaceutical research and development," Hay says. "Many pharmaceutical companies and research institutions across the world turned to prioritising the development of new COVID-19 vaccines and therapies. Notably, the race to develop a COVID-19 vaccine resulted in increased industry and institution collaboration."
She points to the team-up between Oxford and AstraZeneca as an example. Hay also notes that the increased demand for medical supplies, devices and protective equipment caused businesses to change up production lines, applying resources to churning out essential products.
"Some distilleries and perfume factories began manufacturing hand sanitiser," she says. "From an IP perspective, the increased collaboration and sharing of knowledge was assisted by the broad licensing of rights – including, in some instances, royalty-free licences – to patented products, diagnostic technology and devices."
The broad implementation of remote work arrangements also created opportunities for new entrepreneurs looking to get in on the technology market.
"There was an initial downturn in business, but business resumed in a different format," Murdoch says. "Clients often launched side businesses, so enquiries from startups increased, particularly in the digital area."
Those business opportunities sparked legal activity related to IP rights entitlement, copyright infringement, passing off, misleading and deceptive conduct, and misuse of confidential information, she notes. The diversity of service offerings and the protection of assets rose in importance, and the volume of commercial, front-end matters – especially those related to digital tech – went up.
"Staff members were now working from home on a BYOD [bring your own device] basis. This brought up issues of effective policies and the protection of confidential information," Murdoch says. "Employees also sought permission – or at times did not – to launch side businesses that were closely related to the services of their employer. The number of entitlement disputes increased, as did legal issues surrounding use of employer material by employees to promote their own businesses."
Lam says Finlaysons clients began shifting their focus to improving e-commerce services, which meant greater concentration on establishing software development and maintenance agreements, as well as service-level arrangements with IT providers.
However, fear arising from the uncertain circumstances also generated openings for scammers, who used privacy rights as a shield while they profited off online fraud and personal information went up for grabs.
"The pandemic has caused a stratospheric push towards the adoption of digital technology," Murdoch says. "That will feed further digital developments, which fall squarely within the wheelhouse of IP lawyers. It is expected that the need for IP lawyers will only ever increase."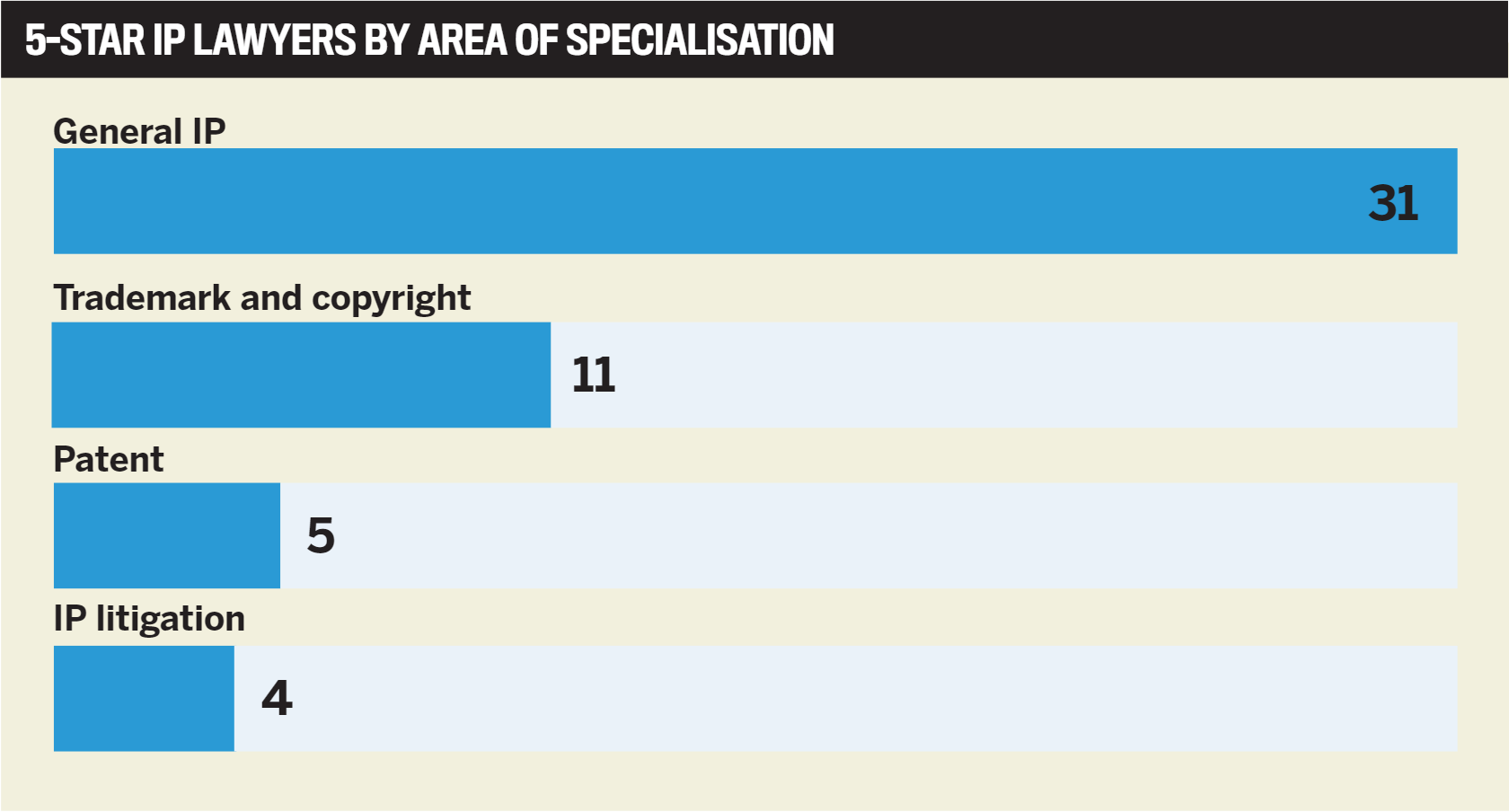 Note: All winners specialise in general IP
An optimistic 2021
Over the past year, Corrs has risen to the occasion when it comes to adopting technology, Hay says, which helped the firm innovate its service delivery and position itself to meet the challenges of 2021 head-on.
"IP rights are critical assets, and we expect that many businesses will continue to prioritise the protection and enforcement of IP rights in 2021," Hay says. "We anticipate that this year will see greater intersection between IP, digital tech and AI, raising interesting patent and copyright law issues. We also expect 2021 to be an interesting year for patents."
Innovation patents will end in August, Hay explains, which means that standard patents will be "the only avenue for companies to seek patent protection in Australia".
"The Therapeutic Good Administration's proposed transparency measures with the early notice scheme are likely to see patent disputes being brought earlier and the potential for patentees to be forced into expedited proceedings," she says. "As in other jurisdictions, the potential for pharma patent settlements to be subject of competition law scrutiny remains a live issue in Australia."
Corrs anticipates that biologic pharmaceutical patent litigation will increasingly become the most prevalent type of pharmaceutical dispute, Hay adds.
The vaccine rollout this year has lifted the outlook for businesses, and traders are looking to return to activity, Murdoch says. Some changes to the legal profession that were spurred on by the COVID-19 pandemic also seem like they might be here to stay.
"Some firms have embraced the work-from-home culture and permanently implemented work-from-home policies and downsized leases," she says. "It is expected that working from home, at least partially, will continue for some time. The true test will be whether the work-from-home trend continues, whether it will become the 'new normal' and, if so, what it will look like."
Lam anticipates that technology will become even more integrated into IP law.
"With the government's push towards greater entrepreneurship as one of the ways for the economy to recover, I expect that we will see more activity in research and development, and consequential commercialisation of IP, and renewed focus on technologies that can better enable the post-COVID-19 way of doing things – for example, artificial intelligence solutions to make sense of large tracts of data and the use of non-fungible tokens to support an increasingly cashless society," she says. "I expect we will see more of a mix between this emerging IP and other traditional forms of IP such as copyright, designs, trademarks and patents."
With this area of law looking to continue on a positive trajectory this year, Australasian Lawyer wanted to highlight the IP superstars of the past year. Read on to discover the 32 firms and 31 lawyers who have blazed a trail for IP, earning recognition as 5-Star Intellectual Property Law Firms and Lawyers.
9 Selborne Chambers
Allens
Ashurst
Baker McKenzie
Banki Haddock Fiora
Bird & Bird
Clayton Utz
Corrs Chambers Westgarth
Davies Collison Cave
Dentons
FB Rice
Finlaysons Lawyers
FPA Patent Attorneys
Gadens
Gilbert + Tobin
Griffith Hack
Hallett Grant
Herbert Smith Freehills
Jones Day
King & Wood Mallesons
List G Barristers
Lynch Meyer Lawyers
Maddocks
mdp Law
Pearce IP
Phillips Ormonde Fitzpatrick
Rob McInnes IP Advisory
Simpsons Solicitors
Spruson & Ferguson
Tenth Floor Chambers
Wallmans Lawyers
Survey participants were asked about the changes in this legal field over the past year and what areas of growth they anticipate over the next two years.
The research team also interviewed legal professionals by phone, obtaining peer recommendations from lawyers on which IP lawyers and firms they would recommend outside of their own organisations.
Respondents rated the IP lawyers and firms based on work quality, specialist expertise and client service. At the end of the research process, the law firms and lawyers that received 5-star ratings were named to Australasian Lawyer's inaugural list of 5-Star Intellectual Property Law Firms and Lawyers.