Jennifer McEwan talks the breadth of the law, greater competition in the market and Beethoven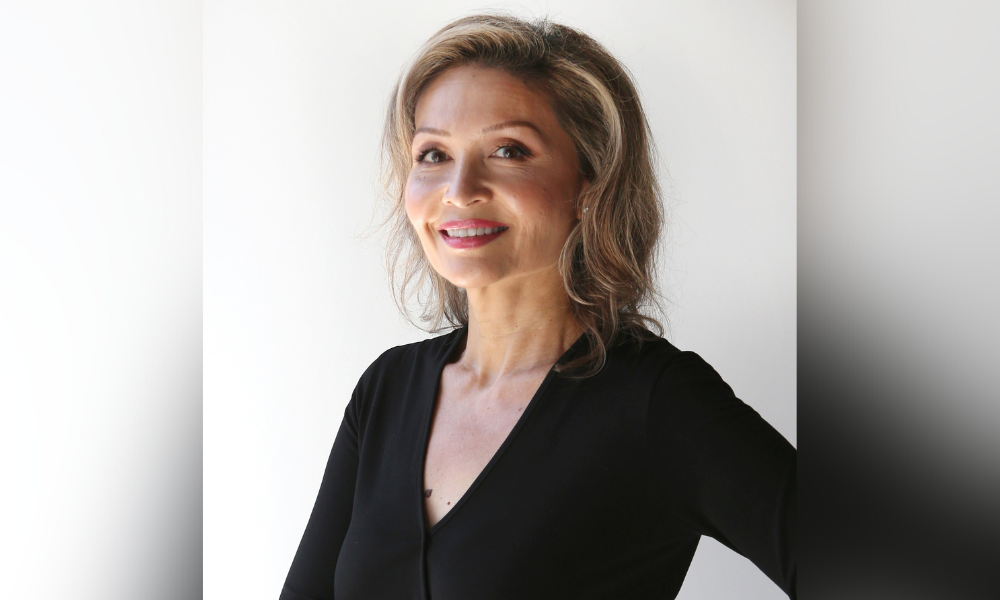 Jennifer McEwan trained as a research biochemist and was in the process of becoming a patent attorney when she realised that IP law was an island bordered by "a mainland of greater law." This realisation led her to pursue legal studies and improve her understanding of IP law.
Today, McEwan's knowledge of IP law has expanded to the extent that she has been recognised as a leader in the field. She was recently re-elected to the executive of the Institute of Patent and Trade Mark Attorneys (IPTA), helping to helm the organisation alongside President Janelle Borham and fellow Vice President Christine Emmanuel-Donnelly in the group's first all-female executive.
In this April interview, McEwan discusses being ready for anything, rising demand from clients and drawing inspiration from Beethoven's resilience.
What made you choose a career in law, and what's your favourite part of the job?
I was training to be a patent attorney (where a technical qualification in science or engineering is required). I have a background as a research biochemist and it seemed to me that as a patent attorney, you were working on an "island" of IP law surrounded by a mainland of greater law of which I had no or very little knowledge, for example, contract law, torts and consumer law. So I decided to study law to obtain a wider perspective of law and where IP law fits in the scheme of things.
Working as a lawyer has enabled me to provide more rounded and commercially pragmatic advice to clients.
What is going on at the organisation? Any new programs and initiatives you're particularly interested in?
IPTA is always looking to improve and build upon its service offering to members. For example, our new IP Administrators course to assist members with the training of their administrative and support personnel to provide greater value. We are also about to launch a new initiative called IPTA Emergency Practice Support Service to help members who are sole practitioners or in small firms to manage their practices when faced with an emergency – for example, a medical emergency.
What tech-related initiatives adopted by the organisation, if any, are you most excited about?
The organisation and delivery of IPTA's first fully online annual educational conference in 2020 (due to the onset of the pandemic) and first hybrid (in person and online conference) in 2021 in Darwin (as Victorian delegates were forced into immediate quarantine after a sudden lockdown).
I am also very proud of the online delivery of our WineCats wine events for members in 2020/2021 and delivering our mental health programs in the form of online webinars and five free mental health sessions for members with a psychologist via an app.
What has been your proudest accomplishment in the last year or so? What advice can you give fellow lawyers about it?
The organisation and delivery of IPTA's annual educational conference, which was held in Kingscliff, NSW earlier in April, as it was the first conference we have been able to run fully and without any cancellations or disruption caused by COVID since our conference in 2019. The conference was really well-received by attendees and a great success.
The biggest lesson I learnt while organising the conference was to have faith and believe in what you set out to do while also having back-up plans under your sleeve for anything that could possibly go wrong so you can deal with any hiccups along the way – seamlessly and with a smile.
What should the profession focus more on?
On greater engagement with the broader community and business.
What are the challenges you expect in your practice, and in the business of law in general, going forward? What challenges are particularly pressing in the country's legal industry?
Increasing demands from clients and increasing competition in the marketplace. The challenge is never to be complacent and always striving to improve and do better at every level.
What are you looking forward to the most in the coming year?
Being able to attend my first international IP conference in 2022 since the COVID-19 pandemic so I can reconnect with IP colleagues from around the world and share experiences and latest developments in the IP space.
If you were given an opportunity to spend a day with anyone (living or dead), who would it be and why?
Ludwig van Beethoven, my most admired and loved composer. Firstly, because his music is so powerful transcending the ages, helping me in times of need – I listened to his music a lot during the last two years – and secondly, because he managed to produce some of his best works while dealing with immense adversity. Truly inspirational. I want to know how he did it and from where/whom he derived his inner strength.