Iona Sjahadi believes embracing technology and prioritising staff wellbeing are keys to success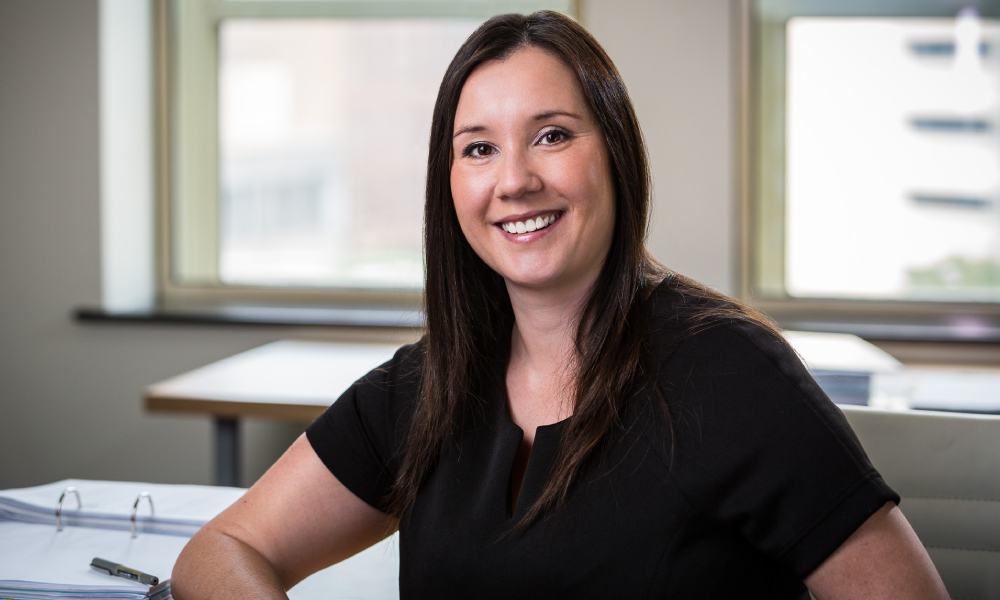 Iona Sjahadi loved watching television courtroom dramas growing up – so it isn't surprising that this eventually sparked an interest in a career in law.
Today, she is one of the partners at HBA Legal's workers' compensation and casualty practice group in Sydney, where she leverages over a decade of experience in the insurance industry to defend clients against complex liability and fraud claims.
In this interview, Sjahadi talks about what she likes most about her job, one of the most memorable cases she has been involved in, and what it would take for law firms to thrive in an increasingly competitive legal profession.
What made you choose a career in law, and what's your favourite part of the job?
My dad always told me I needed to be either a lawyer or a doctor, but because I can't stand the sight of blood, a career in law made sense. It's remarkable the impression and influence that television has on us when we are young – I grew up watching legal dramas and was attracted to a job where I could have heated arguments and yell "objection!" Of course, it's crazy now to think I chose a career because of that. All these years later, my favourite part of the job is watching our young lawyers grow and develop a passion for helping our clients.
What is the most memorable case you've been involved in?
Probably, a claim for over $1.5m in common law damages made by a plaintiff who alleged he fell on private property. We acted for the owner of the property. The plaintiff had a concurrent workers' compensation claim and over $500,000 had been paid, which included expenses related to back surgery.
The facts seemed slightly unbelievable, so we conducted thorough investigations, including engaging experts to test the version of events put forward by the plaintiff, and scrutinized every piece of evidence submitted, down to receipts for reimbursements, which proved later to be falsified. The plaintiff ended up with nothing, except a longer police record.
What is going on at the firm? Are there any new programs and initiatives that you're particularly interested in?
I am interested in the future of law from a technological perspective, and how we can better utilise technology to provide our clients with a more consistent and streamlined service. We are always working on new and innovative ways to harness and share our collective skills, knowledge, and experience as we continue to grow both nationally and internationally.
Now, given HBA Legal is part of Crawford & Company, we can have an even heavier focus on technology. It's this technology investment that is enabling Crawford Legal Services to reimagine the value that lawyers can bring by creating unrivalled legal solutions, particularly in the areas of recoveries, fraud, and litigation management. Our integrated way of working with the other areas of Crawford's business means our outcomes and our pricing are second to none.
What has been your proudest accomplishment in the last year or so? What's the biggest lesson you learned in the past year and what advice can you give fellow lawyers about it?
My proudest accomplishment is being promoted to partner. The most important lesson I've learned in the past year is the value and benefits of face-to-face interactions. With COVID-19 interrupting the way we communicate and meet, a lot of people, including me, suffered from a bit of zoom fatigue and felt the effects of social distancing. Now, that we are starting to return to normal, my advice would be to spend some more time with your people and teams reconnecting.
What should the profession and law firms focus more on?
Law firms in general need to be investing in technology and investing in the mentoring and wellbeing of their people, but particularly junior lawyers. While a lot of people would say law firms need to focus on clients, if you have great people who are committed and motivated and looked after, then they will go over and above to help clients and make the business successful.
What are the challenges you expect in your practice, and in the business of law in general, going forward?
The challenge in my view is staying relevant in a competitive market where we are not only competing against other lawyers but also non-lawyers, technology, and switched-on clients who are looking for ways to solve their own legal problems. I think this was a big part of the appeal in HBA's directors choosing to get on board with Crawford. As part of Crawford, we can offer something genuinely unique to clients with insurance-related challenges or after an accident/ incident.
What are you looking forward to the most in the coming year?
Hopefully, going overseas to meet some of my new Crawford colleagues!