Gender pay gap decreased across all industries, but men are still paid $25.7k more per year on average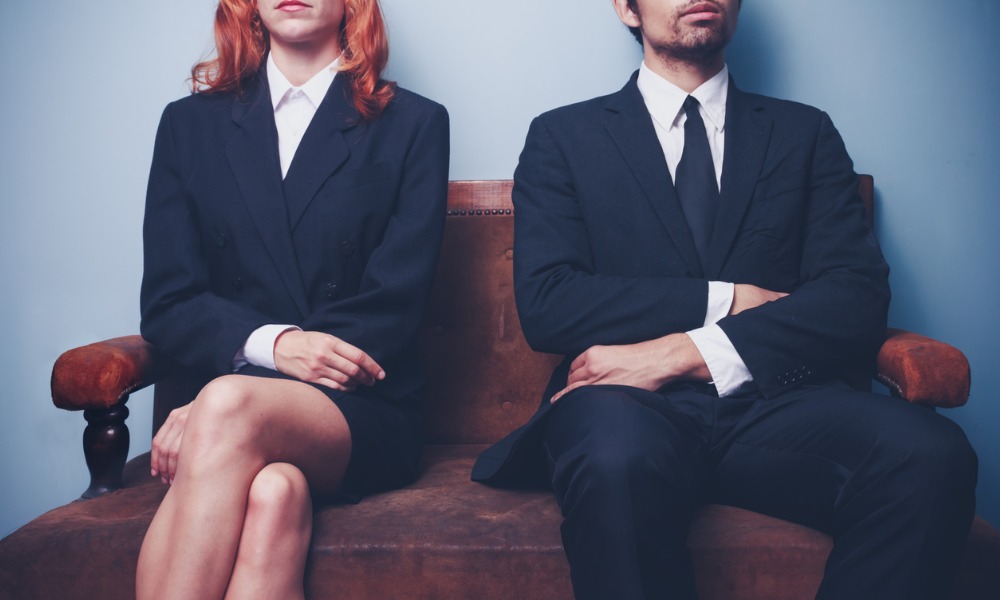 The gender pay gap in the professional, scientific, and technical services sector – which includes legal services – decreased over the year, but the average pay gap in favour of men still stands at $31,344 in the sector.
The insight came from the recently released 2018-19 Gender Equality Scorecard by the Workplace Gender Equality Agency.
Professional services had the fourth-highest gender pay gap at 22.8%. It was also the fourth-highest in last year's report, when it had a gender pay gap of 23.7%. The only sectors with bigger pay gaps were financial and insurance services – which is still the sector with the largest gap (29.3%) – followed by rental, hiring, and real estate services (26.9) and construction (26%).
In terms of how much money the gender pay gap means to men and women in professional services, there's a base pay gender pay gap in the sector of 19.8% favouring men. That translates to $22,845 per year. For total remuneration, the gap is 22.8% favouring men, which works out to an average of $31,344 each year. The difference could be caused by bonuses, the report noted.
One silver lining is that professional services is among the sectors with the biggest decreases in the gender pay gap. It tied with the accommodation and food services sector for sixth largest decrease, as it managed to cut the figure by 0.9 of a percentage point.
The industries with the biggest percentage-point drops were construction (-3.4); transport, postal, and warehousing (-2.6); information media and telecommunications (-2.4); electricity, gas, water, and waste services (-1.2); and financial and insurance services (-1).
The sectors with an increase in gender pay gaps were led by manufacturing (2.1); followed by mining and public administration and safety (both with 1.1); rental, hiring, and real estate services (0.6); and agriculture, forestry, and fishing (0.5).
Across all industries, the gender pay gap in base salaries was found to be 15.5%. The gap for total remuneration decreased just half of a percentage point to 20.8%. Those figures translate to men taking home $15,176 and $25,679 more than women every year on average, respectively.