Kellie-Ann McDade talks about the importance of adaptability and reinvention in the legal profession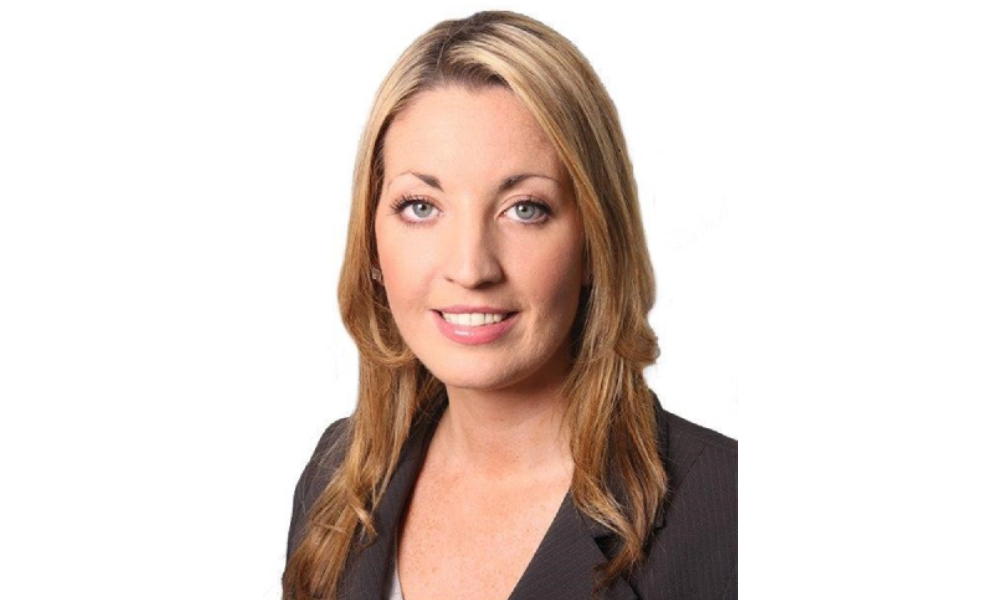 Employment specialist Kellie-Ann McDade always assumed that she would need to choose between success in her profession and having a family at some point in her law career – so making partner at global firm Baker McKenzie while six months pregnant with her third child was an achievement she never thought was possible.
Looking back, McDade says she is amazed at how far the legal profession has come in supporting women in its ranks, while admitting that there is still much work to be done.
In this interview, McDade talks about how her firm tackles women's issues, how she balances her work and home lives during the lockdown, and the importance of adaptability and reinvention in the legal profession.
What made you choose a career in law, and what's your favourite part of the job?
Like many school leavers, I chose a law degree after school because it sounded like an exciting and secure job – but I quickly realised I really had very little idea of what being a lawyer entailed. I found the study of law to be arduous compared to the gratification that comes from the practice of the law.
As an employment specialist, my favourite part of the job is the variety – no two cases involving employees are ever the same. I like the people aspect of my job and employment law – we are somewhat like the family lawyers of the corporate legal arena!
What is the most memorable case you've taken on or been involved in?
It is difficult to name just one, but I was involved in an occupational health and safety prosecution resulting from a workplace fatality when I first began as a junior at Baker McKenzie. I recall that the worker had been struck on the head and fatally injured on his 50th birthday and after only a few days on the job. It was a steep learning curve attending a work site in remote New South Wales the day of the incident and dealing with the aftermath of traumatised workers and interviews with regulators and police. Those sorts of experiences are a good reminder that our advice, particularly in the employment arena, has direct real-world consequences for people.
What is going on at the firm? Are there any new programs and initiatives that you're particularly interested in?
Our BakerWomen program has done some fantastic work over the few years in supporting, mentoring, and advocating for women and women's issues both in the legal profession and more broadly.
I have a vested interest in ensuring that we continue to tackle the wage gap and workplace discrimination that is still prevalent in some industries and occupations. I was promoted to partner when I was six months pregnant with my third child and started my partnership journey with three kids under four years old! At the beginning of my career, I never thought that scenario would be possible and was resigned to the view that at some point I would need to make a choice between career and having a family. It is amazing to think how far the legal profession has come in the last 15 to 20 years that my story is now commonplace but, in many respects, there is still a long way to go.
Baker McKenzie has actively committed to flexible work practices for a long time, but the pandemic has only accelerated the focus on the importance of flexibility for both male and female employees. With the support of the BakerWomen committee, we have implemented a best-in-market Domestic Violence Leave Policy and a pioneering gender-neutral Parental Leave Policy that offers the same benefits to all employees who are parents. Many of our senior men have shown the way by taking advantage of our flexible work and parental leave policies.
What has been your proudest accomplishment in the last year or so? What's the biggest lesson you learned in the past year and what advice can you give fellow lawyers about it?
Without a doubt, overcoming the huge challenge of managing the intensified work/home life juggle. Being located in Melbourne, requests for employment law advice certainly spiked at the same time as we were sent into lockdown with the kids. My husband and I got very good at working in close proximity!
The biggest lesson I have learned is that challenges are a fantastic breeding ground for opportunity. In adapting quickly to our client's changing needs, we were able to work even more closely with our clients as they faced unchartered territories in the midst of the pandemic like stand downs, site closures, remote working challenges, major work health and safety issues, and redundancy and restructure projects.
What should the profession and law firms focus more on?
Innovation is an overused word at the moment, but if the last year has showed us anything, it is that adaptability and reinvention is everything. The profession must continue to question whether the old ways of working, staffing, and charging match our clients' changing needs. I think we have a genuine opportunity to offer more value to our clients than ever before if we work with clients to develop clever solutions that leverage the law faster and with greater cost certainty.
What are you looking forward to the most in the coming year?
In the past year, the way we work has totally changed. Employment and workplace laws never expected entire workforces to be operating remotely within days of a pandemic and we are all working out how to apply these laws to new and ever-changing circumstances. It is an exciting time to be an employment lawyer and I am looking forward to helping clients navigate through the "new way" of working while remaining mindful of the legal and compliance risks. I also have the first of three pre-schoolers starting school this year, which is equally as exciting!