Herbert Smith Freehills promotes 48 in Australia to senior associate... Dorsey names Beijing office head...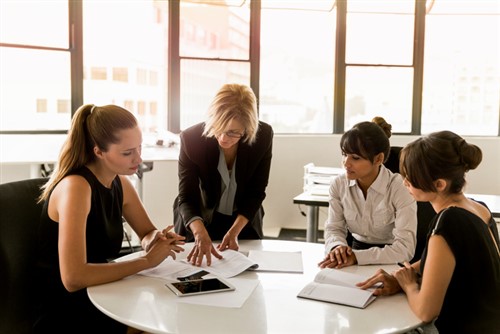 Baker McKenzie has promoted 67 lawyers to its partnership, bringing its total worldwide to 1,600.
The firm says that 400 of its partners are women, claiming the most of any law firm. Women make up 40% of the latest promotions and 40% of the 46 partners that were promoted to Principal (equity partner).
Tax and M&A saw the largest share of the new promotions and dispute resolution also saw a strong increase.
In Australia the new partner are: David Cooper (Sydney) in the banking & finance practice; Stephen Hardy (Sydney) and Kellie-Ann McDade (Melbourne) in employment & compensation; Kate Phillips (Melbourne) in projects; and Simone Bridges (Sydney) in tax.
All promotions are effective 1st July 2018.
Herbert Smith Freehills promotes 48 in Australia to senior associate
Forty-seven lawyers at Herbert Smith Freehills in Australia will be senior associates from Sunday.
The firm has promoted the lawyers, half of which are women, across all its Australian offices. It follows the promotions of 17 to partner in April this year.
The new senior associates are:
Corporate
Pat Corrigan, Perth; Jill Davis, Melbourne; Andrew Earle, Melbourne; Mia Harrison-Kelf, Sydney; Tom Hoare, Sydney; Natasha Hood, Perth; Tamanna Islam, Sydney; Rebekah Lam, Sydney; Samantha Loff, Melbourne; Tess Mierendorff, Sydney; Amelia Morgan, Sydney; Greg Shinsky, Melbourne; Keara Stretton, Melbourne; Jennifer Wu, Sydney.
Disputes
Rebecca Burnett, Brisbane; Murray Edstein, Sydney; Eliza Foley, Melbourne; Nick Guenther, Melbourne; Reginald Leones, Sydney; Eunice Park, Sydney; Mark Pavli, Sydney; Nataly Sikorski, Sydney; Chloe Smith, Melbourne; Laura Southwell, Melbourne; Laurence Terret, Brisbane; Cherissa Zhou, Sydney.
Competition, regulation and trade
Employment, IR and safety
Kristen Hammond, Sydney; Jessica Irving, Sydney; Nicole Jones, Brisbane; Rachel Loughland, Melbourne; Rommo Pandit, Sydney; Brad Popple, Melbourne; Catherine Russo, Perth.
Finance, real estate and projects
Ravi Arora, Melbourne; Andrew Chen, Melbourne; Tiffany Cheung, Sydney; Danica Corbett, Brisbane; Samantha de la Cruz, Melbourne; Laura Ferraro, Sydney; Jacques Giuffre, Perth; Crystal Ku, Perth; Rachael Le Tessier, Perth; Alanna Lofthouse, Sydney; Claire Meiklejohn, Brisbane; Shivagar Sivashanmuganathan, Sydney; Hannah Stevens, Melbourne
Pro bono
Stephen Somerville, Sydney
Dorsey names Beijing office head
Ray Liu is the new office head of Dorsey & Whitney in Beijing.
He joined the US-headquartered firm in 2013 from an in-house role at the New York office of Bank of China. He is a member of Dorsey's Commercial Litigation and U.S.-China Practice Groups.
"I am delighted that Ray will be heading up our Beijing office," noted Dorsey Managing Partner Ken Cutler. "He is a very talented lawyer who understands the Dorsey culture and its client service mission. He will provide great leadership in Beijing and seamless coordination with our other offices in China and around the globe."