Mannie Kaur Verma believes that innovation is about more than just technology – it's about culture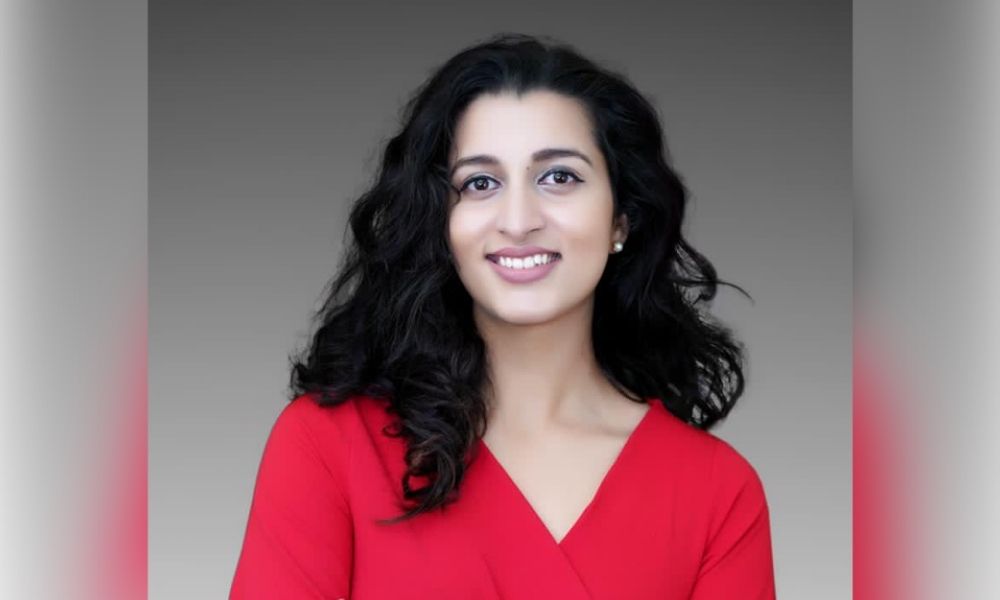 For Mannie Kaur Verma, growing up in a Sikh family highlighted the importance of defending and protecting those who are vulnerable. This has translated into a passion for providing access to justice, especially for the disadvantaged and oppressed.
Kaur Verma has worked alongside her team at Vision & Regal Group, of which she is principal lawyer and partner, to help support those affected by the recent events in Afghanistan through the Afghan Hotline. She is also aiming to collaborate with both profit and non-profit organisations to bolster accessibility to Australia's complex legal system.
In this interview, Kaur Verma talks about why we need to see more diversity at the top end of law firms, changing the culture to break the typical lawyer mould and how innovation goes beyond automatisation and technology.
What made you choose a career in law, and what's your favourite part of the job?
My faith made me choose a career in law. I was born in a Sikh family, and so from a young age I believed in the idea that that we must protect and defend those who are not able to defend themselves. As a lawyer, each day I have the privilege of helping people navigate through our complex legal system. Each day, I have the ability to empower someone to stand up for their rights. Each day, I endeavour to make a meaningful impact in the lives of others.
What is the most memorable case you've taken on/been involved in?
My most memorable case would be the Federal Court proceeding I ran on behalf of an applicant against eight respondents over the course of two years. I learnt a lot of lessons in that case, personally and professionally.
Professionally, I learnt two key lessons: firstly, that there is no certainty in litigation, regardless of how strong your client's position may seem and that position continues to change as the proceedings run. Secondly, and most importantly, I learned not to get emotionally involved with the case regardless of how much you strongly believe your client has been wronged. I think when we start feeling bad for the client (which is completely human), we put undue pressure on ourselves to deliver the outcome our client wants.
What is going on at the firm? Are there any new programs and initiatives that you're particularly interested in?
At Vision & Regal Group, we see ourselves as innovative disrupters in the legal industry. We are very excited about being one of the only law firms in Australia that places intersectionality at the core of how we practice law. We do this in a number of ways, including incorporating a diversity metrics into our custom CRM. We have also implemented analytical tools to produce reports using the diversity data, which are then to provide to each staff member handling the case to ensure their advice is prepared from an intersectional lens.
We are also currently developing targeted training programs and short courses through our partner entity Upskill Right Australia for legal practitioners, judicial staff and decision-makers. These programs are intended to educate and provide specific training on what is intersectionality, why is it important and how to apply an intersectional lens when practising law.
What tech-related initiatives adopted by the firm, if any, are you most excited about?
We are extremely excited about our new digital platform called Vision Drafters that will be supported by Vision & Regal Group. Whilst COVID-19 brought many challenges to the legal industry, it was also a catalyst for change in the way we practice law.
We realised that many of our clients were no longer able to access legal services, due to increased financial restrains, time restraints and language barriers. Often it is the most vulnerable and disadvantaged people that are missing out on legal support.
To tackle this problem, we are developing a digital automated platform that will be so simple to use, particularly with a focus on people for whom English is a second language. The platform will be visually accessible and will provide a number of commonly used legal documents including contracts, wills and leases at significantly reduced prices. All documents will be prepared by lawyers, and clients will have the ability to fill in their details and download legal documents tailored to their needs for substantially reduced fees, increasing overall accessibility to the legal system.
What has been your proudest accomplishment in the last year or so? Or what's the biggest lesson you learned in the past year and what advice can you give fellow lawyers about it?
I am very proud to have been named as one of Melbourne's most influential lawyers. It is so humbling to receive that sort of recognition and it fuels me further to continue doing the work I absolutely love. I am also very proud of my team at Vision & Regal Group that have contributed significant numbers of hours on pro bono work, particularly with the Afghan Helpline we launched as a result of the devastating situation that unfolded in Afghanistan late last month.
What should the profession and law firms focus more on?
Be more diverse and inclusive. This can take several forms including pleading and presenting cases with emotion; encouraging decision-makers to exercise more of their discretion; and most importantly, supporting diversity at senior positions in law firms. Until we have people with lived experiences and diversity reflected in senior positions, we will not see a shift in our legal culture.
What are the challenges you expect in your practice, and in the business of law in general, going forward? What challenges are particularly pressing in the country's legal industry?
I think the biggest challenge in our practice and in the legal industry widely is the reluctance and resistance towards change. Whilst COVID-19 has forced us to adopt practices such as working from home, progress has been extremely slow and staggered in this industry. We are probably one of the only industries that still uses fax lines. The biggest challenge is shifting that culture and breaking that mould of what a lawyer looks like. And I guess it starts through awareness.
We hear a lot about innovation in the legal industry that is confined to "technology" or "automatisation," but I think we need to look beyond this and start thinking about bringing a shift to the attitudes, cultures and perspectives that lie deeply embedded and entrenched in our institutions.
What are you looking forward to the most in the coming year?
Collaboration. I am looking forward to collaborating with profit and non-profit organisations such as Veer Foundation, Upskill Right and Vision Drafters to improve accessibility to our extremely complex legal system. It is often the most vulnerable, disadvantaged and oppressed people in our societies that miss out on accessing legal services, so we hope through effective collaboration we can create a meaningful impact in the lives of others.