The firm attracted GSK's chief legal counsel, a DWF alumnus and AGS' tax lead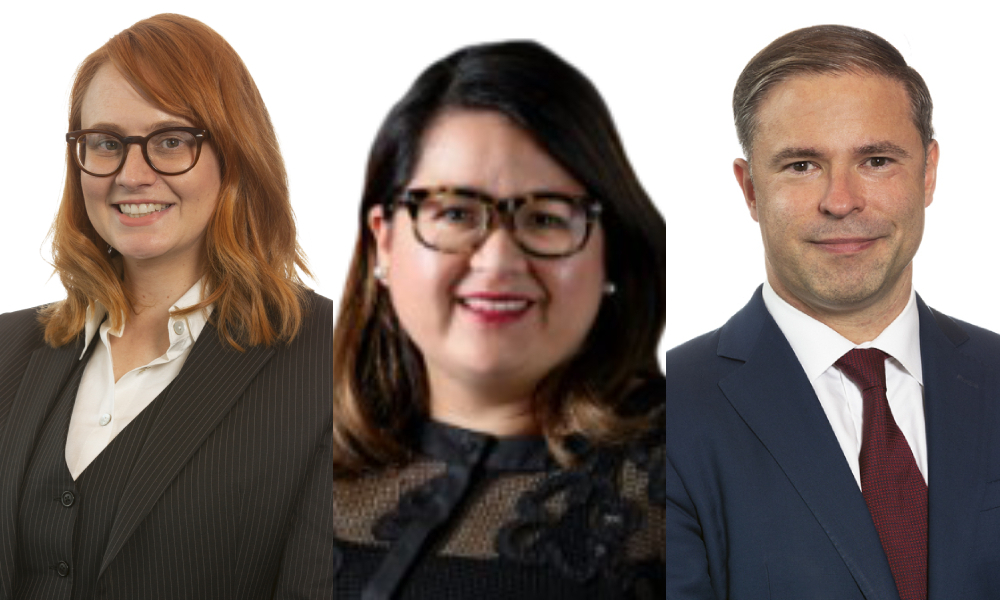 Gadens has given its partnership a significant boost with the appointment of three top lawyers.
The firm welcomed GlaxoSmithKline (GSK) chief legal counsel Kelly Griffiths, Andrea Towson from DWF and Lee Benjamin, who previously headed up Australian Government Solicitor's Melbourne tax team.
"These key, strategic appointments support the continued growth of our firm into key areas where we expect strong demand from our clients. Andrea, Kelly and Lee are all highly-regarded practitioners in their respective areas of specialisation and we are delighted that they have chosen to join Gadens," Gadens CEO Mark Pistilli said.
In addition to serving as GSK's top legal adviser, Griffiths was also the pharmaceutical giant's head of government affairs and policy across Australia and New Zealand. She is an expert in matters involving government inquiries, regulatory investigations and litigation, as well as in corporations and securities law including corporate crime, IP biotechnology and pharmaceutical law.
She has helped clients to receive marketing authorisation and to reimburse medicines and vaccines through Pharmaceutical Benefits Advisory Committee submissions. She has also been involved in internal investigations related to complex employment concerns.
Read more: Pharmaceutical Benefits: Ensuring Value for Plan Sponsors
Griffiths joins Gadens' disputes group.
Planning, development and environment specialist Towson expands the firm's planning and environment offering with her knowledge of large-scale and complex planning. She has significant experience with environment litigation involving development and regulatory approvals, land rezoning and compulsory acquisition.
She has assisted in conducting planning and environment due diligence related to large-scale property and corporate transactions and renewables projects. She has advised on matters involving contaminated land, heritage issues, native vegetation offsets and development contributions.
Benjamin has taken point on major tax and administrative law litigation on behalf of the Commonwealth of Australia before federal courts and tribunals. He has guided the ATO on important tax and transfer pricing investigations, and has audited BHP Limited, Rio Tinto Limited and ExxonMobil Corporation in the process.
He has developed, implemented and defended corporations and financial institutions in matters involving tax planning for operations and transactions. He is a seasoned practitioner when it comes to international tax and transfer pricing advisory and dispute resolution.
Benjamin worked with Baker McKenzie and KPMG, among others, for 15 years before he went into public service.
He will collaborate with Gadens' tax controversy and disputes practice.
"[The new partners'] broad skill sets, especially their deep expertise and experience in key and emerging areas, will nicely complement our existing capabilities," Pistilli said.