Aboriginal Australians have a special cultural, historical, and spiritual connection with Australia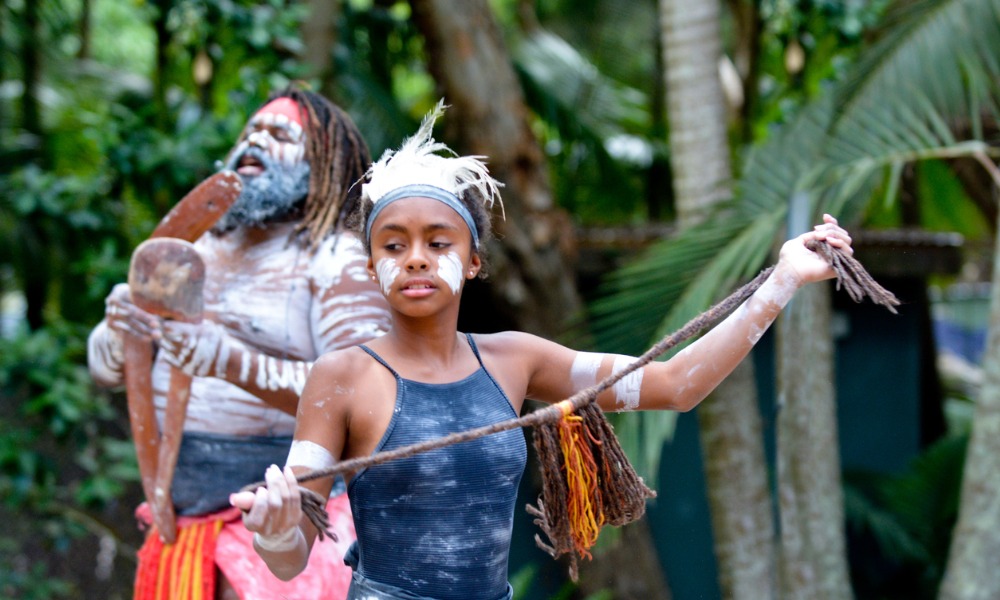 The High Court of Australia ruled Tuesday that Aboriginal Australians are not "aliens" under the Constitution in a landmark judgment that struck a major blow to the federal government's deportation of two Indigenous men.
The cases – Love v Commonwealth of Australia and Thoms v Commonwealth of Australia – were brought by Daniel Love and Brendan Thoms, who had their visas cancelled because of separate convictions for serious crimes that merited jail sentences. Neither men hold Australian citizenship, but they both identify as Indigenous and have one Australian parent each.
Love is a citizen of Papua New Guinea, where he was born in 1979. A permanent resident of Australia since 1984, he identifies as a descendant of the Kamilaroi and is recognised by an elder of the tribe as such.
Thoms was born in New Zealand in 1988 and is a New Zealand citizen, but he has resided in Australia since 1994. He is recognised by members of the Gunggari People as their own and is also a common law holder of native title.
The majority of the four-three split court held in separate reasons that Aboriginal Australians, as determined by the three-way test established in Mabo v Queensland, have a special cultural, historical, and spiritual connection with Australia. The connection is central to their traditional laws and customs and has long been recognised by common law, they said.
That connection means Aboriginal Australians could not fall under the alien powers in the Constitution and therefore could not be deported under immigration law, the court ruled.
The majority ruled that Thoms, as an Aboriginal Australian, is not an alien and cannot be deported by the commonwealth. However, the court was unable to decide whether Love is an Aboriginal Australian, requiring the Federal Court of Australia to make the determination.
Beyond doubt
Claire Gibbs, a senior associate at Maurice Blackburn Lawyers acting for Love and Thoms, said that the decision is significant for all Aboriginal Australians born outside of Australia.
"This is a very significant decision today that has helped to clarify the law – it is now beyond doubt that Aboriginal Australians cannot be deported through the exercise of the aliens power," Gibbs said.
She also called on the federal government to immediately release Thoms, as "there is no excuse" to hold him longer.
"Brendan has spent 500 nights in detention, he has missed two Christmases with his family. He has paid a hefty price for a crime he had already served time for and he must be released as a matter of urgency," she said.
Gibbs also said that "from a perspective of common sense," Love and Thoms should not have been placed in immigration detention and threatened to be deported.
"These two men came here as kids. They are Aboriginal Australians with a proud family history here and a strong connection to the land, including in Brendan Thoms' case a claim to native title," she said. "Both had well and truly served their time for crimes committed, yet they were punished twice with no basis for doing so, and for our client Brendan this remains the case. For the Federal Government to have even detained both men at all defied logic, but with today's decision it is now beyond doubt that not only was such action unfair, it was also wrong."
In addition to Maurice Blackburn, Love and Thoms are advised by the Refugee and Immigration Legal Service. Stephen Keim SC represented the plaintiffs, instructed by Maurice Blackburn.
Solicitor-General Stephen Donaghue QC represented the government, instructed by the Australian Government Solicitor. Peter Willis SC appeared for the Attorney-General of Victoria, instructed by the Victorian Government Solicitor, at a hearing on 5 December.
Natural outcome of Mabo
Pauline Wright, president of the Law Council of Australia, said that the decision is a natural outcome of the landmark Mabo v Queensland decision handed down in 1992. The decision is welcomed by the nation's peak legal body, she said.
"Many lawyers were concerned about the notion that people of Indigenous heritage could be deported both for the individuals concerned and their families," Wright said.
Wright said the High Court decision turned on the principle of Aboriginal and Torres Strait Islander people having native title rights.
"These rights depend on the existence of societies with continuing systems of law and customs that pre-date the acquisition of sovereignty by the British, and the unique connection Aboriginal people have to the lands of Australia. This means they cannot be regarded as aliens," she said.
There is no doubt the decision will be heavily scrutinised and commented on in the coming weeks and months, Wright said.