The firm added two special counsel and four senior associates to its ranks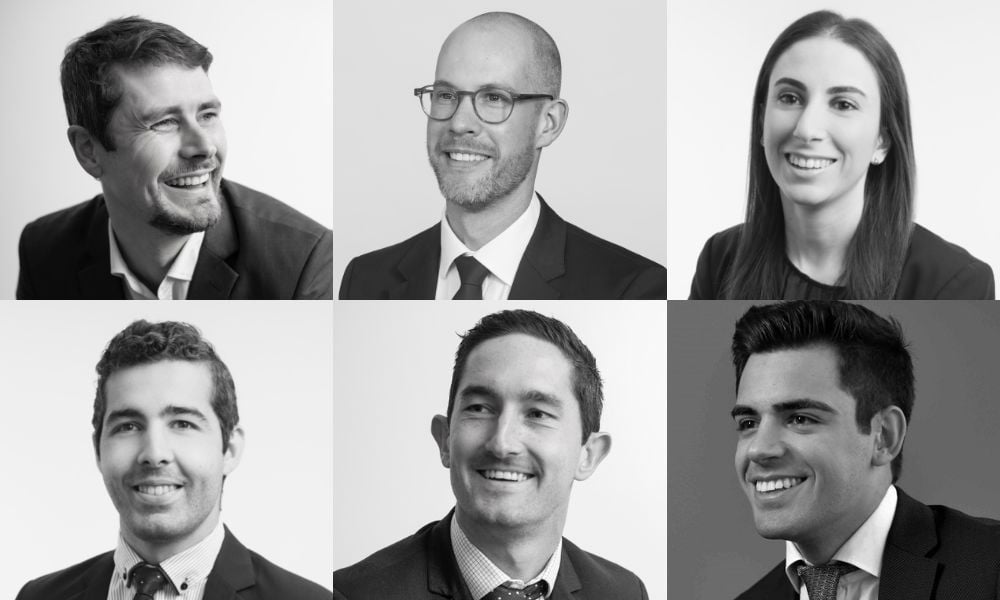 Hamilton Locke has announced a surge of promotions, with six lawyers transitioning into senior roles effective 1 July.
Ben Cameron and James Tannock have ascended to the role of special counsel. The firm also elevated Claudia Bertone, Daniel Owen, David O'Carroll, and Stephen Vrettos to senior associates.
Cameron is an IP and technology law specialist who works extensively in the technology industry. He advises clients on a broad range of corporate and privacy law matters, such as complex privacy impact assessments, technical and creative services contract negotiations, and multifaceted commercial contract amendments.
He has acted for having acted for wide array of individuals and companies, including Fortune's 100 best companies, social media service providers, software developers, cloud-based solution providers and digital streaming services.
Tannock is a member of the firm's diversity and inclusion committee, foreign desk, and new energy and carbon markets team. He specialises in cross-border and domestic M&A transactions, acquisition and fund structuring, shareholder arrangements, and general corporate advisory. In particular, he advises private equity clients across various industries.
Bertone is part of the firm's corporate, M&A and private equity team. She practises in the areas of mining, petroleum, and natural resources law.
She assists clients on tenure-related issues, initial public offers, acquisitions, joint venture arrangements, shareholder agreements, mineral production-sharing agreements, and royalty contracts. In addition, she has relevant experience in the legal and regulatory overview relating to mining and petroleum tenure.
Owen has broad experience dealing with equity capital markets transactions, public and private acquisitions and divestments, farm-in and joint ventures, corporate restructuring, and corporate governance. He regularly advises businesses on compliance with the Corporations Act and the ASX listing rules.
Moreover, he helps clients formulate subscription and shareholders' agreements, undertake seed capital raisings, and prepare and negotiate general service and supply agreements.
O'Carroll has extensive expertise in energy, infrastructure, and resources, as well as project development and construction. His practice focuses on drafting and negotiating project deals, engineering procurement and construction contracts, and operations and maintenance agreements. He also deals with legal aspects of connection agreements and other construction contracts.
Vrettos works on matters related to public and private M&A, private equity, equity capital markets, venture capital, and shareholder disputes. He previously worked as an equity analyst for a corporate consultancy firm, where he specialised in the valuation of companies seeking to raise capital, including by means of IPO.