The transaction "underscores the strong interest of long-term investors in logistics assets"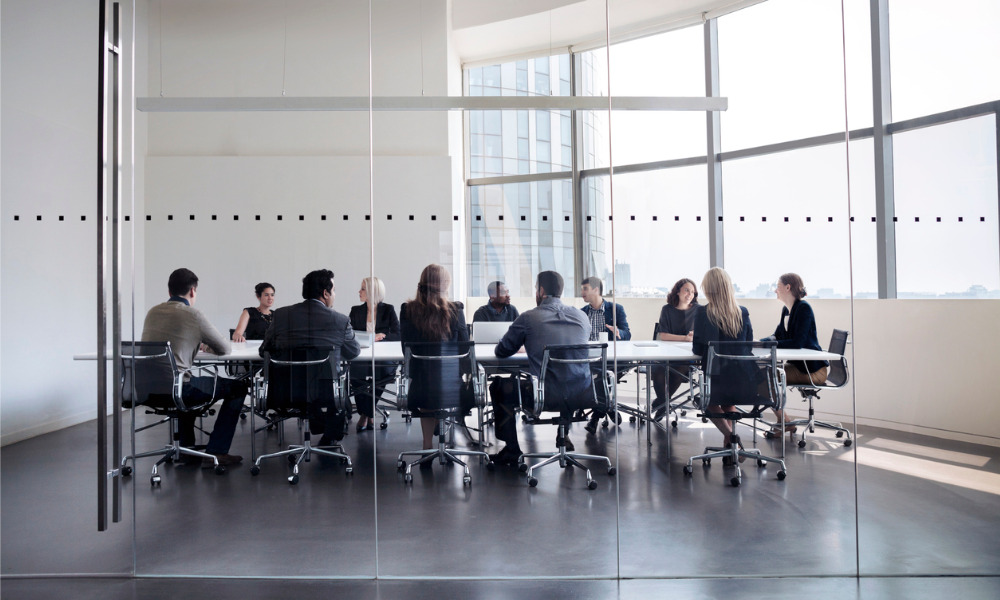 A multi-practice team of 42 lawyers at Allens has advised a consortium on the acquisition of the warehousing and property components of Australia's largest freight infrastructure project, Qube's Moorebank Logistics Park (MLP), for $1.67bn.
"This highly complex transaction underscores the strong interest of long-term investors in logistics assets," said Nigel Papi, Allens co-lead partner and projects specialist. "We are very pleased to have been able to assist the LOGOS consortium to secure this significant asset."
Papi said that the consortium, which comprises AustralianSuper, AXA, NSW Treasury Corporation, Ivanhoé Cambridge and LOGOS, was one of several parties interested in Qube's monetisation process.
"This acquisition positions the LOGOS Consortium at the heart of a logistics revolution that will capture powerful economic benefits as the MLP's intermodal terminals ramp up, increasing the efficient transfer of goods from Port Botany to customers around Australia," the LOGOS consortium said in a press release.
Papi described MLP as "a unique site combining warehouse construction, rail infrastructure and an import-export terminal." According to Qube's website, the park will link Port Botany to rail terminals and warehousing on a 243-hectare site – an area larger than the Sydney CBD. Ultimately, it will see the development of up to 850,000 square metres of warehousing and two intermodal transport terminals.
At full capacity, the project will eliminate more than 3,000 heavy trucks from Sydney's roads every day, reduce over 40,000 tonnes of greenhouse gas emissions per year, create 6,800 new jobs and deliver $11bn in economic benefits over a 30-year period.
Allens co-lead partner and funds specialist Penny Nikloudis referred to the acquisition as a "landmark investment."
"We are fortunate to know LOGOS very well, having acted for LOGOS on significant ventures and transactions over the past decade, which have helped shape the dynamic and growing logistics sector in Australia," she said.
The lawyers who worked alongside Papi and Nikloudis are listed as follows:
Projects
Magda Kucharska (senior associate)
Isabel Burraston (senior associate)
Timothy Leschke (senior associate)
Muirgen O'Seighin (associate)
Hennie Lui (lawyer)
Rachael Eustace (lawyer)
Eden Sweeney (lawyer)
Emily Graham (law graduate)
Funds
Will Francis (senior associate)
Jamil Diu (senior associate)
Breda Loughnane (associate)
Isabel Wormald (associate)
Ellie Wyatt (associate)
Adriano Carnevale (lawyer)
Jin Pang (lawyer)
M&A
Tom Story (artner)
Adrian Amer (managing associate)
Patrick McGregor (senior overseas practitioner)
James Nguyen (senior associate)
Lucinda Campbell (lawyer)
Real estate
David McLeish (partner)
Raj Patel (senior associate)
Peter Brennan (senior associate)
Environment and planning
Bill McCredie (partner)
Gobind Kalsi (managing associate)
Katherine McLellan (senior associate)
Tina Tran (associate)
Banking and finance
Jo Folan (partner)
Morgan Phelan (managing associate)
FIRB
Wendy Rae (partner)
Andrew Wong (counsel)
Energy
Andrew Mansour (partner)
Luisa Colosimo (senior associate)
Mark Leersnyder (senior associate)
Georgia Percy (associate)
Competition, consumer and regulatory
Ted Hill (partner)
Anita Thompson (managing associate)
Andrew Robertson (lawyer)
IP
Joel Barrett (partner)
Emma Gorrie (senior associate)