The firm also announced several new partners and managing associates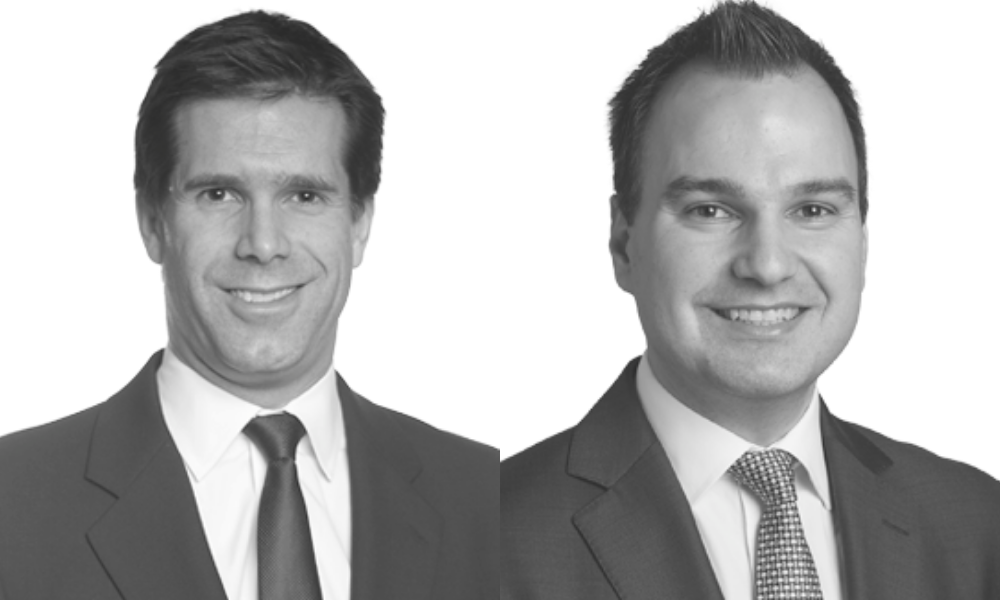 A massive multidisciplinary team at Allens has advised Morrison & Co and Future Fund consortium on its $2.8bn investment on Telstra Corporation's telco network tower business.
Through the investment, the alternative asset manager and the consortium snag a 49% interest in InfraCo Towers, which Allens TMT practice and sector head Gavin Smith described as "by far the largest portfolio of towers in Australia."
"Telecommunications towers transactions only happen relatively rarely given the long-term nature of the underlying access arrangements," Smith said. "The continued growth in mobile and fixed wireless data usage and the current rollout of 5G networks underlines the importance and appeal of this asset class. We are delighted to be able to work with Morrison & Co and the consortium members on what is a fascinating and complex transaction."
The Future Fund Board of Guardians is at the helm of the consortium, which counts Commonwealth Superannuation Corporation and Sunsuper Superannuation Fund as members.
InfraCo Towers is the owner and operator of about 8,200 tower assets, including "over 5,500 mobile towers throughout Australia," Allens said. The investment highlights long-term investors' significant interest in digital infrastructure assets, explained M&A and funds sector head Emin Altiparmak.
"InfraCo Towers represents a first-class investment opportunity as the supporting infrastructure for Australia's mobile telecommunications network. Through the pandemic, digital infrastructure assets have only increased in attractiveness for long-term investors," said Altiparmak, who co-led the firm's team with Smith.
The Allens team consisted of lawyers from several practice groups. The full list of team members is as follows:
M&A
Tom Story (partner)
Joy Yoon (senior associate)
Nick Twomey (senior associate)
Jon van der Walt (senior associate)
Ari Bendet (senior associate)
Sassica Hoolahan (associate)
Kelsey Montgomery (associate)
Kye-Ren Cheong (associate)
Jin Pang (lawyer)
Marc Privitelli (law graduate)
TMT
Michael Park (partner)
Isabelle Guyot (managing associate)
Elyse Adams (managing associate)
Alexandra Martin (senior overseas practitioner)
Jamie Griffin (senior associate)
James Daniel (associate)
Haddon Chang (associate)
Yueh-Shin Chen (lawyer)
Dominic Keenan (lawyer)
Beata Szabo (lawyer)
Real estate
Victoria Holthouse (partner)
Tom Wilson (overseas practitioner)
Environment and planning
Naomi Bergman (partner)
Philippa Lennon (associate)
Louise Flynn (lawyer)
Lauren Rosillo (lawyer)
Eden Sweeney (lawyer)
Paddy O'Brien (law graduate)
Banking and finance
Tim Stewart (partner)
Maria Ryan (senior overseas practitioner)
Shehan Canagasingham (associate)
Alexander Whitman (lawyer)
Funds, super and wealth
Penny Nikoloudis (partner)
Sean Cole (partner)
Jo Ottaway (financial services counsel)
Mai Go (senior associate)
Justine Gainsford (associate)
Joshua Gunn (lawyer)
Employment
Sikeli Ratu (partner)
Courtney Logue (lawyer)
IP
Joel Barrett (partner)
Jess McKenna (lawyer)
Competition, consumer and regulatory
Fiona Crosbie (chair)
Ted Hill (partner)
William Georgiou (associate)
Roy Chowdhury (associate)
New partners and managing associates
Among the lawyers who assisted on the InfraCo Towers deal were some of the new partners and managing associates welcomed by Allens last week, with Bergman and Guyot stepping into their new roles on Thursday.
Managing partner Richard Spurio said that the "diverse and talented group of lawyers is helping clients navigate the challenges and opportunities of today's fast-changing landscape." He confirmed that the firm remains "on track to achieve our goal of at least 35% female partners during 2022."
The other new appointments are listed as follows:
Partners
Julian Berenholtz - commercial disputes
Karla Drinkwater - projects
Matthew McCarthy - restructuring and insolvency
Jacqui Rowell - projects
Caroline Ryan - IP
Tony Shaw - patent and trademark attorney
Kerensa Sneyd - funds, super and wealth
Alex Tolliday - commercial disputes
Managing associates
Anne Beresford - projects
Emily Cravigan - TMT
Tarsha Gavin - employment and safety
Michael Hogan - projects
Lauren John - IP
Emily Johnstone - real estate and development
Danielle Jones - projects
Caroline Marshall - commercial disputes
Alexandra McCaughan - commercial disputes
Jay Prasad - tax
Kirsty Prinsloo - restructuring and insolvency
James Somerville - competition, consumer and regulatory
Emily Turnbull - commercial disputes
Chloe Wilton - employment and safety