The promotion cycle saw 29 lawyers elevated to leadership positions, over half of which were women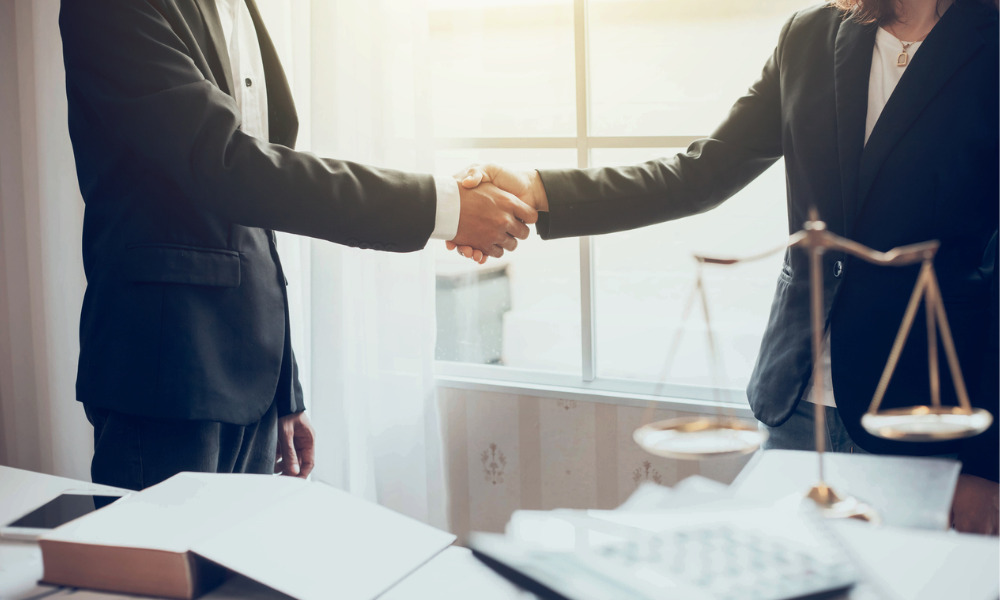 Fifteen have joined MinterEllison's partnership in a massive promotions cycle that saw a total of 29 lawyers elevated to leadership positions across the firm's offices in Sydney, Melbourne, Brisbane, Perth and Canberra.
The promotions were made across several practice groups, including disputes, competition and risk, corporate and capital markets, workplace, tax, technology consulting, real estate, project infrastructure and construction and flex. The firm said that the new partners also possessed extensive experience in matters related to health, education, tourism, retirement living and climate change.
In addition to the 15 partners, MinterEllison welcomed 12 special counsel and two executive directors, including one in Auckland. Appointments in the firm's growing consulting business also made up 17% of the promotions; the firm said that the consulting appointments "reinforce the firm's strategic focus on redefining the boundaries of what it means to be a law firm and creating lasting impacts for clients through integrated and seamless offerings."
"This has been an incredibly challenging year. Our new partners and special counsel have all guided clients during these unprecedented times," said Annette Kimmett, the firm's CEO and managing partner. "Clients have relied on their exceptional technical skills and deep industry knowledge to assist them in responding to the challenges posed by the pandemic."
She said that the newly promoted lawyers comprised a "diverse and talented group"; in total, 59% of the promotions were of female lawyers. Ten of the new partners are women, bringing the percentage of female partners in the firm up to 33%.
"I am proud of their achievements, particularly in such uncertain times. The firm is committed to developing leaders who combine technical excellence with deep industry experience, who are curious and innovative, and who are focused on building deep and enduring client relationships, and creating lasting impacts," Kimmitt said. "Our new partners and special counsel are also strong and thoughtful mentors to our people and I know they will contribute significantly to the firm's ongoing success."
The new MinterEllison partners are:
Capital markets and corporate
Steven Wang – Melbourne
Geread Dooley – Sydney
Michael Scarf – Sydney
Nicole Sloggett – Sydney
Competition, risk and regulatory
Sarah Barker – Melbourne
Haydn Flack – Sydney
Dispute resolution
Catherine Macrae – Melbourne
Zeina Milicevic – Sydney
Insurance and corporate risk
Sonja Read – Brisbane
Flex
Juliet Fay – Sydney (consulting)
Tax
Farzeen Anwar – Melbourne
Technology consulting
Jonathon Blackford – Brisbane (consulting)
Ana-Maria Wilson – Canberra (consulting)
Real estate
Tammy Berghofer – Brisbane
Alice Langham – Sydney
The new special counsel are as follows:
Capital markets and corporate
Michael Mellon – Sydney
Leigh Schulz – Melbourne
Dispute resolution
Lynne Kozak – Brisbane
Insurance and corporate risk
Nicole Morgan – Brisbane
Kristy Brockwell – Melbourne
Jenny McKenzie – Perth
Workplace
Pawel Zielinski – Brisbane
Amy Walsh – Sydney
Projects infrastructure and construction
Petrina Macpherson – Brisbane
Sian Keast – Brisbane
Alex Lowe – Perth
Real estate
Jonathan Chow – Sydney
Technology consulting
Stuart Ritchie – Sydney (executive director)
Alistair Mascarenhas – Auckland (executive director)