For the first time in the firm's history, three promotions cycles have been announced in a year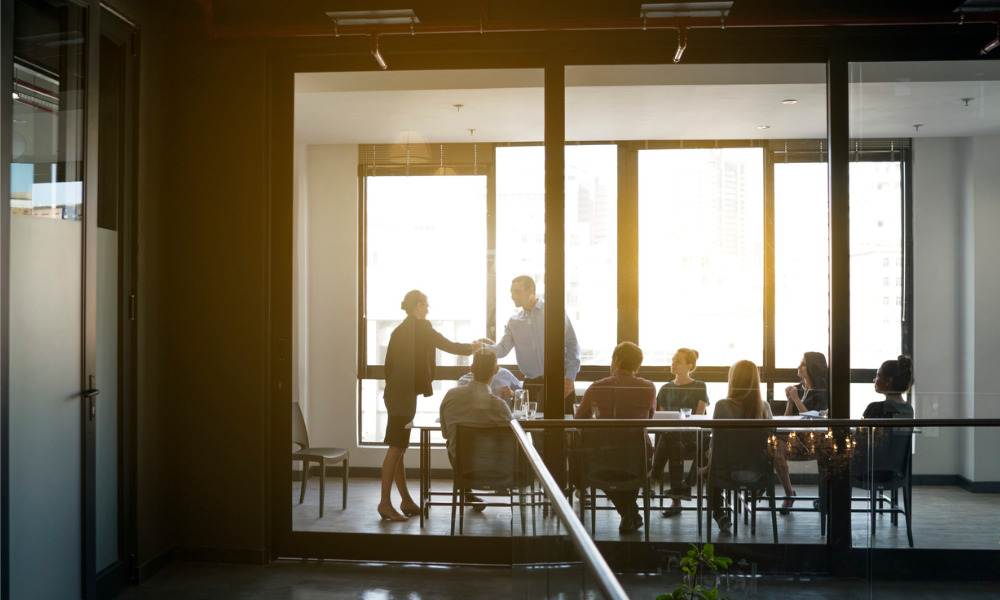 HWL Ebsworth has elevated eight lawyers to partner in a record third promotions round.
Managing partner Juan Martinez said that this was the first time in HWL Ebsworth history the firm had announced three promotions cycles in a single year.
"This has been possible due to the ongoing success of the firm, driven by the trust that our clients have shown in us throughout 2020 and the ongoing commitment and loyalty of our team members," he said. "Each of the team members promoted has demonstrated that they are ready for the next stage of their careers."
This latest promotions round saw a total of 70 lawyers elevated. The promotions were made across the firm's offices in Melbourne, Sydney, Brisbane and Perth.
Women comprised more than 50% of the new additions to the partnership, with Danielle Le Breton, Kate Morrow, Lisa Lautier, Natalya Hards and Silke Koernicke receiving the nod. The other partners are Alan Chiang, Derek Sutherland and John Paul Merlino.
Le Breton is a litigator with a focus on planning, environmental and government law. She has worked with the Land Court and Environment Court with regard to planning, administrative matters, environmental prosecutions and enforcement.
She has handled all kinds of development projects, helping clients to identify appropriate project approval pathways and collaborating with project teams in preparing the environmental assessment documentation necessary to secure relevant planning and environmental approvals.
Morrow advises on claims management matters, alternative dispute resolution, litigation and arbitrations involving large-scale construction projects. She has assisted principals and contractors on some of the biggest projects in WA, and has particular expertise in adjudications under the state's Construction Contracts Act 2004.
She has helped to draft, negotiate and tender a variety of construction contracts, such as requests for tender, construct only, D&C, EPC and EPCM, supply and install and consultancy agreements.
Lautier focuses on funds management, assisting clients on transactional and regulatory matters in financial services. She has advised on issues involving the retirement of or change in a responsible entity/trustee, investment manager changes and the buying/selling of interests in managed investment schemes/trusts.
She has also assisted on matters related to product disclosure (offer documentation), service arrangements (investment management, distribution and custody agreements), Australian financial services licensing, day-to-day regulatory compliance, corporate governance and compliance with the Corporations Act.
Hards has international experience gleaned from stints in London, the UAE, Bahrain, Hong Kong and China. She handles matters involving funds management, private M&A, joint ventures, government projects and contracts, commercial contracts and the general China market. She is fluent in Mandarin Chinese.
Koernicke is an expert in distribution and agency arrangements, joint ventures, M&A, the establishment of subsidiaries and branch offices, corporate law, credit and trading terms. She has often aided global companies in launching and supporting their operations in Australia.
She has experience with the services, manufacturing, ICT, waste management and alternative energy sectors, and is also a registered migration agent who has helped secure business and work visas for executives coming in from overseas.
Chiang has been with HWL Ebsworth since 2012. He specialises in construction and engineering, with a focus on residential and commercial property development.
He has drafted procurement and contract documentation in accordance with Australian Standards, provided advice on risk allocation, guided contract negotiations and offered claims advice with regard to the Security of Payment law.
A business law specialist, Sutherland concentrates on matters involving franchising, motor dealerships, retail and distribution. He has advised master franchisors, franchisors, master franchisees and franchisees in all aspects of franchise law.
He has conducted due diligence for and represented clients in M&A transactions, drafted code-compliant franchise documentation, prepared trade practices compliance programs, issued transaction documentation and advised on issues requiring compliance with the Franchising Code of Conduct and Competition and Consumer Act 2010. His skill in franchise law has been highlighted by Who's Who Legal.
Merlino is a seasoned litigator who has helped clients draft a variety of planning and works in kind agreements. He has worked with local government bodies.