The $11.1bn deal also involves the biggest road project in Victoria's history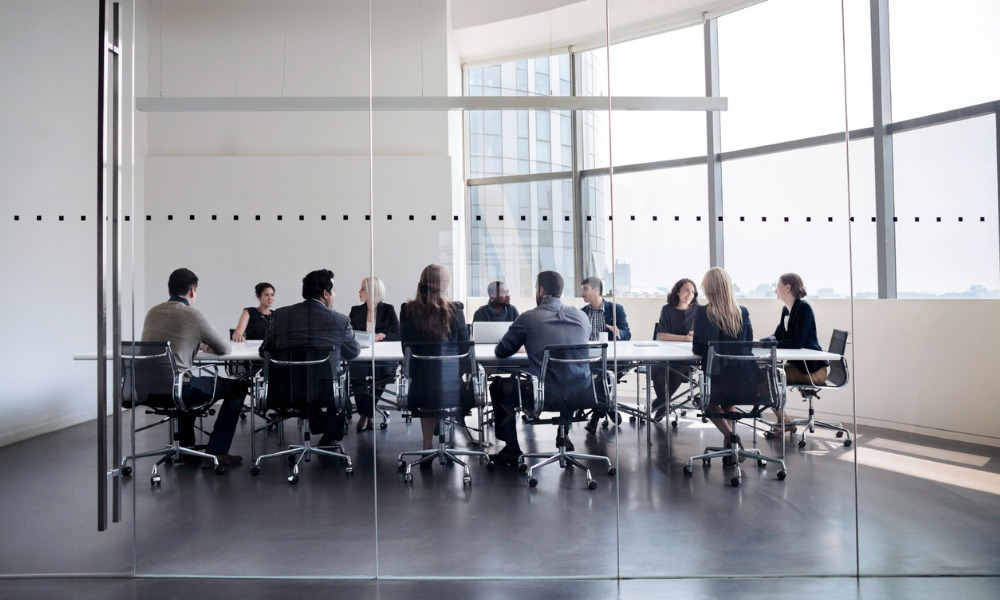 Top firms Allens and DLA Piper have confirmed their roles in a $11.1bn deal that makes history in two ways – it involves the biggest transport infrastructure project in Victoria and the largest PPP in Australia to date.
Allens advised the Spark Consortium, on the North East Link Primary Package PPP deal, which is part of the North East Link Project launched by the Victorian government. DLA Piper assisted the design and construction contractor, comprising consortium members Webuild S.p.A, CPB Contractors Pty Ltd, GS Engineering and Construction Pty Ltd and China Construction Oceania Pty Ltd.
The landmark transaction reached financial close recently. Spark, which also counts Capella Capital, John Laing, DIF, Pacific Partnerships and Ventia as members of the consortium, was named the preferred bidder on the PPP in June.
"The project will be delivered by a truly international team – including the largest construction joint venture ever pulled together in Australia. Getting to that outcome required great vision and leadership from the private sector and an innovative and outcomes-focused mindset from the Victorian government. It's a fantastic collaboration," Allens lead partner David Donnelly said.
Through the North East Link project, three-lane twin tunnels will be constructed to fill the missing link in the Melbourne freeway network through a connection between the Eastern Freeway and the M80 Ring Road. The new infrastructure is expected to free up roads in the northeast while keeping local roads open for local trips.
DLA Piper explained that as the design and construction contractor, its clients would be in charge of designing and constructing the tunnels and key interchanges for the project, "to be delivered under a 'first of kind' incentivised target cost regime embedded within a PPP."
It is anticipated that up to 135,000 vehicles will cross the North East Link.
"Pulling this deal together has required open and collaborative dialogue between the public and private sectors. Not only is this the largest PPP in Australian history, it has been procured against the backdrop of the shifting sands of the pandemic and then closed electronically. The number of 'firsts' achieved on this project is mind-blowing," Donnelly said.
Allens pulled together a multidisciplinary team for the transaction that included Donnelly; senior associate Tim Leschke; associates Mai Mitsumori-Miller, Kanana Fujimori and Edward Thien; lawyer Tom Bleby and law graduate Andrew Panaccio from the projects practice. Also lending a hand was a group of finance experts led by partner Michael Ryan.
Ryan was joined by managing associate Lisa Zhou; senior overseas practitioner Maria Ryan; senior associate Brooke Muggeridge; associates Sharon Carey and Felicia Duan; and law graduate Naomi Lee. Meanwhile, corporate partner Jeremy Low also assisted on the deal alongside associate Arjun Khullar and law graduate Hero Cook.
From the environment and planning team, partner Jillian Button and managing associate Emily Johnstone lent their expertise, while partner Adrian Chek and managing associate Jay Prasad advised on the tax aspects.
Finance and projects partner Jonathan Stafford and solicitor Grace Powell headed up DLA Piper's team, with support from partners Alex Regan, John Gallagher, Onno Bakker and José de Ponte; senior associate Victoria Brockhall; and solicitors Joanne Lim, Katherine Keene and Claire Robertson.
Meanwhile, a team from Herbert Smith Freehills (HSF) led by partners Miles Wadley and Erin Wyeth advised the financiers in the deal. They worked alongside lead senior associates Nadine Kilpatrick and Joseph Varghese, who in turn received support from senior associates Jennifer Brightling and Tessa Spence; as well as solicitors Luke Kavanagh, Jana Mavroidakos and Andrew Evans.
HSF said that with risk appetites changing in the market, the incentivised target cost PPP model "has long been mooted as one that could provide a more balanced approach to risk allocation."
"This is the first model of this nature brought to market and successfully banked. The transaction has also featured a ground-breaking financing structure incorporating elements of bank and institutional debt in a truly global financier group," the firm explained.
Wadley described the deal as a "market-changing transaction."
"The bankability of an ITC PPP model has long been hypothesised but never realised, until now. We are proud to be at the forefront of shaping the market in this way," he said.
The Victorian government's Major Transport Infrastructure Authority received advice from a Clayton Utz team led by major projects partner Steve Murray. Murray was joined by partners Natalie Speranza (major projects), Dan Fitts (finance) and Sallyanne Everett (environment and planning).