New partners join the firm's offices in Perth and Frankfurt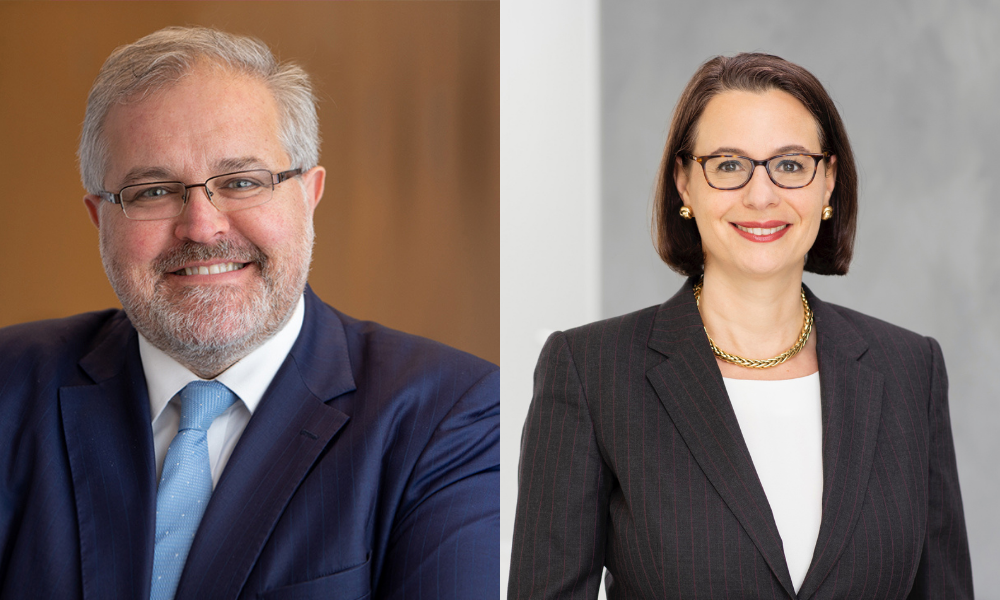 Jones Day has announced the addition of Michael Lundberg and Amy Kläsener to its global disputes partnership.
Lundberg will be based in the firm's Perth office while Kläsener will join the team in Frankfurt, Germany. The seasoned lawyers join a practice group consisting of more than 200 lawyers worldwide tasked with helping clients resolve high-value disputes.
Lundberg has been practising as a litigator for 27 years, acting for clients in disputes in the energy and resources, and engineering and construction sectors. He advises clients in joint venture matters, gas price arbitrations, royalty claims, project disputes, regulatory investigations, disputes as to the rights of directors and shareholders, defamation claims, and intellectual property matters.
Lundberg has served as partner-in-charge of the Perth office of a prominent law firm and spent seven years working in the Crown Solicitor's Office in Western Australia. He has earned both his undergraduate degree and his law degree from the University of Western Australia.
"Michael has enjoyed a string of successes arguing cases before most of the superior courts in Australia, as well as arbitral institutions in the Asia-Pacific region and in London," said Adam Salter, partner-in-charge of Jones Day's Perth office. "His substantial experience will help us provide even better service to clients."
Meanwhile, Kläsener is a seasoned international arbitration partner with deep experience in engineering and construction disputes in the nuclear, energy, chemical, and manufacturing sectors. She also advises in software development and mergers and acquisitions disputes.
As a US lawyer based in Europe for over 15 years, Kläsener has developed a deep understanding of multiple legal cultures. She graduated from Indiana University Maurer School of Law and earned her undergraduate degree from Columbia University in New York. She also earned a Master of Arts degree from Ludwig-Maximillians-University in Munich.
"Amy is highly respected as arbitration counsel in Germany and has a wealth of experience assisting both international and German clients in complex disputes," said Sandra Kamper, partner-in-charge of the firm's Frankfurt office. "She is an important addition to our Germany disputes team, which we will expand even further this year."
"Our practice group functions as one worldwide team of lawyers who serve clients facing high-stakes business disputes in jurisdictions all over the globe," said Greg Shumaker, practice leader of the global disputes practice. "Amy and Michael are both highly experienced lawyers who have represented clients in complex international matters before tribunals, courts and other triers of fact on multiple continents."