Six lawyers were promoted to executive counsel, while two made special counsel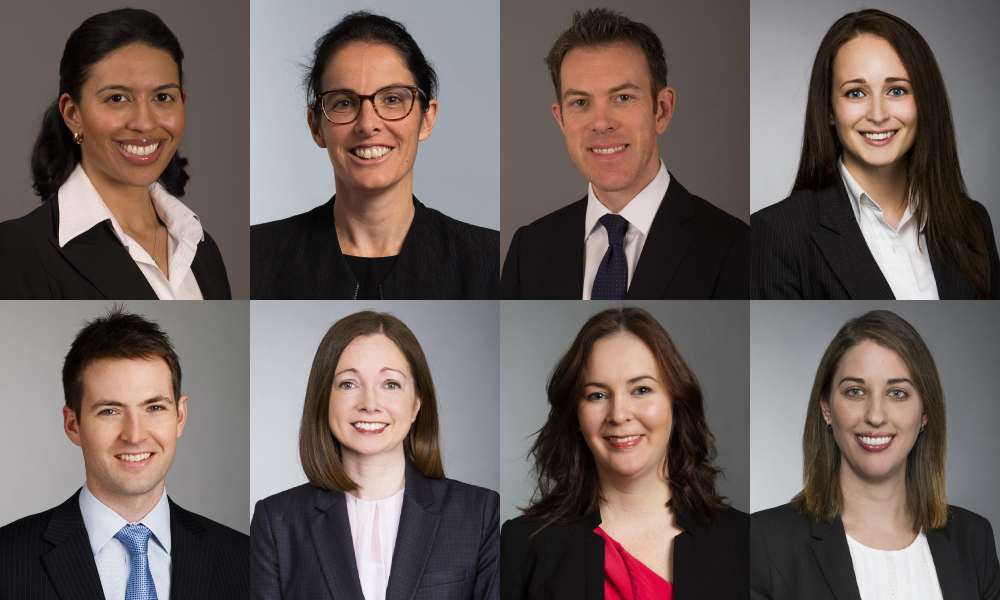 Eight lawyers have been elevated to counsel roles at Herbert Smith Freehills (HSF) Australia.
"Our new counsel are experts in their fields, with specialised knowledge and exceptional client service skills. They are a great asset to Herbert Smith Freehills and our clients and I wish them all the best as they step into their new roles," said Andrew Pike, executive partner – east.
Six lawyers were promoted to executive counsel, while two made special counsel. The appointments are part of the firm's yearly global counsel promotion round.
The new executive counsel are listed as follows:
Cecilia Mehl – corporate (equity capital markets), Melbourne
Kate Meikle – disputes (commercial litigation/regulatory investigations and inquiries), Sydney
Adam Parkin – finance (asset finance), Sydney
Amy Repse – finance (corporate finance, debt capital markets and securitisation), Melbourne
David Rowan – real estate, Perth
Leah Watterson – disputes (class actions), Melbourne
Mehl has guided IPOs, secondary capital raisings, corporate restructures, public and private M&A transactions, general corporate, corporate governance and ASX listing rule matters. Her clients include listed and unlisted companies and managed investment schemes.
Meikle is an expert in handling regulatory investigations, commissions of inquiry and complex commercial disputes. She has in-house experience gleaned from her time as an in-house counsel during Banking Royal Commission as well from seconding at major financial institutions.
Parkin has worked with airlines, lessors, lessees, borrowers and leading Australian and international banks in his capacity as a structured and asset finance specialist. He has taken on cases involving aviation, shipping, equipment financing (including yellow goods) and cross-border leasing issues.
Over a legal career spanning more than 14 years, Repse has handled financial transactions in both Australia and overseas, including Europe, Asia and the US. She has advised borrowers, lenders, issuers and arrangers in various sectors.
Rowan has assisted on the sales and acquisitions of significant commercial assets, major leasing transactions, development joint ventures, development management arrangements, major infrastructure and development projects such renewable energy projects. He has acted on behalf of both lessors and lessees.
Commercial litigator Watterson is an expert in class actions, corporations and securities law, corporate governance and regulatory matters. She has advised ASX listers and dealt with ASIC investigations.
The new special counsel are Catherine Pase and Ellen Tarasenko. Pase focuses on employment law, particularly industrial relations, and has worked on enterprise bargaining strategies, industrial disputes and complex workplace relations projects and initiatives. She has been involved in industrial and employment litigation as an advocate.
Tarasenko has particular expertise when it comes to the development of strategies to secure necessary approvals and the provision of advice related to compliance with planning, heritage and environmental laws. She has managed planning litigation in the Victorian Civil and Administrative Tribunal and Planning Panels Victoria.
"These promotions are a testament to the high degree of talent within the firm in Australia and across our global network," Pike said.
The new appointments take effect today.