Old rivals have overtaken Yale Law School as the best in the US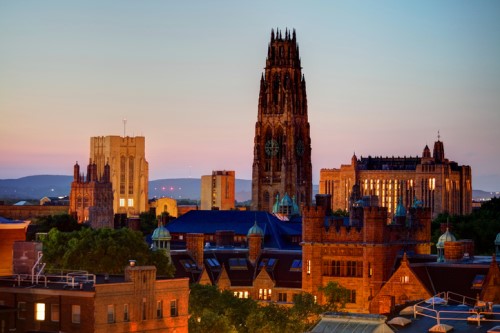 Yale Law School may have
topped
the US World & News Report's ranking of the best law schools in America this year, but it has been beaten by two old rivals in the fifth iteration of alternative ranking.
Stanford Law School and the University of Chicago Law School moved up one place each to clinch the first and second rank in Above the Law's (ATL) 2017 Law School Rankings. This is the first year schools west of the Hudson take top spots, the publication
said
.
The ranking prioritised employment score and quality jobs score, which were given 30% each in ranking's rubric. The study also looked at education cost (15%) and debt-per-job ratio (10%). ATL also gave Supreme Court of the United States clerk, federal judgeship, and alumni rating 5% each.
Yale topped the US World & News Report ranking this year, a feat it has achieved for around two decades. When judged by how well students do after school using American Bar Association data, however, two schools fared better.
The top 20 are:
1. Stanford Law School
2. University of Chicago Law School
3. Yale Law School
4. Duke University School of Law
5. Harvard Law School
6. University of Virginia School of Law
7. University of Pennsylvania Law School
8. Cornell Law School
9. Northwestern University Pritzker School of Law
10. Columbia Law School
11. Vanderbilt University Law School
12. UC Berkeley School of Law
13. University of Michigan Law School
14. University of Texas School of Law
15. NYU School of Law
16. Boston College Law School
17. Washington University in St. Louis School of Law
18. Georgetown University Law Center
19. University of Georgia School of Law
20. University of Notre Dame Law School
Related stories:
Top law schools in the US revealed
Here's where the best-paid grads in the US went to law school