International law firm Ashurst has joined the growing list of firms to adopt a gender target and encourage diversity within the legal sector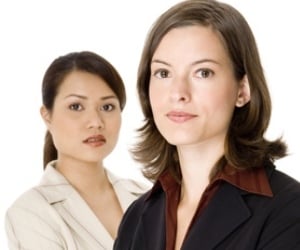 International firm Ashurst, which has offices throughout Australia, has just announced a new global approach to gender diversity and inclusion in the workplace.
It joins a growing
list
of major firms to do the same, including
Herbert Smith Freehills
, Baker & McKenzie and UK-based
Pinsent Masons
.
Ashurst will implement a new governance structure to ensure a globally co-ordinated but locally-tailored approach to promote diversity.
The firm's global board has set the following targets to be met by 2018:
40% of partner promotions to be female
25% of equity partners to be female
25% of management positions to be held by women
Managing partner James Collis says more work is needed to build up a diverse team that will deliver increased levels of innovation, productivity and staff engagement.
"We have already made good progress on our gender targets, with 33% of our new partners this year being female and 27% of the most senior management positions in the firm now held by women. However, we still have more progress to make in terms of our broader diversity and inclusion agenda," he says. "The new approach to governance is aimed at embedding 'diversity as normal' for partners and staff, through consultation, regional training, individual objectives and reporting, all of which encourage both awareness and accountability."
A couple of months ago Herbert Smith Freehills made a similar announcement, citing a 30% gender target for the proportion of women in its global equity partnership by 2019, with an interim stepping stone of 25% set for 2017.
Speaking with
Australasian Lawyer
, Ricketts said the target was an important 'flag on the hill' for the firm to be working towards globally and in Australia. At present, women constitute almost 20% of the local partnership, meaning it had "some work to do".
"The Australian executive and I will be absolutely focusing on the steps we need to take over the coming period of time to hit those targets," Ricketts said.
Should the firm reach them in 2019, Ricketts said it would be a watershed for the firm.
"Thirty per cent is a tipping point; at that level of diversity, you start to see the benefits flowing through for the firm as a whole," he said.