The firm with roots that can be traced all the way back to 1849 is moving with the times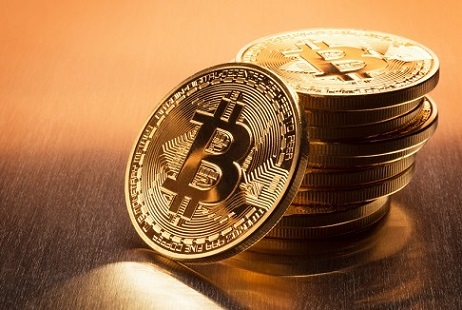 With a history that can be traced back to the middle of the 19th century,
Piper Alderman
is one of the country's oldest law firms. Yet it is showing a willingness to adapt current technology that seems more typical of NewLaw firms.
Earlier this month, Piper Alderman started accepting Bitcoin payments from clients, becoming the first major Australian law firm to accept cryptocurrency payments. The move was spurred by a principle that has guided the firm to where it's at more than a century and a half after it was founded, says Michael Bacina, a partner with the firm's national dispute resolution team who specialises in cryptocurrency and blockchain.
"Piper Alderman is one of Australia's oldest law firms, tracing our partnership back to 1849. We enjoy merging our deep history with forward-thinking innovation to help our clients succeed. Taking Bitcoin payments is just one of the ways we do this," Bacina says.
The launch of the Bitcoin payment service was also brought about by client demand, he says.
"Piper Alderman's 'Cryptocurrency and Blockchain' team advises clients who are seeking advice on the legal issues arising from the use of blockchain technology in existing businesses and from new cryptocurrency opportunities such as initial coin offerings," Bacina says. "Some of those clients asked if we planned to accept cryptocurrencies."
Piper Alderman moved quickly when it saw the opportunity to support clients who back cryptocurrency not only because of its recent popularity, Bacina says. The firm investigated the process and implemented it within a two-week period in the fourth quarter of last year.
"Clients involved in the cryptocurrency space often have a philosophical approach to using cryptocurrencies as much as possible in preference to fiat currency such as Australian dollars. Bitcoin adoption is still in the early stages, and by participating in this economy, we can help show leadership in new innovative payment mechanisms," he says.
And the process of launching the service, as well as the payment process itself, is straightforward.
"We looked for a partner that would automate the conversion of cryptocurrency to fiat currency to mitigate our exchange risk. We wanted a partner with an established history in this space. There are several players in the market and we selected the one with the most seamless offering and a relatively long history in this emerging industry," Bacina says.
Clients can complete the Bitcoin payment process in just a few minutes. When a client is issued an invoice in Australian dollars, they can request to pay in bitcoins. Piper Alderman then uses its partner's payment portal to generate an email invoice that contains the URL of a webpage that is linked to the partner's payment systems.
The system locks in a Bitcoin amount that equates to the Australian dollar value of the invoice. It also holds the rate for 15 minutes after generation, which ensures the client has the time to provide their wallet details and confirm the transaction.
Piper Alderman is not stopping with bitcoins, however. Apart from automating the process in the future so clients can pay using bitcoins like they would using credit cards, the firm is looking into more types of cryptocurrencies.
"We are exploring accepting other cryptocurrencies, such as Ether, in the future," Bacina says.
Related stories:
Lawyers can now accept cryptocurrencies as payment in this US state
Major US firm launches full-fledged bitcoin practice