Canadian law firms, legal teams plan to expand… Ten major law firms back drive for broader talent pools...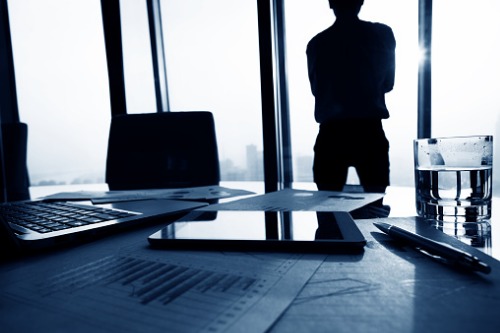 White & Case re-elects chair and names global management
Hugh Verrier will continue as chair of White & Case for a further four-year term following his re-election.
Verrier first took the role in 2007 and will start his fourth term as chair in September 2019. The project finance lawyer joined the firm in 1983.
The firm has announced its new global management with Verrier appointing Don Baker (Capital Markets, São Paulo), Oliver Brettle (Employment, London) and Heather McDevitt (Commercial Litigation, New York) as members of the Firm's Executive Committee. Dave Koschik (Banking, New York) will serve as vice chair.
Verrier also chairs the firm's Partnership Committee and eight new members have been elected: Peter Carney (Antitrust, Washington, DC), Gareth Eagles (Banking, London), Nicole Erb (Antitrust, Washington, DC), Shamita Etienne-Cummings (Intellectual Property, Washington, DC), David Hille (Commercial Litigation, New York), Andrew McDougall (International Arbitration, Paris), Eliza McDougall (Banking, New York) and Vivian Tsoi (M&A, Shanghai).
Canadian law firms, legal teams plan to expand
Most Canadian law firms and legal teams are planning to increase their headcount in the year ahead according to a Robert Half Legal survey.
The recruitment firm discovered that 63% of lawyers said that their law firm or company was planning to increase headcount in their legal teams in the second half of 2019. This was a sharp rise from 23% who said so in December 2018. A third expected only vacated positions to be filled.
General business/corporate law is the area where most of the hiring is expected followed by litigation and privacy, data, and security law.
Although lawyers are the top full-time positions expected, legal assistants and law clerks are also expected to be in demand.
Most lawyers (93%) said that finding talent is somewhat or very challenging while 84% are concerned about losing talent to other opportunities.
Other than compensation or bonuses, lawyers cited flexible work arrangements (31%), professional development opportunities (26%) and challenging work or variety of assignments (24%) as the top incentives for retaining employees.
Ten major law firms back drive for broader talent pools
A new platform that aims to increase the diversity of law firm talent pools has been launched with the backing of major firms.
Baker McKenzie, Clifford Chance, Eversheds Sutherland, Herbert Smith Freehills, Hogan Lovells, Linklaters, Macfarlanes, Pinsent Masons, Slaughter and May, and Travers Smith have pledged to help UK-based diversity specialist Rare attract those from a wider range of schools.
The aim is to double the number of applications to top law firms from the country's top 100 high-low schools – those where only one in forty students achieving an A grade at English A-level goes on to apply to the legal profession, twelve times less than the rate from elite schools.
Rare has launched an online portal called Vantage which helps firms assess candidates on academic and social mobility metrics.