The firm recruited 11 lawyers from another international firm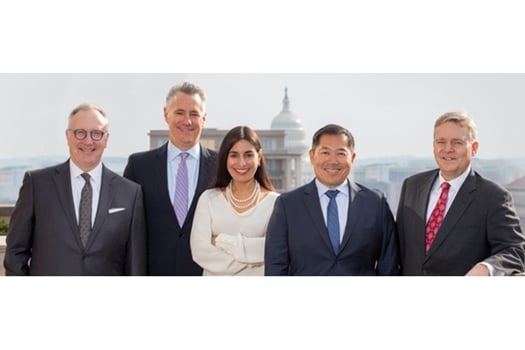 Crowell & Moring is looking to open its first office in China after recruiting 11 lawyers from Bryan Cave Leighton Paisner (BCLP) in the US and in the Asian country.
In the US, the firm has appointed Nicole Simonian and Evan Yee-Fan Chuck as partners, Robert Clifton Burns as senior counsel, and Jackson Pai as counsel. Simonian, Chuck, and Pai have moved to the firm's Los Angeles office, while Burns has made the Washington headquarters his base.
Crowell & Moring has also confirmed that it has hired a seven-member team from BCLP in Shanghai, where Crowell & Moring International is opening an office.
Simonian, who was joint chair of BCLP's international trade group and head of its Asia practice, will co-chair Crowell & Moring's international trade group, together with John Brew. Chuck, who headed BCLP's China practice, will become head of Crowell & Moring's Asia practice.
The BCLP raid follows the hiring of former BCLP partner David Stepp, who joined Crowell & Moring in August.
"We are thrilled to welcome this diverse group of top flight lawyers at a time when international trade issues, particularly in China, are of paramount importance to our clients. Our new team has in-depth knowledge about how best to help clients move goods, services, and people across borders in today's challenging global trade climate," said Philip Inglima, Crowell & Moring chairman. "Their collective skill set will expand our capabilities and provide clients with the highest level of service to address their global corporate and supply chain needs."
Ambassador Robert Holleyman, the president and CEO of Crowell & Moring International, said that he will work closely with Simonian and Chuck on providing trade, corporate, policy, regulatory, international employment, and global mobility advice to clients.
"Our Shanghai office, in conjunction with our Los Angeles and Washington D.C. based international trade teams, will provide a valuable platform to help clients access and navigate the growing market," he said. "This group brings a wealth of talent to our law firm's International Trade Group and positions us for growth in Asia."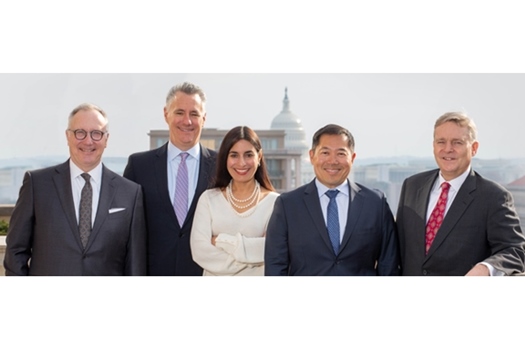 Left to right: Robert Holleyman, David Stepp, Nicole Simonian, Evan Yee-Fan Chuck, and John Brew