Major expansion will boost teams in Hong Kong and mainland China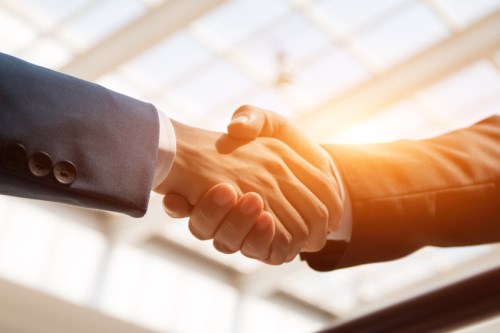 Ince & Co is set to significantly boost its Hong Kong and mainland China presence as part of its growth plan in Asia.
The firm is adding partners Eric Lui, Alfred Lau, and Ian Lo in Hong Kong. Ince expects 25 other staff members to join the three new partners upon their arrival at the firm. The firm also said that its China operations, which are made up of offices in Beijing and Shanghai, will boost their headcount this year across all practice areas.
Ince said that the growth plan "will strengthen the firm's core practice areas of shipping, international trade, insurance, energy, and infrastructure, as well as power a rapid expansion of the business with new capabilities across Hong Kong and mainland China."
The firm said that it is leveraging the Gordon Dadds international network to "seize opportunities" in Asia, particularly in areas of commercial litigation, construction, banking, corporate finance, and initial public offerings.
The expansion comes as the Asia-Pacific region's yearly infrastructure investment need is projected to exceed US$1.7 trillion through 2030. The global firm plans to have the team in place to help clients as demand soars for legal services in infrastructure, construction, and corporate finance work for China and beyond.
"With the appointment of three new partners of such high calibre to Ince's office in Hong Kong, we are demonstrating our ambitions for the region, and our determination to provide new expertise and capabilities for our clients," said Paul Ho, who heads the firm in China. "As one of the largest legal firms listed on the London Stock Exchange, the Ince Gordon Dadds network stands ready to invest in the future of world-class legal services. As these new partner appointments attest, we will seize growth opportunities as they arise and constantly work to enhance and expand our offer to clients in China, the Asia region, and globally."
Lui will be the first to arrive at the firm, joining later this month. An expert in banking, corporate finance, and IPOs, he has extensive experience in complex cross-border transactions involving Hong Kong and China.
Lau will join in April. He specialises in commercial litigation and dispute resolution, having managed a wide range of contentious commercial matters. He is also a specialist in handling departmental summonses related to industrial safety and environmental matters.
Lo will move to Ince in Hong Kong in May and will launch the office's construction practice. A litigation, arbitration, and mediation expert in the area of construction, he adds additional areas of expertise to complement Ince's established dispute resolution practice, the firm said.
David Beaves, who heads the firm's Hong Kong office, said each new partner brings proven expertise and a wealth of experience that will complement traditionally strong practice areas of the firm.
"With the addition of Eric Lui, Alfred Lau and Ian Lo, we will immediately be servicing new clients, as well as providing our existing clientele with an expanded range of expertise, practice specialisation and intellectual capital," he said.