The state commits $40.3m to improve justice outcomes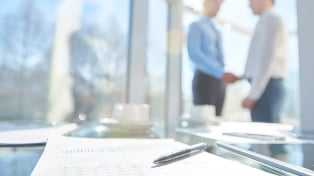 Victoria has made its largest investment in the Victorian Aboriginal Justice Agreement.
The state has committed $40.3m to the five-year agreement, which was launched after the government and the Aboriginal community partnered after the Royal Commission into Aboriginal Deaths in Custody.
The funding boost includes $15m for a range of community-led self-determination initiatives, including the expansion of Aboriginal Community Justice Panels across the state; $12.3m to expand Koori Courts in the County, Magistrates' and Children's Courts and to strengthen the Koori Victims of Crime Assistance Tribunal list; $10.8m for a number of Aboriginal youth justice initiatives, including boosting the Aboriginal Liaison Officer Program and establishing the Elders In-reach program in youth justice custody centres; and $2.2m to expand the Statewide Indigenous Arts in Prisons and Community Program.
The investment "sets out a framework for reducing the over-representation of Aboriginal people in Victoria's justice system," said Attorney-General of Victoria, Martin Pakula.
"This agreement is the product of deep and thoughtful engagement by the Aboriginal community and government, and continues a proud tradition of achievement that is unique to our state," he said.
The agreement focuses on promoting strong and safe Aboriginal families and communities as well as decreasing the number of Aboriginal people in the criminal justice system. It also promotes greater involvement and more self-determination of Aboriginal people and communities in a more effective justice system.
The state has also committed a further $600,000 funding boost to begin the development of a new non-custodial facility to help Aboriginal women "get back on track."